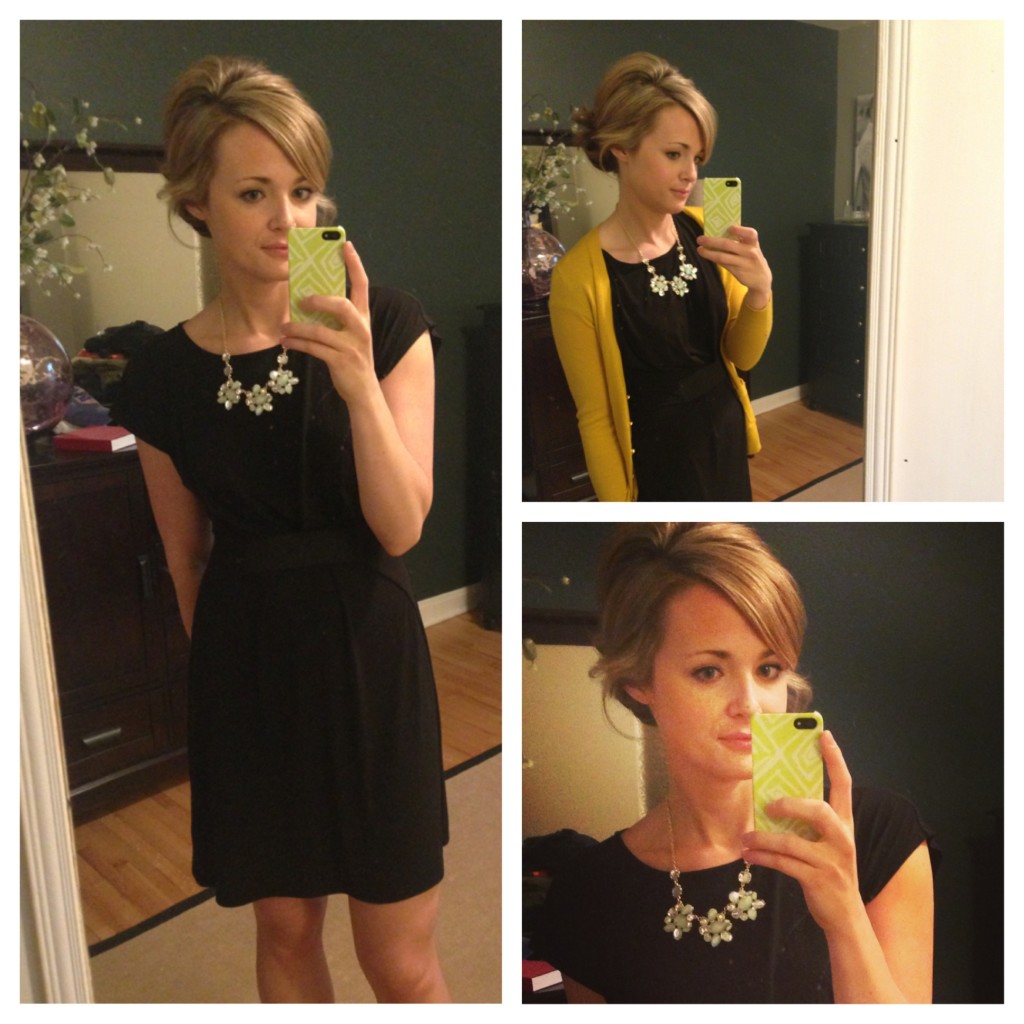 I'm all about keeping it simple when it comes to what I wear. Naturally I gravitate to dresses that are black, navy, grey, or striped since they are versatile and wearing a lot of color makes me uncomfortable.
At the same time, I still like to keep things fresh and fun, which is where jewelry comes into play. Last week I dressed up a very basic black dress with the Claudette necklace from To: Hello Beautiful. It instantly dressed up my basic outfit and I was shocked at the number of compliments I got about it at work.
Dress: Banana Republic Outlet
Cardigan: Banana Republic
Necklace: To: Hello Beautiful "Claudette Pearlized Statement Necklace"
To: Hello Beautiful is offering all E&C readers 10% off their purchases! Just use the code MADISON10 when you check out! Shop the collection here.
Disclaimer: As part of an ongoing partnership, To: Hello Beautiful provided this necklace to me. However, the views and opinions are 100% my own.