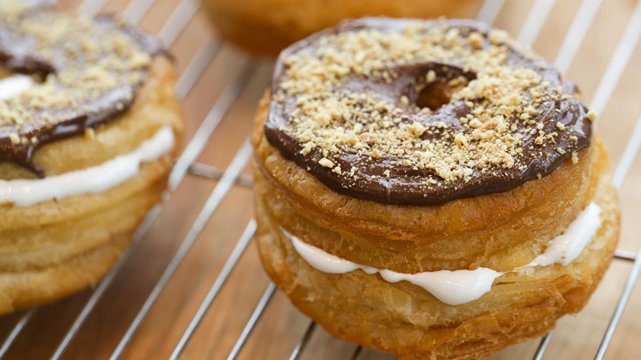 Image from Pillsbury.com
Happy National Doughnut Day, friends! I'll be honest, I don't typically eat a lot of doughnuts. They are certainly more of a treat rather than an every week sort of thing. But when I do eat a doughnut, it has to be 100% worth every calorie.
I think that Joe and I will be making these this weekend to celebrate. And I'm going to enjoy every single calorie. 🙂
S'mores Crescent Doughnut recipe courtesy of Pillsbury.
Have a great weekend!
Madison