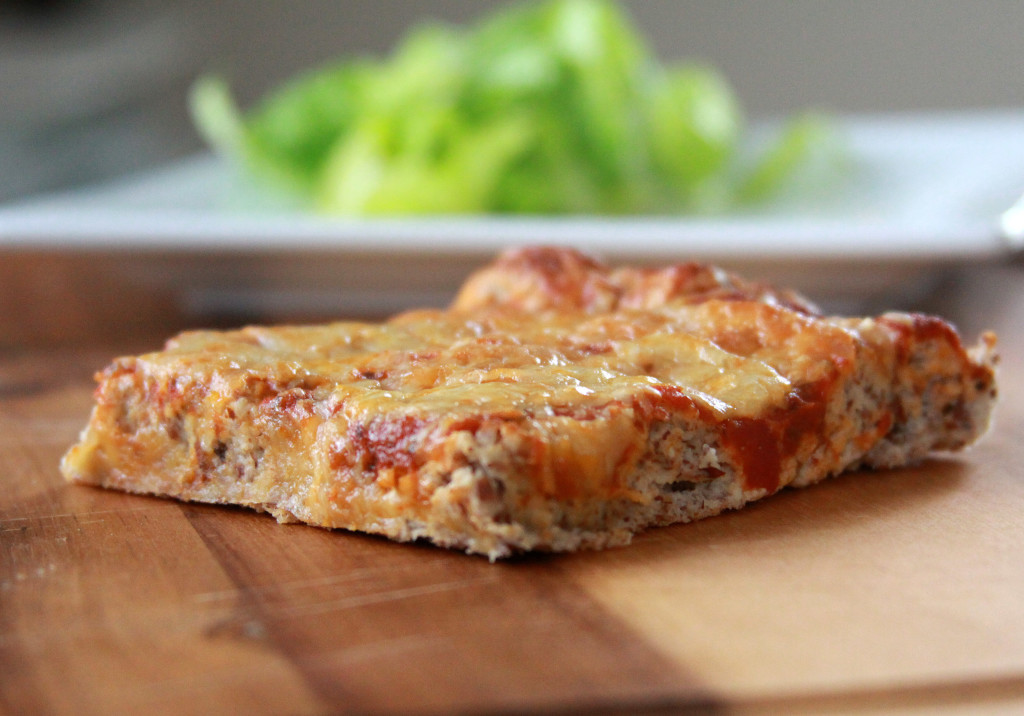 Happy Tuesday, friends! I hope you all had a wonderful long weekend. Perhaps you were blessed with prettier weather than we were in Minnesota? It pretty much drizzled all weekend and stayed in the 60s. Since my dad, step-mom and little sisters were visiting from Idaho, I was hoping to have a little bit better weather. But we made the best of the weather and gave them a great taste of Minneapolis. It was also so much fun showing them our house for the first time! We managed a full long weekend with six people in our house and it wasn't all that bad. I would call that a success.
I'll have photos of our weekend to share in a couple of days, but in the meantime let's talk about pizza. A couple weeks ago, someone at work prepared this pizza recipe and immediately I knew I had to have the recipe. The recipe, created by master baker Peter Reinhart, was unlike any pizza recipe I've ever had before. It was made with almond flour, egg whites and was completely gluten-free. Crazy, right? How almond meal and egg whites could come together to make a pizza crust is beyond me, but after tasting it and then making my own batch, I'm totally a believer.
If you have friends who are gluten-free or looking to cut back on carbohydrates, this would be a great dish to share. It's fun to make because it's so unique and takes much less time than traditional dough. Additionally, Joe and I both found that it makes great leftovers because the almond meal keeps the dough from drying out. This dough doesn't taste like wheat-based dough but it its own thing all together. Very delicious, slightly nutty with a little crunch. It's incredibly delicious, hearty and a great change of pace for pizza lovers like us.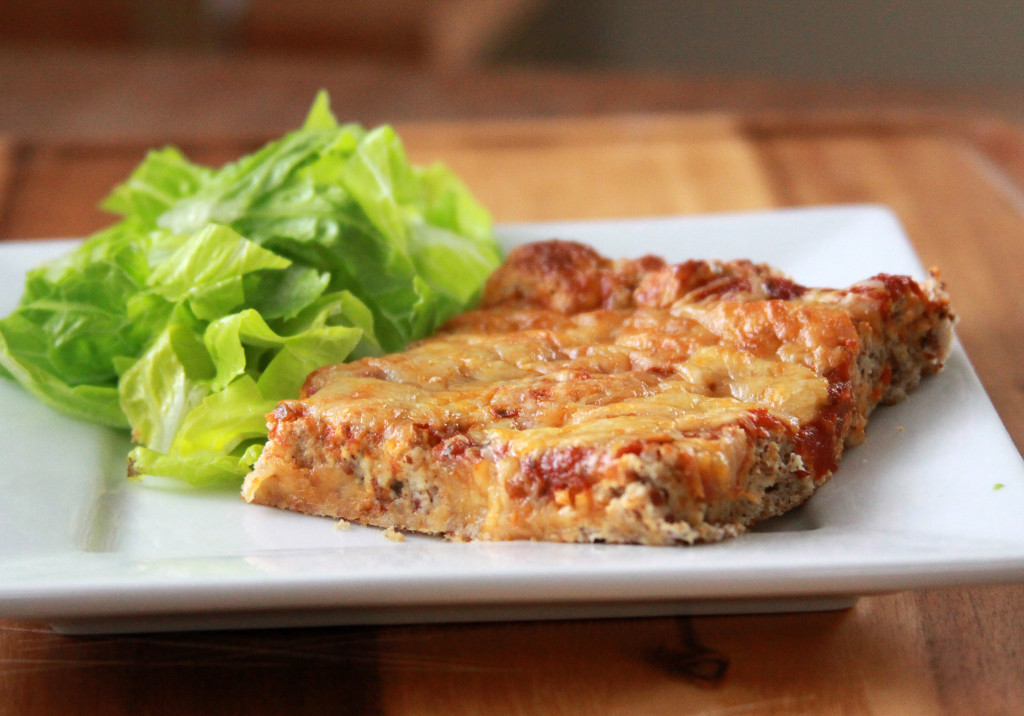 Peter Reinhart's Gluten-Free Almond Flour Pizza Crust
Ingredients
Dough (adapted slightly)
*3 cups almond meal
*1/4 teaspoon salt
*2 teaspoons baking powder
*1/2 teaspoon xanthan gum
*4 egg whites
*1 cup chicken broth
*3/4 cup grated mozzarella, fontina or Monterey Jack cheese
Toppings
*Marinara sauce and shredded cheese
Directions
*Preheat oven to 400°F. Line a baking sheet with a nonstick baking mat, such as a Silpat. Set aside. You can also use parchment paper brushed with olive oil.
*In bowl, whisk together the almond meal, salt, baking powder, and xanthan gum. In a second bowl, use an electric mixer to beat egg whites until they develop stiff peaks.
*Add the broth to the dry ingredients and stir until it makes a smooth batter. Fold in the egg whites and the cheese.
*Pour mixture onto prepared pan with the nonstick baking mat. Spread into an even layer, using wet fingers if necessary to prevent sticking. Top lightly with marinara sauce and shredded cheese.
*Bake 25 to 30 minutes, rotating the pan halfway through baking, until the crust is puffed through and baked and filling is bubbly. Cool 10 minutes. Cut into squares to serve.
Happy Cooking!
Madison