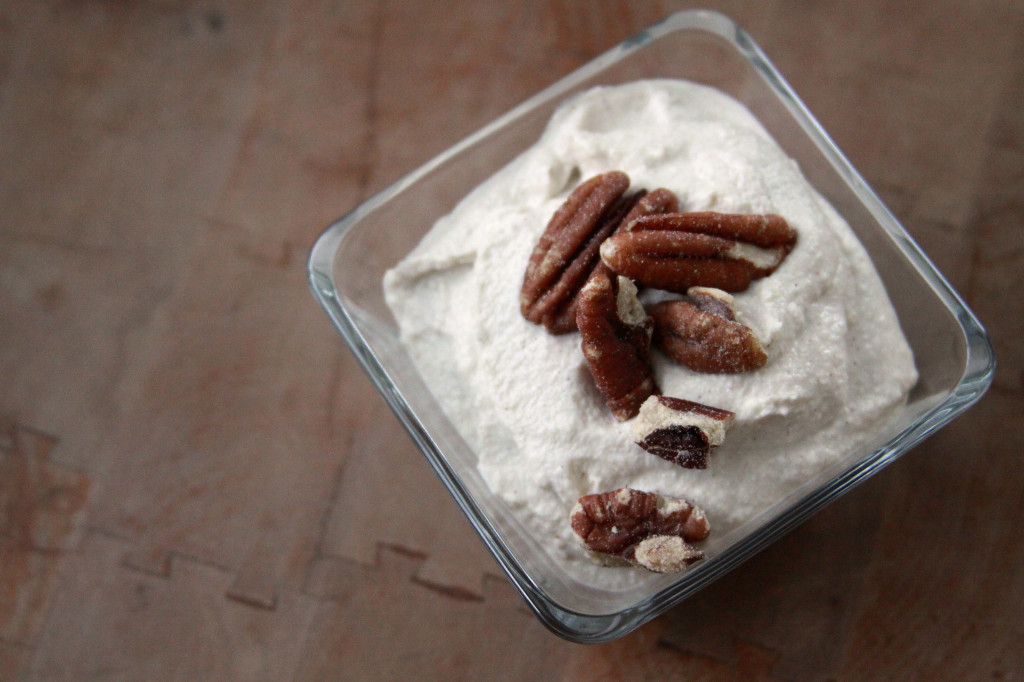 Since I can't enjoy my nightly dark chocolate fix while we are doing our yoga cleanse, I have been looking for creative ways to satisfy my sweet tooth after dinner. Not an easy task considering that the "sweets" can't contain any sweetener other than agave or stevia and they also can't contain dairy, gluten or eggs. Basically, my options are seriously limited.
I've seen recipes for cashew cream, both sweet and savory, on blogs and websites quite a bit, but I had yet to make any myself until this week. I think I'm going to have to restrain myself from making another batch because I had no control with this stuff. It's crazy good. Something about the nutty taste of the cashews whirled into a creamy pudding-like dessert satisfied my sweet tooth perfectly.
Fair warning: this is not a low calorie dessert. Although the ingredients are wholesome, the cashews are also pretty calorie dense. Hence, I'm not going to allow myself to make another batch for at least a week since the first batch lasted me about six days. Yikes!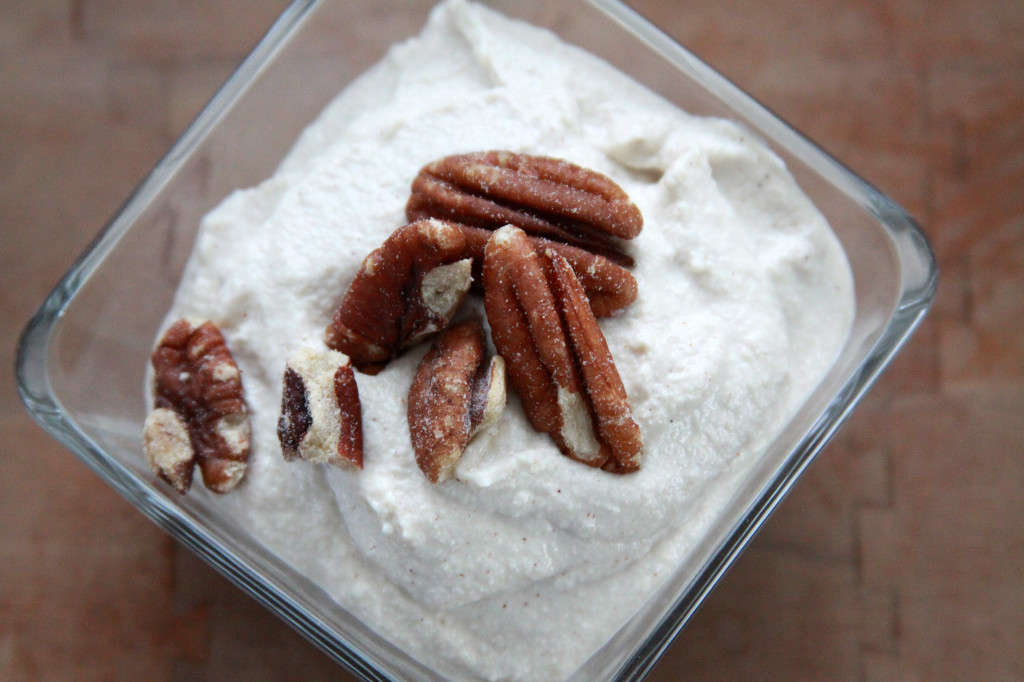 Sweet Vegan Cashew Cream
Makes 6 to 8 servings
Ingredients
*3 cups unsalted cashews
*2 cups water
*1/4 cup agave
*1 teaspoon ground cinnamon
*Additional stevia to taste
Directions
*Place cashews in a bowl and completely submerge in water. Soak for 3 hours to soften cashews completely.
*Drain cashews. Combine cashews, 2 cups water, agave, cinnamon and stevia to taste in a blender and blend until smooth. If you do not have a high-powered blender (personally, I don't) I suggest that you run the mixture through a food processor first to get it as smooth as you can and then run through a blender to make it truly creamy and delicious.
*Refrigerate until completely chilled. Serve with fruit, nuts or other desired topping.
Happy Cooking!
Madison