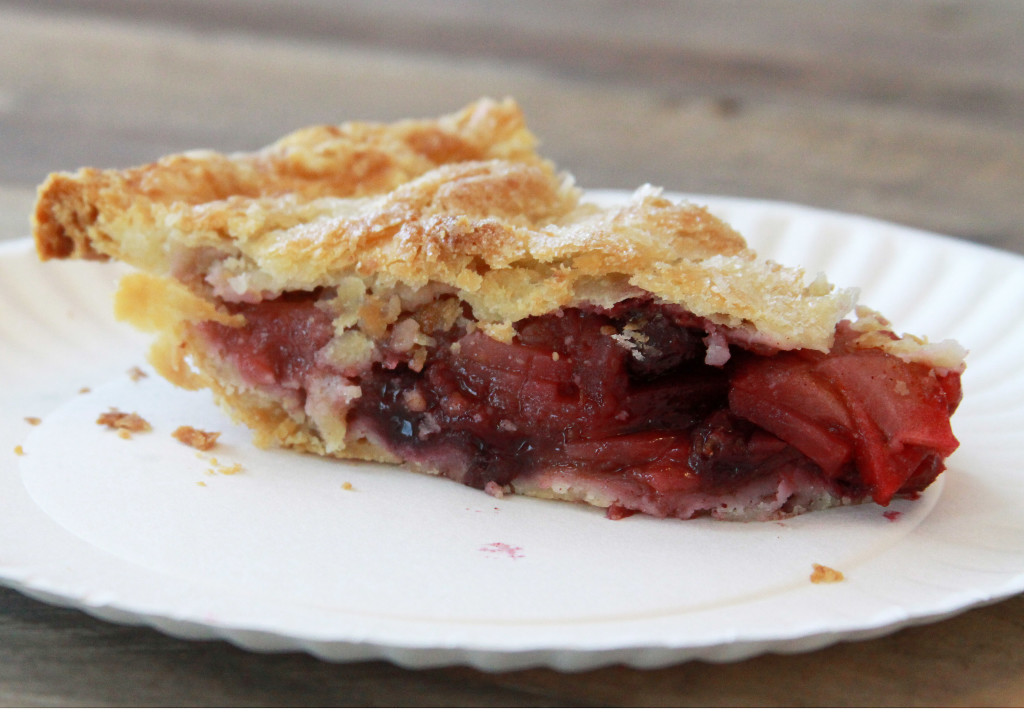 Hello, friends! I hope you all had a wonderful Easter weekend celebrating Christ's resurrection with family. Joe and I enjoyed a long weekend together and spent time with my mom and Joe's family, including his brother, Jason, and Jason's wife, Ali, who made the long trek up here from Kansas City. Of course, we like to think that they came to visit us, but I think that the real pull had something to do with our identical twin nieces, Mckinley and Emersyn, who were born three weeks ago. I've shared a few photos on Instagram over the last few weeks, but I think this is the first photo of the girls that I've shared on Espresso and Cream. We couldn't be more excited for Amber and Jake!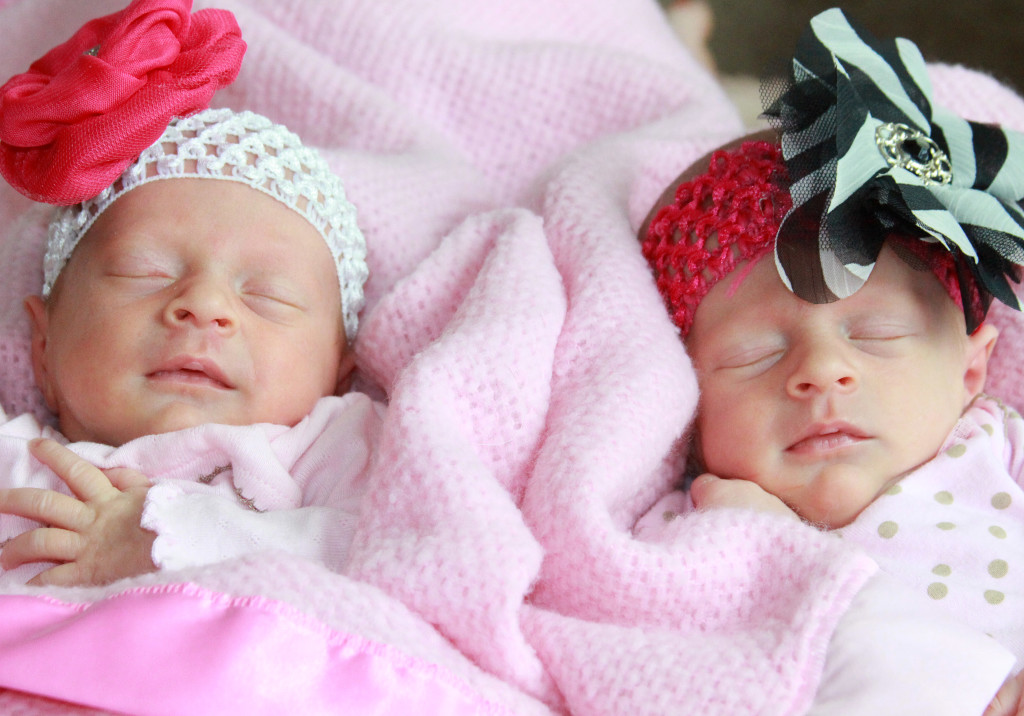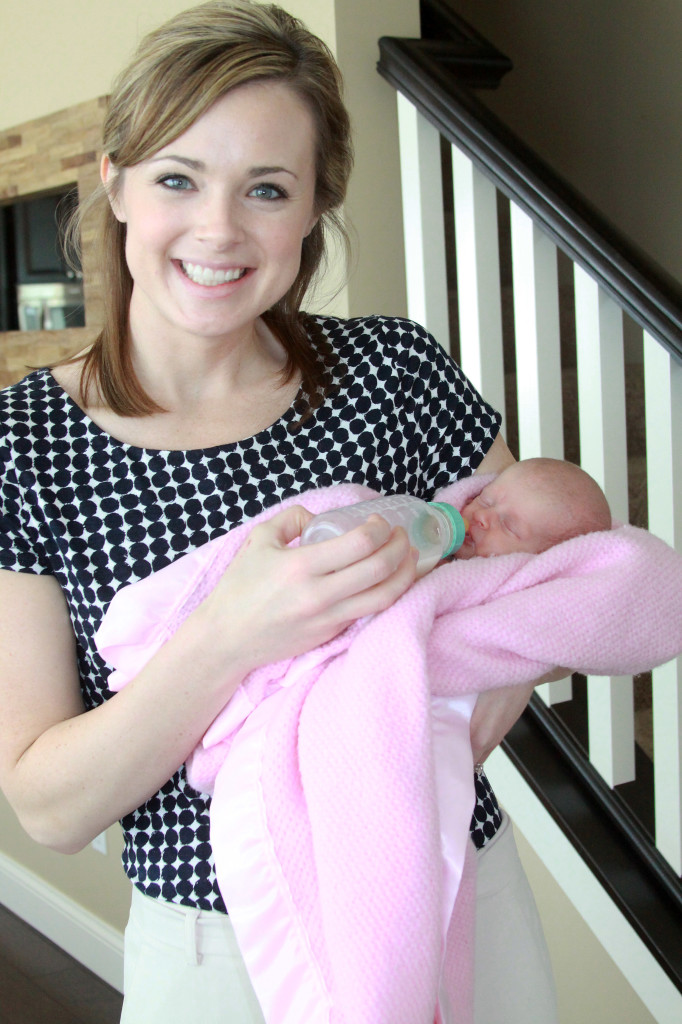 And since I don't have any idea how to transition from adorable babies to delicious pie, I'm just going to move right along and tell you that I made a pie this weekend for Easter dinner. As you probably already know, Joe and I had pie at our wedding in place of the more traditional cake. I created the recipes and my co-worker, Holly, made the pies on our big day. I shared the Cran-Raspberry Pie recipe right before our wedding but with the craziness of the wedding, I completely forgot to share the second pie, Apple-Berry.
My brother-in-law, Jake, has been asking for me to make the apple-berry version for a while now, so the pie served as my contribution to our family meal. I hate to say "best ever" because I'm always afraid I'll find another dish I like better, but this pie really is quite delicious. It's sweet and tart and the crust is incredibly buttery and flaky. It's hardly health food, but in my book there is always a time and a place for fruit pie.
Apple-Berry Pie
I love this pie. Can I say it again? I love it. Probably because it combines my two favorite types of pie: berry and apple. Makes sense, doesn't it? But seriously, I love the sweetness of the apples paired with the tang of the berries makes it, in my opinion, the perfect pie. Also, there isn't a huge amount of sugar in the filling, just a 1/2 cup. But I don't think you need any more than that.
Makes 8 to 12 servings
Ingredients
Pastry:
I used this pastry recipe, which is my go-to recipe for pie pastry from Sherry Yard's book, Dessert by the Yard
Filling:
*4 large Granny Smith apples, peeled, cored and sliced 1/4-inch thick
*10 oz. fresh mixed berries (blackberries, raspberries and/or blueberries) or frozen and thawed mixed berries
*1/2 cup sugar
*2 tablespoons cornstarch
*1/2 teaspoon cinnamon
*1/4 teaspoon salt
Other:
*2 tablespoons milk
*2 tablespoons granulated sugar
Instructions
*Preheat oven to 375F. Lightly grease a 9-inch pie plate with nonstick cooking spray. Prepare pie crust as directed and refrigerate or freeze according to directions. To speed the process up, sometimes I freeze the dough for 30 minutes instead of refrigerate for the full length of time specified.
*Roll one of the dough discs out. Place one of the pie crusts into the prepared pie plate. In a large bowl, combine the apples and berries. In a smaller bowl, combine the sugar, cornstarch, cinnamon and salt. Toss fruit with the sugar mixture until evenly combined. Pour into pie crust. Top with second pie crust. Turn ends under and crimp edges as desired. Cut a small steam hole at the top of the pie crust or prick several times with a fork to allow steam to escape. Brush with the milk and sprinkle crust with the sugar.
*Bake for 50 minutes to 1 hour or until crust is deep golden brown and filling is bubbly. Cool at least 1 hour.
Happy baking!
Madison