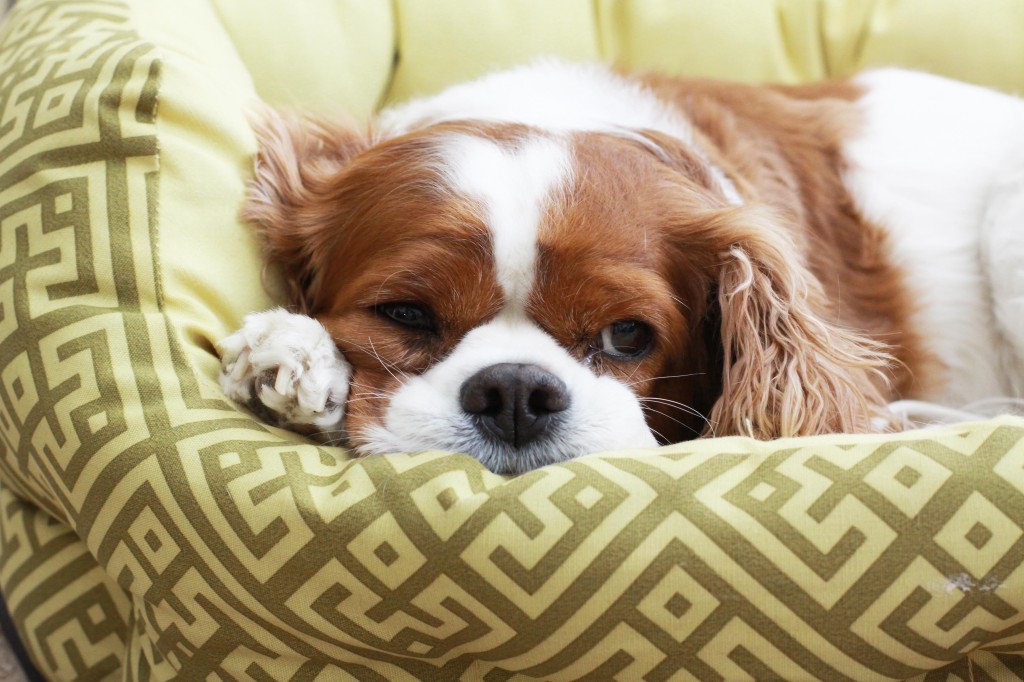 The results of the survey are in. Thank you to everyone who participated and provided feedback on what you would like to see more of on Espresso and Cream! It turns out that, not surprisingly, many of you want to see more photos of Nutmeg on the blog. And I don't blame you. I'm partial, but I do think she's pretty darn cute. I don't know why I've stopped taking photos of our pup lately, probably because she spends most of her days napping. And one nap looks just about like every other nap. She did get a new puppy bed from TJ Maxx (as pictured above) so she is napping in style now.
Nut has been a little trooper with all the craziness that has been going on lately. She's been traveling, moving and adjusting to new surroundings like a champ. She's also quickly discovered that if she hangs out below our nephew Baylen's high chair, she may benefit from an extra snack or two. I babysat Baylen this week while Amber was at a doctor's appointment. This is what snack time looked like…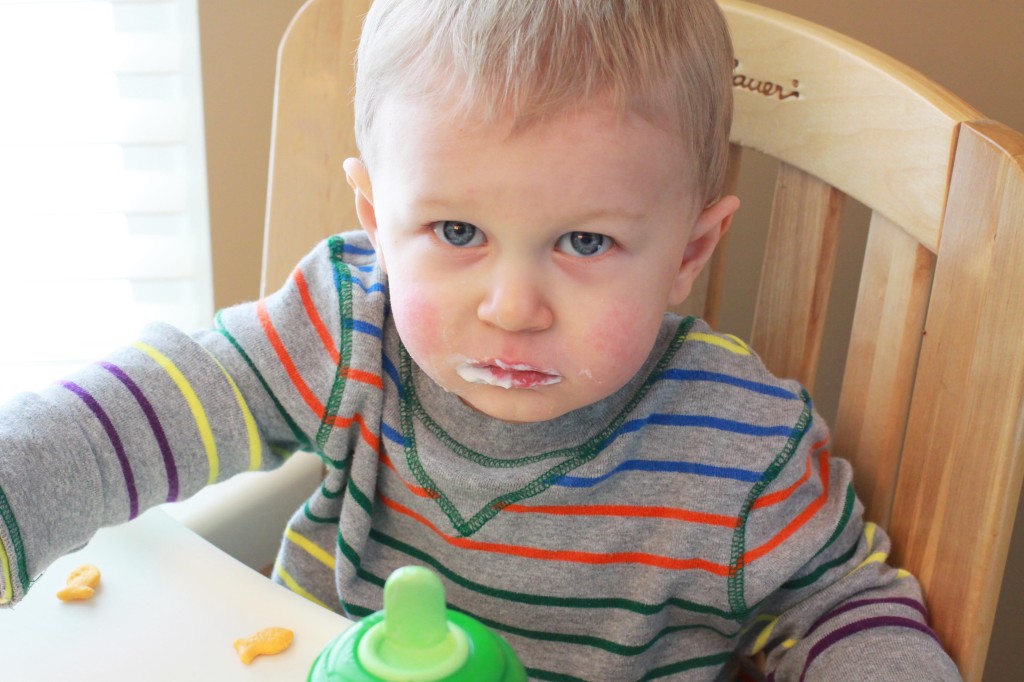 I think this cutie could be on an advertisement for Chobani with the way he goes through yogurt. He ate the entire Greek yogurt I gave him!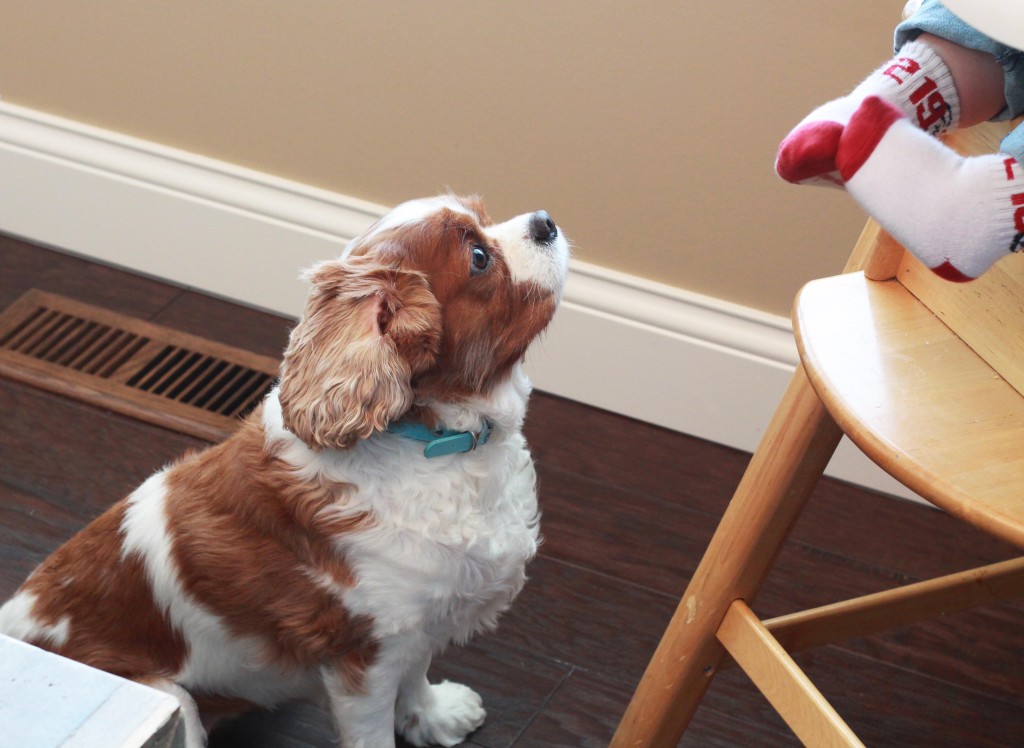 And little Nut sat below Baylen. Bay has taken to feeding Nutmeg intentionally, and Nut is not complaining one bit.
Have a happy weekend, friends!
Madison