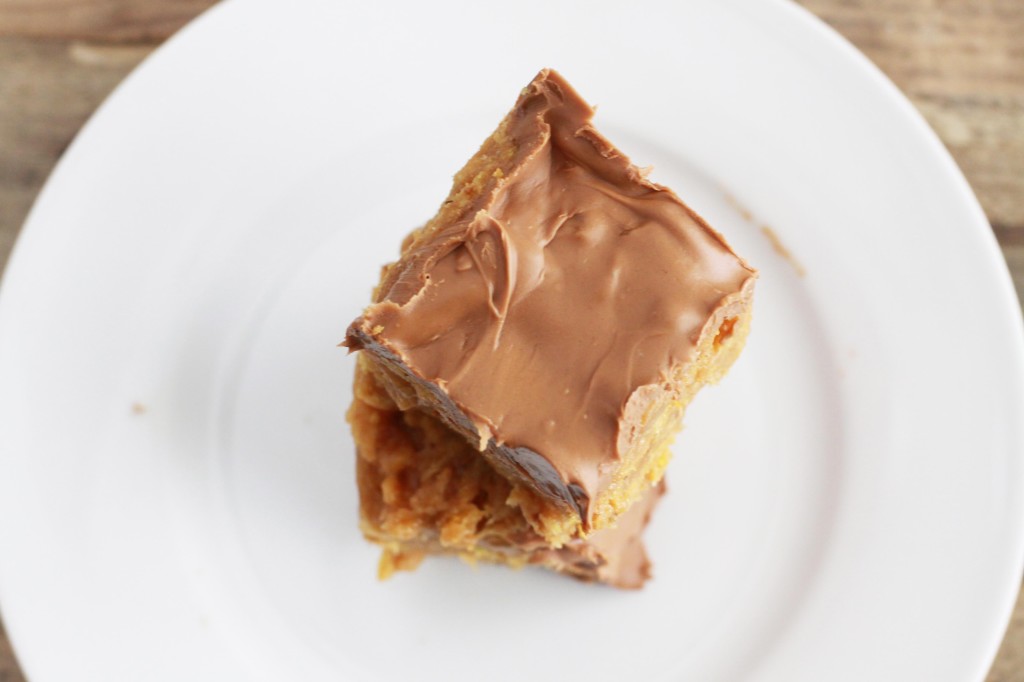 I love the Superbowl, which isn't really much of a surprise. It combines some of my favorite things in one place: football, tasty snacks, funny commercials. And since the Vikings aren't playing and I'm minimally invested in the outcome of the game, there is more time to focus on game day snacks!
Back when I was in 7th grade, which now seems like a very long time ago, I remember my mom suggested I bring an unusual dessert to my friend's Superbowl party. The recipe called for Fritos chips bound together with the peanut butter/caramel sauce used in scotcheroo bars. For those of you who don't live in the Midwest and are unfamiliar with scotcheroos, they are typically made with Rice Krispies, not Fritos. Of course, we were intrigued by the unusual combination and were pleasantly surprised when the dish was a huge hit with my friends.
It's been years since I've last had a Fritos Scotcheroo bar, but when my sister-in-law mentioned scotcheroos a few days ago, I couldn't get the craving off my mind. Since I've always had a love for things both salty and sweet at the same time, I tend to prefer making my scotcheroos with these salty corn chips in place of the more mild Rice Krispies. The difference is surprisingly subtle, with just a hint of salt present. So much so that friends would probably never guess the secret ingredient.
What are your favorite Superbowl snacks? We are going to a party at a friend's house and I am looking for ideas of additional treats to take along! Blog links to recipes welcome in the comments section.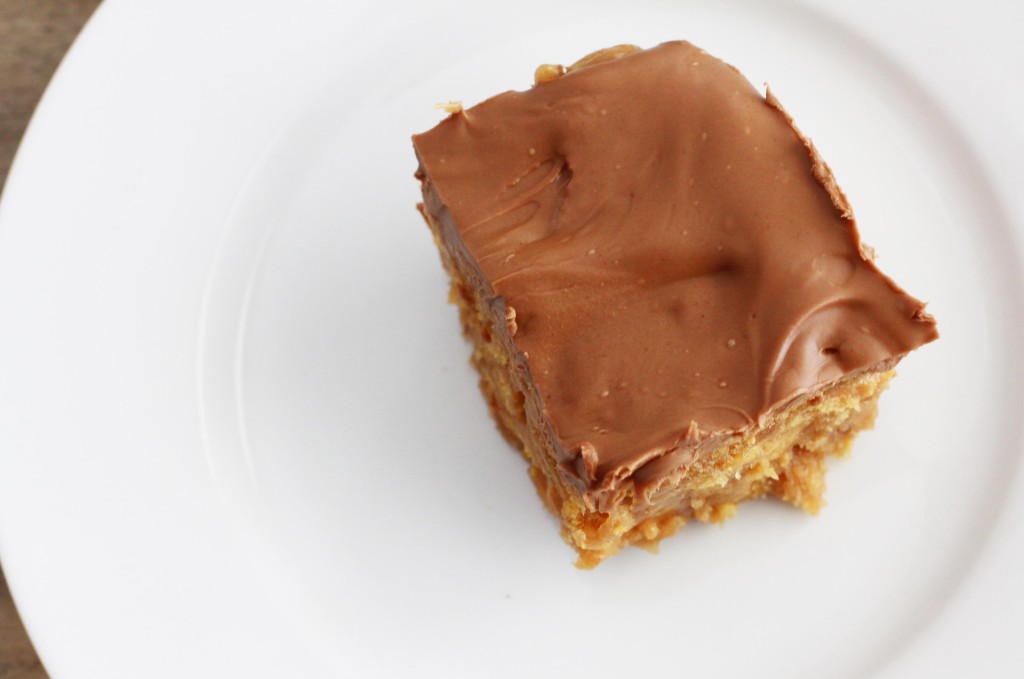 Fritos Scotcheroos
Ingredients
*9 to 10 cups Fritos Scoops chips, crushed into coarse pieces (measure before you crush them)
*1 1/2 cups light corn syrup
*1 1/2 cups sugar
*1 1/2 cups creamy peanut butter (not the natural variety)
*3/4 cup milk chocolate chips
*3/4 cup butterscotch chips
*1/3 cup creamy peanut butter
Instructions
*Place the crushed Fritos in a large mixing bowl and set aside. Lightly grease an 8×8-inch baking pan with nonstick cooking spray. Set aside. (Alternately, you can use a 13×9-inch baking pan. Your bars will just be thinner.)
*In a medium saucepan over medium high heat, combine the corn syrup, sugar and peanut butter. Stir frequently until mixture comes to a boil. Remove from heat and pour over Fritos in bowl. Stir until well combined and transfer mixture to the prepared pan, pressing evenly into the pan.
*In a small microwave-safe bowl, combine the chocolate chips and butterscotch chips. Microwave in 30 second increments until the chips are melted, stirring frequently. Once chocolate is melted, add the peanut butter and stir until smooth. Spread mixture over Fritos mixture in pan. Cool until chocolate is set, about 2 hours. Speed the process up by putting the bars in the refrigerator.
Happy Baking!
Madison