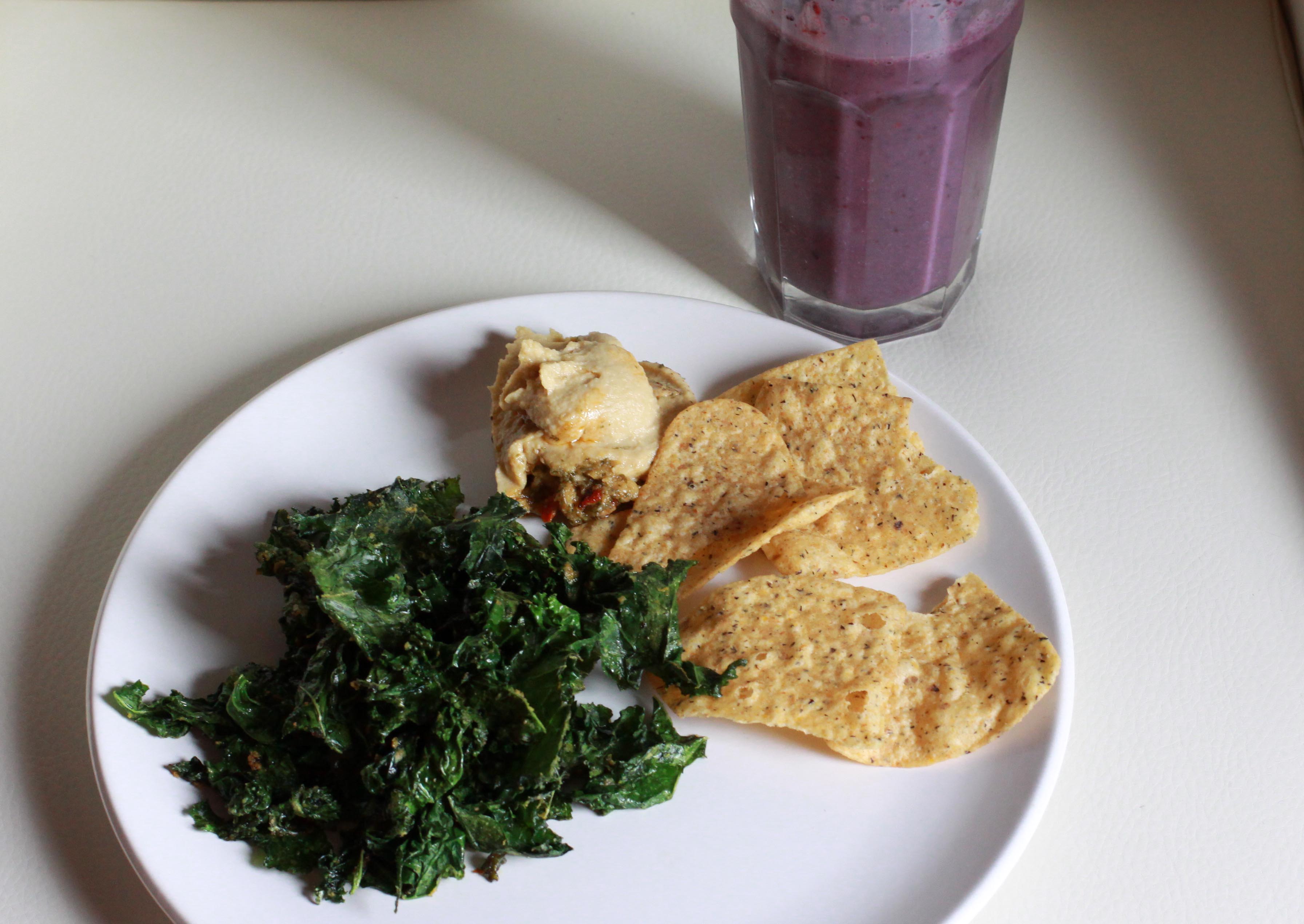 Over the past couple weeks I've been trying to get back on track with clean eating. Although I don't feel like I indulged all that much during the holiday season, I found that with the craziness of the season I really slacked on my fruit and veggie consumption. Honest confession time: When things get busy, I frequently find myself eating oatmeal with peanut butter or almond butter for dinner instead of an actual meal. Sad but true.
So, rather than embarking on a giant juice cleanse or detox, I've just been re-focusing my efforts to eat lots of fruits and veggies and get a bit more variety in my diet. Since I usually start off most mornings with a bowl of oatmeal, I aim to make lunch as nutrient-dense as possible. Fruits smoothies, salads, kale chips and veggie soups have all been on heavy rotation lately, even if I would rather eat a giant bowl of pasta when the weather is freezing cold outside.
I'm hoping to be more diligent about snapping photos of lunches that I've been enjoying. And I would love to hear suggestions from you all about what you do to incorporate more fruits and veggies in your daily routine. Any new healthy recipes you've discovered and loved? Pass them along! Here are the "recipes" pictured above.
Clean Eating Lunch
Berry-Almond Milk Smoothie
*1 cup unsweetened almond milk
*3/4 cup frozen mixed berries
*1 packet stevia (Truvia)
*Dash of vanilla extract
Kale Chips
*Garlic Kale Chips Recipe HERE
Chips and Dip
*2 tablespoons hummus
*8 whole grain tortilla chips
Happy Tuesday, friends!
Madison