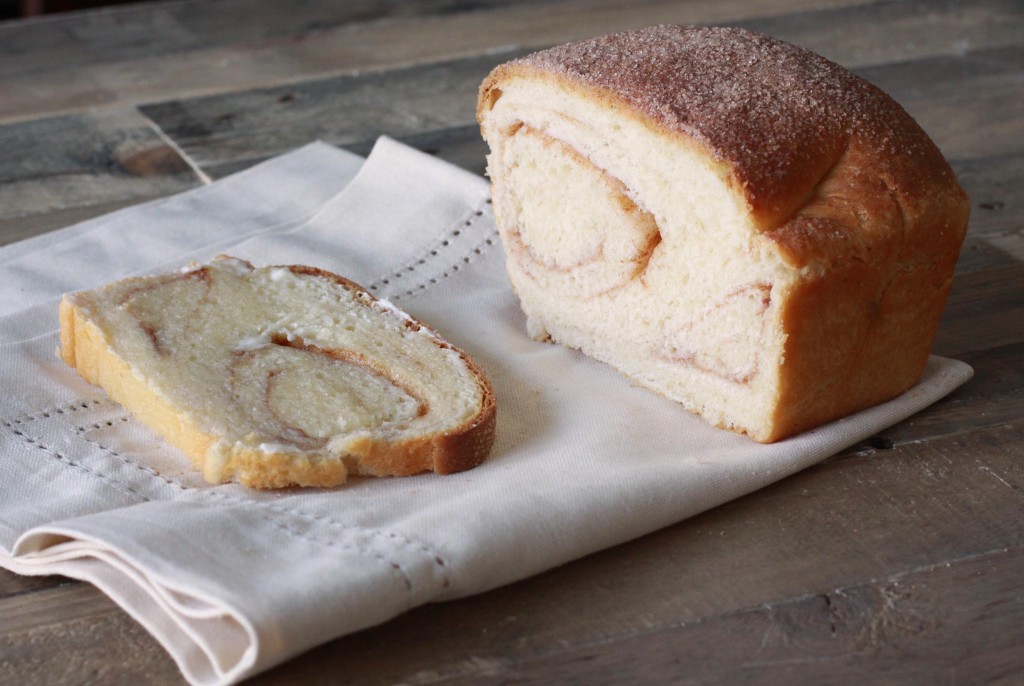 Do you ever find yourself doubting your instincts? I'll confess that I do more often that I'd like to admit. I'll get a hair cut and think it looks great, but find myself seeking the affirmation of others before I truly feel good about it. Or I'll say something opinionated, only to worry that perhaps I shouldn't have been so outspoken. I've never been one to follow the mantra of "If it feels good, do it," but I think that there is something to be said for trusting your gut instinct now and again.
For me, learning how to bake bread has been a lesson in trusting my instincts. And I think I'm finally starting to hit my stride. For the longest time I got wrapped up in my failures with yeast-based breads and pastries and let them define me as a baker. No matter how many recipes I tried and how closely I followed the instructions, I was met with only mildly satisfactory results, which left me discouraged. Eventually, I resigned myself to the fact that I was a good cook and baker, but I was horrible with yeast and that was that. I would simply quit trying and avoid facing yet another kitchen disappointment.
But one day a few months ago, I decided to give bread baking another try because that nagging little voice in the back of my head told me that it really wasn't all that hard, I just needed to trust my instincts. So when I cut The Pioneer Woman's recipe for cinnamon rolls in half and the dough felt like it needed more flour, instead of getting wrapped up in the number, I added more flour. I trusted that I knew what soft, supple and well-proportioned dough was supposed to feel like. And you know what? It turned out well. Even better than well. It was just right.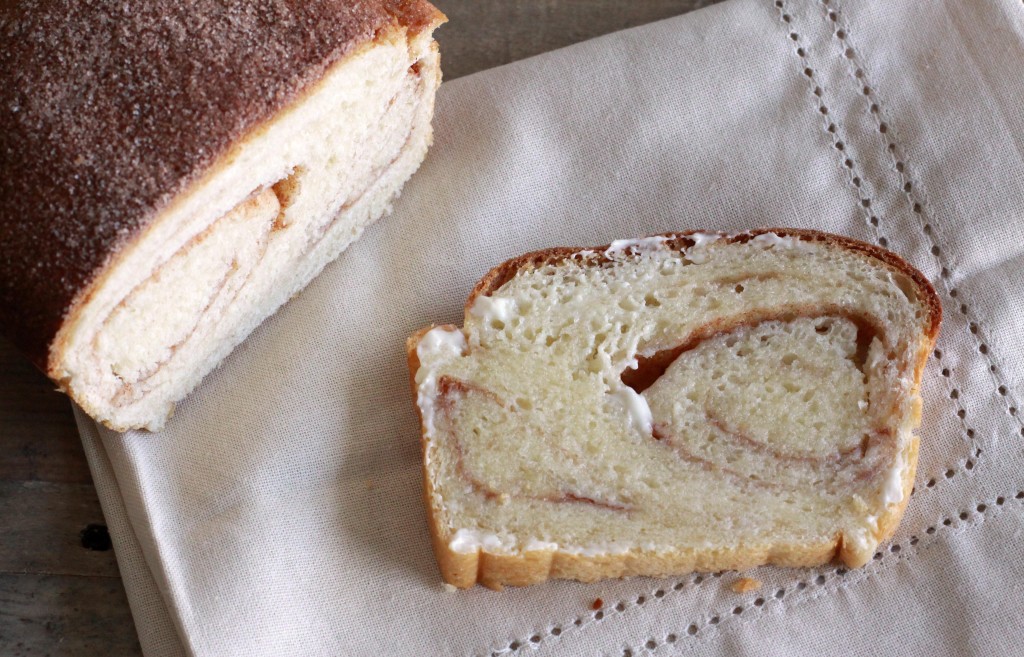 When I made this recipe for Cinnamon-Swirl Bread, I didn't pay the closest attention to how much flour I was adding to my liquid mixture. I added a bit, stirred things around, and added a little bit more until it looked and felt the way I expected it to. So you'll notice that I didn't put an amount of flour in the ingredient list. Instead, I gave a rough estimate in the instructions and encourage you to try out trusting your instincts as well. If things don't turn out perfectly, not to worry. Give it another go. The dough should feel soft, smooth and easy to manipulate. Not at all stiff or rigid. But it shouldn't stick to your hands when you are kneading it, either.
After battling the flu (or some variation of it) for the last couple days, the only thing I have been able to stomach eating has been toast in various forms. With butter, or a very thin smear of peanut butter at the most. I'm looking forward to eating real food sometime soon, but or now this bread has really been doing the trick. I've found that it slices beautifully and holds up well in the toaster. And I've even contemplated making french toast with the last bit of it this weekend.
Cinnamon Swirl Bread
Ingredients
*1 1/3 cups milk
*1/3 cup vegetable or canola oil
*1/2 cup sugar
*1 teaspoon vanilla extract
*1 packet instant active rise yeast
*1/2 teaspoon salt
*All-purpose flour
*3 tablespoons butter, melted
*1/4 cup granulated sugar
*2-3 teaspoons ground cinnamon
*Additional butter and cinnamon sugar for dusting atop bread
Instructions
*In a large stockpot, combine the milk, oil and sugar. Over medium heat, cook mixture until it is warm but not hot (about 120°F) and remove from heat. Add in the vanilla extract. In a bowl, combine the yeast, salt and 2 cups of all-purpose flour. Add mixture to warm milk mixture and stir until a wet dough forms. Continue adding flour until the dough holds together in a ball when you stir with a wooden spoon or rubber spatula.
*Turn dough out onto a lightly floured surface and knead for 3 to 5 minutes. If the dough starts to feel sticky while you knead, add a little more flour and continue to knead. The dough should feel soft and supple but not sticky. Trust your instincts on this one.
*Roll dough into a rectangle about 9 inches wide and 14 inches long. Spread melted butter on the surface of the dough. Combine the sugar and cinnamon and sprinkle mixture atop the butter. Roll dough up into a log and seal end by pinching together with your fingers.
*Place dough log in a lightly-greased 9×5-inch loaf pan. Cover with plastic wrap and allow the dough to rise until nearly the height of the top of the pan. This may take an hour or two, just give it time. Also, make sure your dough is in a warm, draft-free place. I prefer to place mine on the top of my oven when it's pre-heating.
*Once dough has risen, brush lightly with additional melted butter and sprinkle with additional cinnamon-sugar. Bake in a 350°F oven for 35 to 45 minutes or until dough is deep golden brown on the top and cooked through. Allow bread to cool in the pan for 5 minutes. Run a knife around the edges and remove from pan. Cool completely on a wire rack. Slice and enjoy!
Happy Baking!
Madison