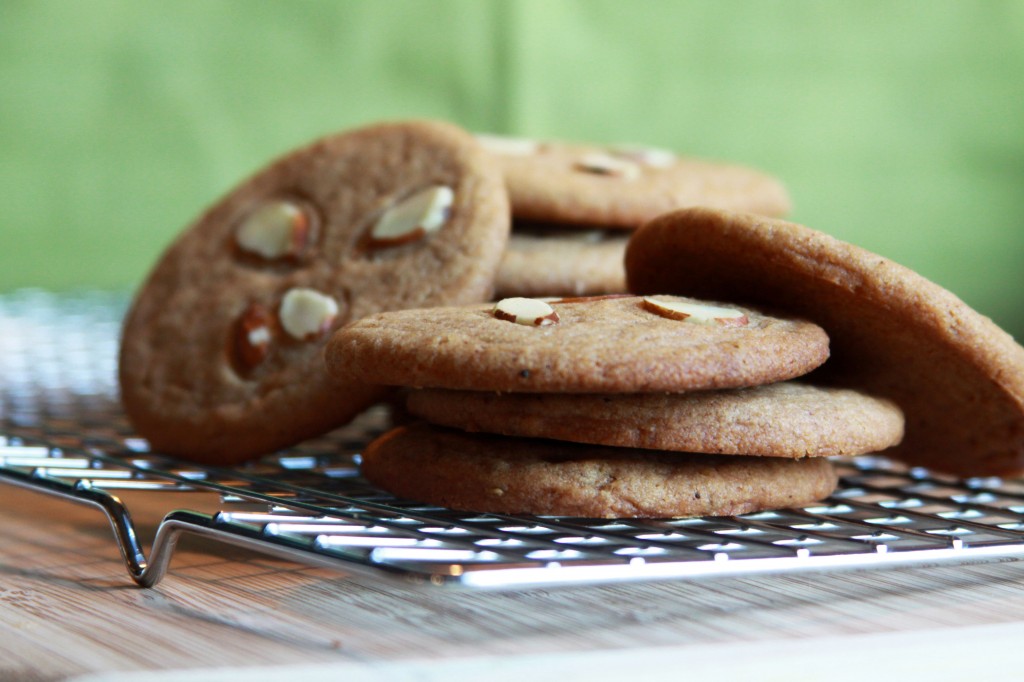 Last year around Christmas I noticed that a lot of my fellow bloggers had participated in a giant blogger cookie swap. I must have been asleep while people were signing up for said cookie swap, because I totally missed the boat and felt a little left out. So this year I jumped at the opportunity to participate in The Great Food Blogger Cookie Swap 2012. The best part about the swap this year was the fact that in order to participate this year, you had to make a $4 donation to Cookies for Kids' Cancer, which funds therapies to help fight pediatric cancer.
Here's how the swap worked: After I signed up to participate and made my donation, I was sent a list of three bloggers. I sent one dozen cookies to each of the three bloggers. In return, I would receive one dozen cookies from three different bloggers for a total of three dozen cookies. Our matches were to be kept secret until the cookies had arrived at the recipients houses.
I received cookies from two other bloggers (I never heard from the third person?) and they were absolutely delicious! From Annelies, who blogs over at The Food Poet, I got a super-tasty batch of Tahini Butter Cookies. They were crispy around the edges and speckled with sesame seeds. Cute! And from Caitlin, who blogs at Chopsticks and Measuring Cups, I got a dozen Eggnog Snickerdoodles. They had such great eggnog flavor and were super soft and chewy.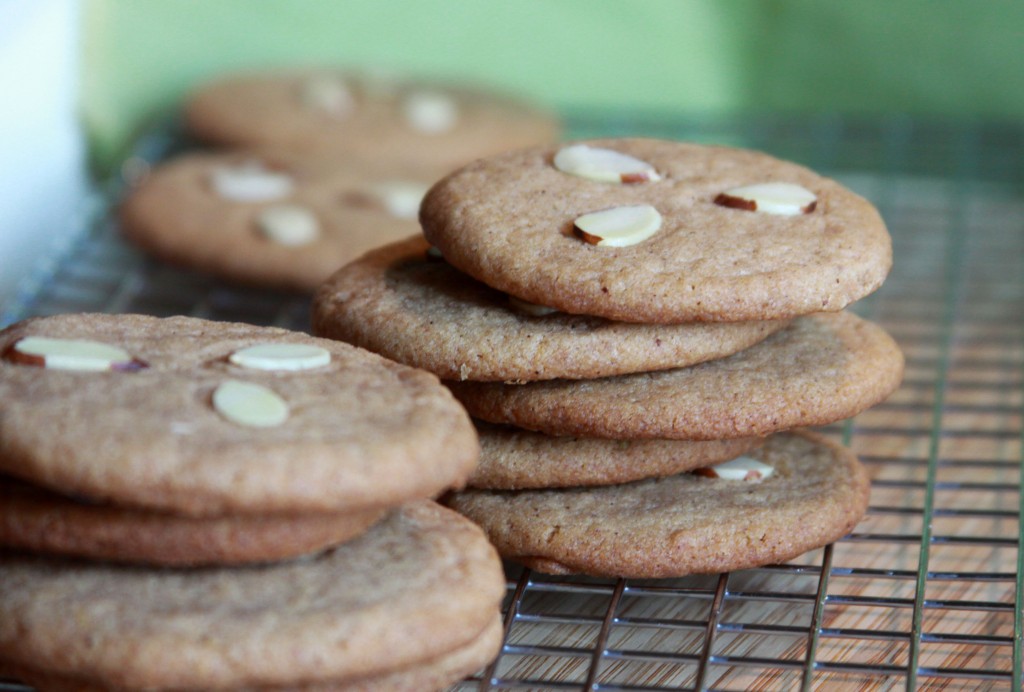 Baking cookies for fellow bloggers is an intimidating task! I wanted the cookies I baked to be different enough to spark some interest (aka: no sugar cookies allowed!) but also super tasty and able to be enjoyed by many. I consulted my favorite (favorite, I tell you!) Christmas cookie cookbook for a recipe I could count on. The cookbook, aptly titled Christmas Cookies, was published by Oxmoor House for Southern Progress Corporation in 1987. It's been in my family since I was born and has been used every Christmas since I can remember. It's not flashy and contains zero photos (except for the cover) but it's a gem. Want a copy for yourself? Buy one of the few left on Amazon HERE!
Having grown up in a Dutch community, I developed a love for speculaas cookies at a very young age. So when I saw this recipe for speculaas, I couldn't resist making them. The cookies of my childhood were shaped like windmills (like these cookies) but since I don't own a cookie press, I decided that circles would do just fine. When adding the spices to the dough, I started to doubt myself. A whole tablespoon of cinnamon? That many anise seeds? But I stuck to the recipe, and I'm pleased that I did.
The cookies were packed with flavor thanks to the mix of cinnamon, nutmeg, anise seeds and ginger. For those chewy cookie lovers out there, be warned that these cookies are of the crisp variety and have no chew to them by design. But don't count them out! They're charming little treats that hold just the right amount of sweetness. And although they might not win any awards for showiness, I think the slivered, blanched almonds on top add a decorative feel.
Speculaas Cookies
Recipe from Christmas Cookies, Oxmoor House 1987
Ingredients
*1 cup butter, softened
*1 cup firmly packed brown sugar
*2 tablespoons milk
*2 teaspoons grated orange rind
*2 cups all-purpose flour
*1 tablespoon baking powder
*1/2 teaspoon salt
*1 tablespoon ground cinnamon
*1 teaspoon grated nutmeg
*1/2 teaspoon ground cloves
*1/2 teaspoon pepper
*1/2 teaspoon crushed anise seeds
*1/2 cup blanched, slivered almonds
Instructions
*Preheat oven to 425°F. Line a baking sheet with parchment paper or a nonstick baking mat and set aside. Cream butter in a large mixing bowl; add sugar and beat until light and fluffy. Add milk and orange rind; beat until well blended.
*Sift together the remaining ingredients except almonds in a medium mixing bowl. Gradually add to creamed mixture, beating well. Use additional milk if necessary.
*Scoop dough into hands by heaping tablespoon. Roll between hands to form a smooth ball and place, 1-inch apart, on prepared baking sheets. Flatten slightly with your hand. Press 3 almonds on the top of each cookie.
*Bake in the 425°F oven for 7 minutes. Reduce heat to 325°F and bake for 8 to 10 minutes more, until golden brown around the edges. Cool for 2 to 3 minutes on the cookie sheet and transfer to a wire rack to cool completely. Makes about 2 dozen cookies
Happy Baking!
Madison