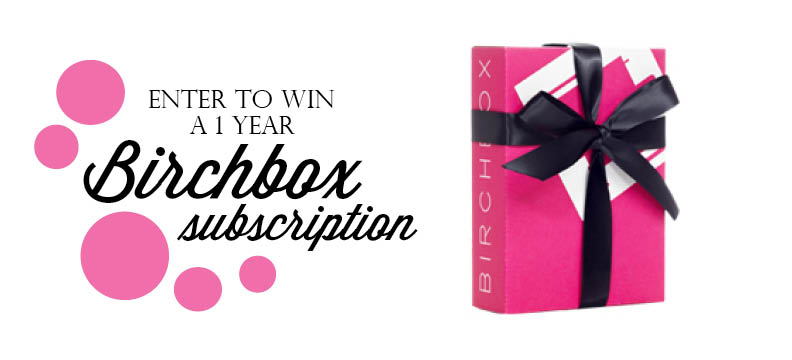 To say I'm excited about today's giveaway would be an understatement. I guess it has a little something to do with the fact that I would like to win the giveaway myself. For those of you who haven't heard of Birchbox, let me take a minute to tell you what they are all about.
Birchbox sells a lot of beauty products, but I first heard about their gift box subscription. Each month, Birchbox sends you a pretty little box filled with smaller sizes of new, wonderful and/or unique beauty products straight to your doorstep. Everything from perfume, hair ties, face creams, lipsticks, and the like. If you're interested in buying full-sized versions any of the products in your box, you can do so on their site, but you're not obligated in any way. It's just a fun way to sample new products each month. Subscriptions can be three, six or twelve months in length.
So today, because I want you to feel beautiful and I'm thankful for your readership, I'm giving away a 12-month subscription to Birchbox! That's a full year of beauty products sent straight to your doorstep. Fun, right? Here's how to enter:
* Leave a comment below (with your e-mail so I can contact you if you win) letting me know what you are most thankful for this holiday season. 
It's as simple as that! Entries will be accepted until Sunday, December 16 at 10 p.m. I will be announcing a winner on Monday, December 17. So make sure to check back to see if you won!
Have a happy Thursday!
Madison