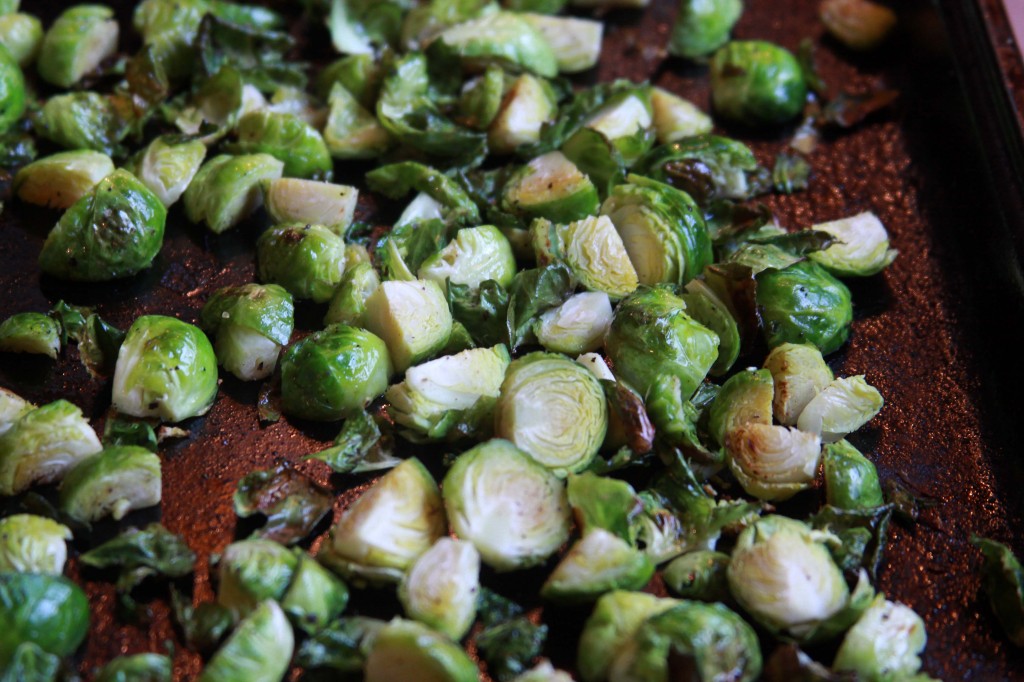 Without a doubt, Brussels sprouts are my favorite vegetable. Coming from a vegetable lover like myself, that's a pretty bold statement. But nothing else compares to these little cabbages. Naturally, it makes me sad to hear that a lot of people think they don't like Brussels sprouts, and even worse, that they like them but don't know how to prepare them at home.
Truth be told, it's incredibly easy to make Brussels sprouts cooked to perfection. After trimming the ends off, all it takes is a light coating of olive oil and a sprinkle of salt and pepper. The second layer of flavor comes through the cooking method. Roasting these veggies adds rich, nutty flavor that can't be beat. Like me, you may find that some of the leaves of the sprouts get a little crispy. Don't worry about it! I actually think that the crisp bits are the best part about roasted Brussels sprouts.
The one thing that can take this dish from really good to amazing? A light dusting of grated Parmesan cheese while the Brussels sprouts are still warm. Give them a try. I promise you that you won't be disappointed. And if you think you don't like Brussels sprouts, maybe this recipe can change your mind.
Roasted Brussels Sprouts
Ingredients
*1 lb. Brussels sprouts, ends removed and halved or quartered depending on the size
*1 tablespoon olive oil
*1/2 teaspoon Kosher salt
*1/4 teaspoon ground black pepper
*Grated Parmesan cheese (optional)
Instructions
*Preheat oven to 400°F. Place Brussels sprouts on a roasting pan or baking sheet and drizzle with olive oil. Toss to coat evenly. Sprinkle with the salt and ground black pepper. Spread Brussels sprouts in an even layer and roast in the oven for 15 to 20 minutes, turning once or twice during roasting, until sprouts are tender and edges begin to brown. Remove from oven and sprinkle with grated Parmesan cheese, if desired.
Happy Cooking!
Madison