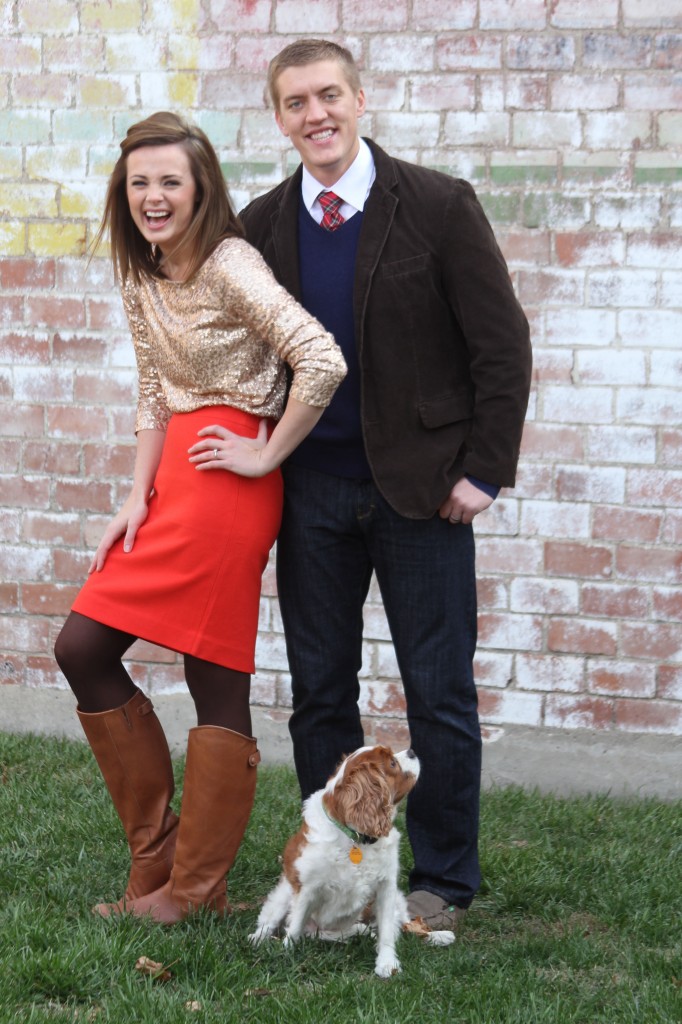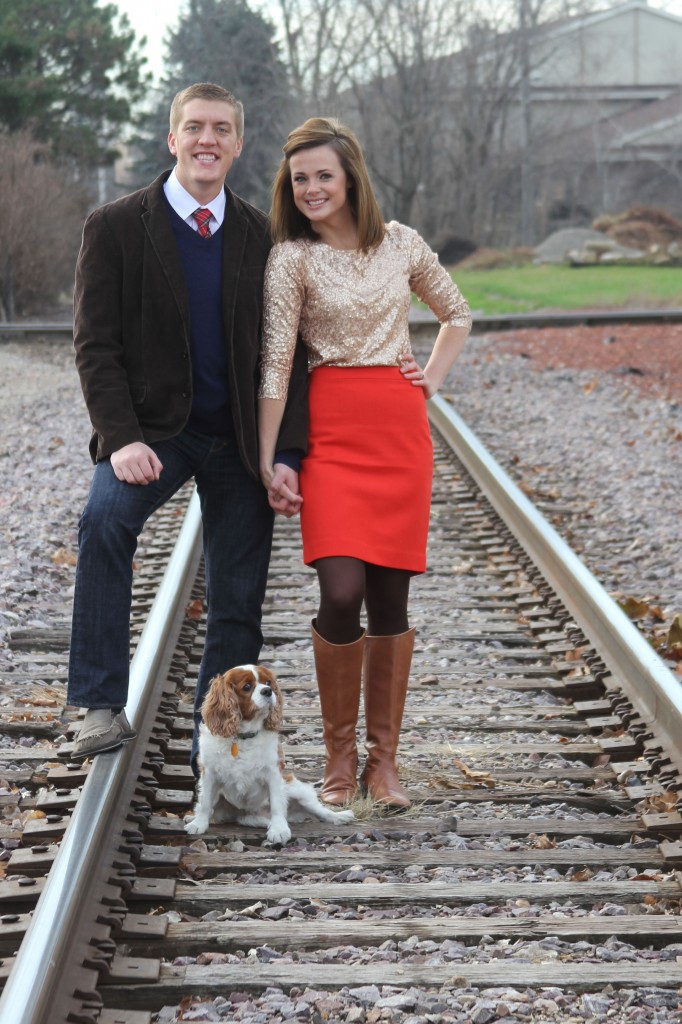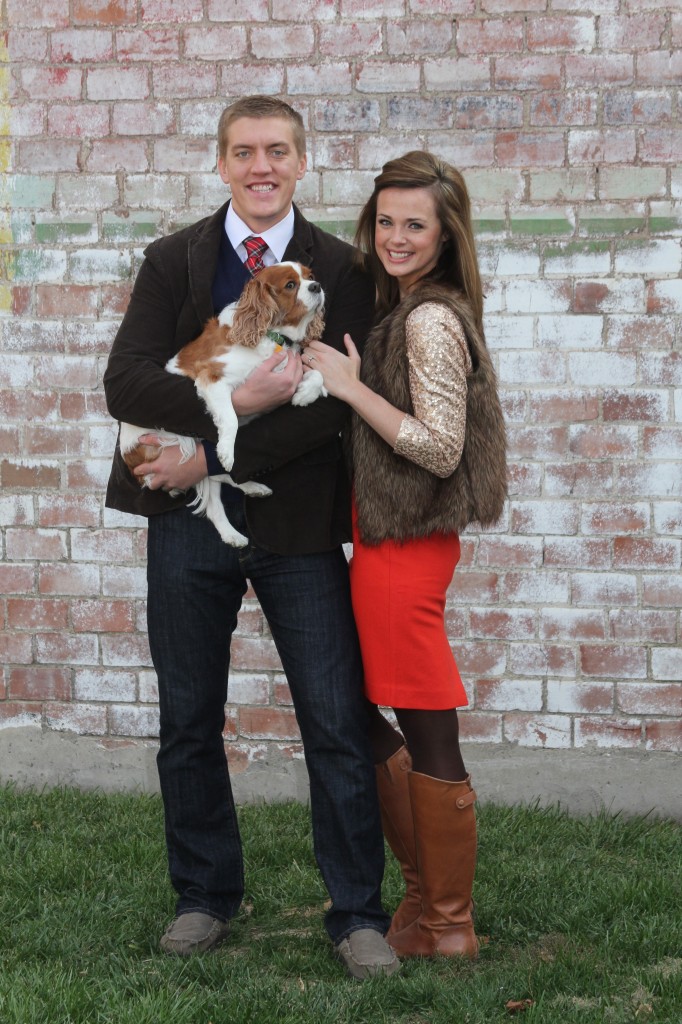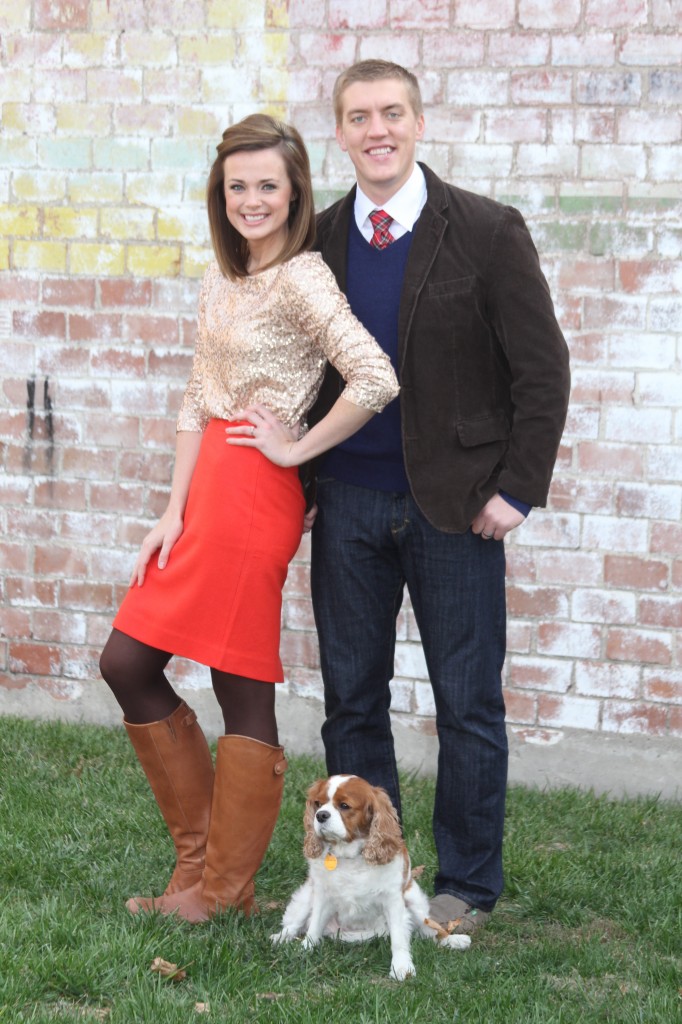 A few weeks back, Joe and I took Christmas card photos while my mom was in town. Since my mom is actually an amateur photographer extraordinaire, we lucked out with photos that were cute and inexpensive. Joe was actually coming down with a pretty nasty cold the morning we took photos, but he was such a trooper and didn't complain at all about me picking out his clothes and making him smile for dozens of photos.
I was trilled with the end result! Last year we just sent out a Christmas card with one of our wedding photos since it was easy and appropriate. So it was fun to take our first official Christmas pictures together as a married couple.
For those of you who are interested, this was our second year using Pinhole Press for our Christmas cards. We got this card. I love all of their cards and was, once again, pleasantly surprised by the thick stock the cards are printed on and the quality of the photos. Plus, they have a bunch of cute designs. (No, I'm not being paid to say this, I just love Pinhole Press)
Plus, you can usually find a good discount code online if you do a little searching. We scored our cards for 30% off our entire order, making it reasonable.
Do you all do Christmas/holiday cards?
Madison