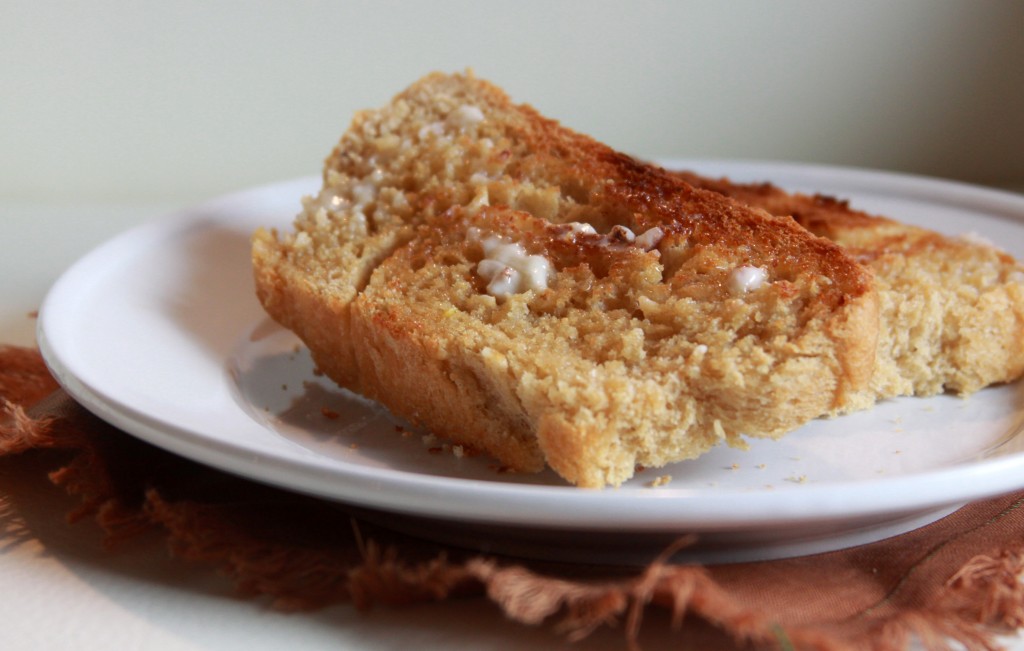 Guys, I need to share with you the greatest new grocery find I discovered a few weeks back. I've told you a number of times about my struggles with yeast-based breads and doughs of all sort. Cinnamon rolls from scratch? Forget about it. Bread? I've only had mixed results and minimal success. I've followed all the tips in the book and felt nothing but frustration at the lack of success I've had.
But the other day I saw a new product in the baking section of the grocery store. It was called "Red Star Platinum: Superior Baking Yeast" and it promised professional-quality results. Because of my sordid history with yeast, I was intrigued. Bakery results at home? Count me in!
I decided to start simple with a basic loaf of whole wheat bread. Just whole wheat flour, water, salt and brown sugar in the ingredient list with a double rise built into the process. I was skeptical but excited to see if this yeast really came through on the promise of professional results without any guesswork.
On the package, I noticed that the method they included for bread just had you throw the yeast in with the flour, then add the warm water, so I followed suit. It saved me the annoying step of letting the yeast dissolve in the warm water. Count me in.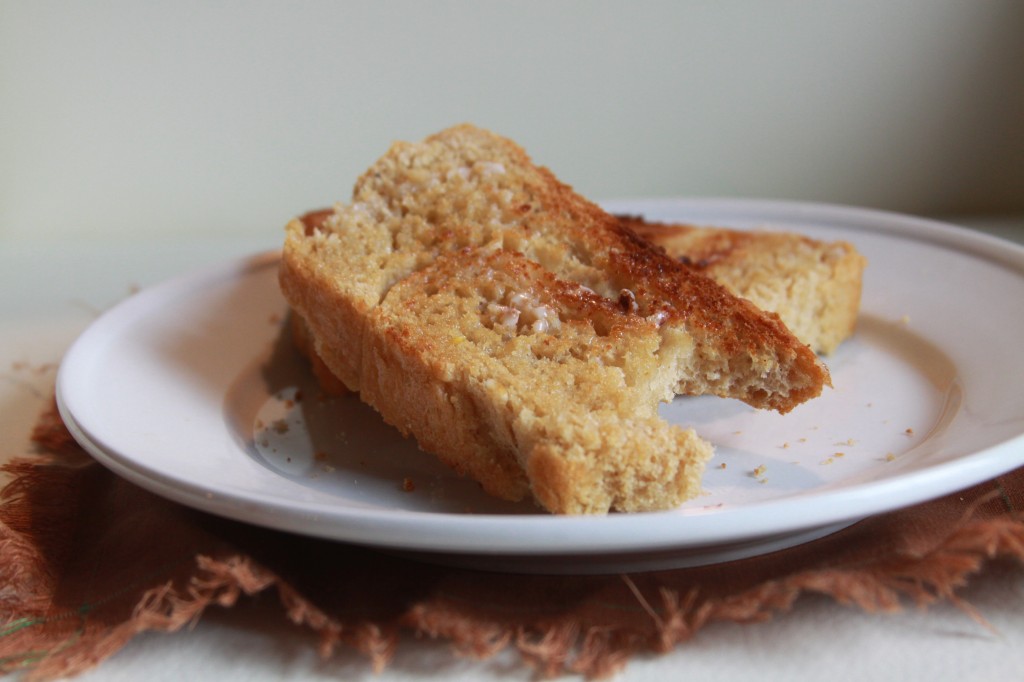 I'm sure you can guess where I'm going with this post, judging from the photos of this amazing bread, but I can't speak highly enough about this yeast from Red Star. The bread turned out wonderfully light and had great texture. I felt like a master bread baker, which I am most certainly not. Just to be sure it wasn't a fluke, I also made The Pioneer Woman's heavenly cinnamon rolls. And yes, I had success once again.
Red Star is in no way compensating me to talk about this product, but I thought you all deserved to know about it. If you've struggled in the past with yeast-based dough, give a try and let me know what you think!
Easy Whole Wheat Bread
Ingredients
*2 cups whole wheat flour, plus additional as needed
*2 tablespoons brown sugar
*3/4 teaspoon kosher salt
*1 packet Red Star Platinum Yeast
*1 cup warm but not hot water (about 120°F)
*1 tablespoon melted butter (optional)
*Additional kosher salt for sprinkling (optional)
Instructions
*Grease a 9×5-inch baking pan with olive oil or melted butter and lightly coat with cornmeal. Set aside.
*In a large bowl, combine 1 1/2 cups of the flour, the brown sugar, salt and yeast. Stir to combine. Add in the warm water and stir until well combined. Knead in the final 1/2 cup with your hands and continue to knead until mixture forms a smooth, elastic dough. Use additional flour if necessary. Dough be soft and elastic and just the tiniest bit sticky but not overly so.
*Place dough in a lightly greased clean bowl and cover with a towel is a warm, draft-free place to rise. I like to preheat my oven to 170°F and then turn the oven off to create a warm place for the bread to rise. Let rise until dough is double in size.
*Once dough has doubled in size, punch down and form into a loaf shape. Place dough in the prepared loaf pan and allow to rise until doubled in size again.
*Preheat oven to 350°F. Lightly brush the surface of the dough with butter and sprinkle with additional salt, if desired. Bake bread for 25 to 35 minutes, until bread is golden brown and baked through. Remove from oven and cool slightly on a wire rack. Run a knife around the edges of the loaf and remove from pan. Cool completely on wire rack.
Happy Baking!
Madison