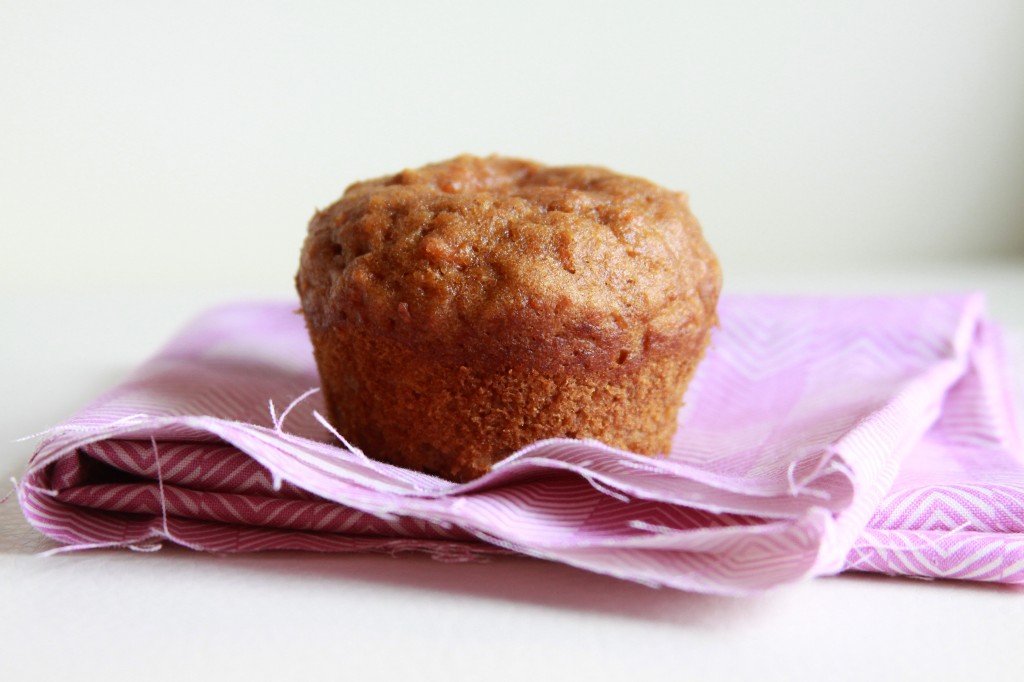 Happy Thursday, friends! I can't believe how fast this week is going. Actually, it's hard to believe how fast every week has been going lately. Is next week really Thanksgiving? Say it isn't so, because I still have Christmas card pictures to take, and a menu to plan for the friends-giving celebration we're having this weekend, and I have to decide what to bring to Joe's family Thanksgiving. Whew!
In the spirit of the holidays, I decided to bake up a little breakfast treat that feels like Thanksgiving. Adapted from the Whole Wheat Pumpkin Bread recipe I shared last week, this recipe for Sweet Potato Muffins is spot on in flavor and texture. One of you guys pointed out last week that some recipes seem to take to whole wheat flour well, while others don't. I completely agree! I love using whole wheat flour in quick breads and hearty muffins, like these, because it tastes appropriate. The hearty, dense flavor of the whole wheat flour pairs well with the sweet, semi-savory flavor of the sweet potatoes.
If I had a bit more time, I would have made a homemade cinnamon-honey butter to slather on these muffins. I think it would have added an extra layer of flavor and decadence. Alas, I didn't have the extra time. So I settled for regular old butter. Still completely delicious and maybe a bit healthier. But since Thanksgiving is just around the corner, is anyone counting?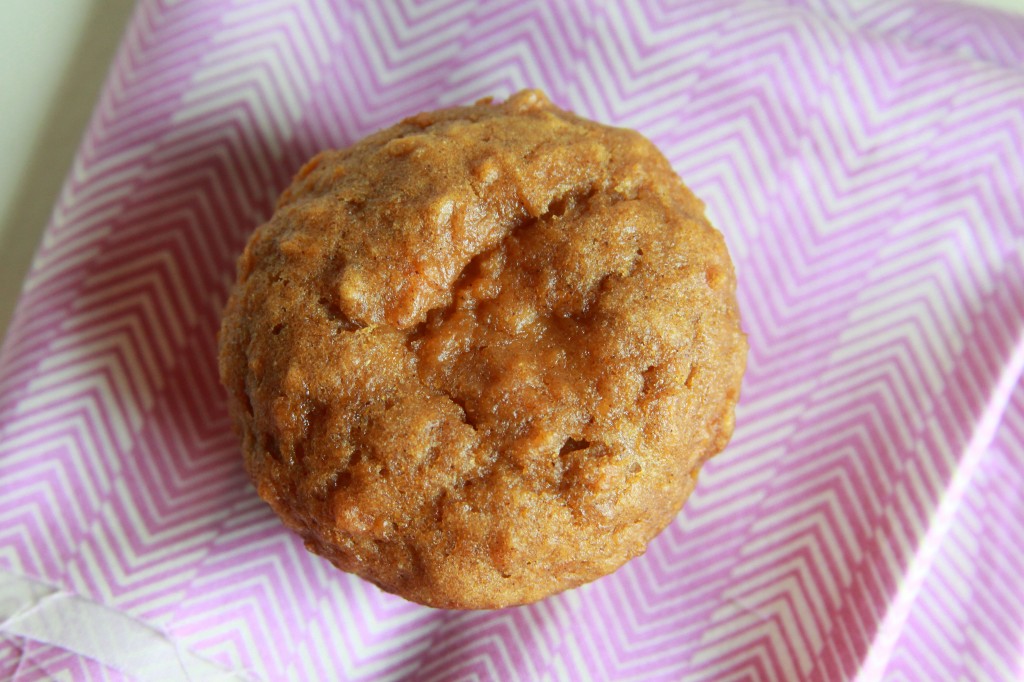 Sweet Potato Muffins
Ingredients
*1/4 cup cinnamon applesauce
*1/3 cup sugar
*2 large eggs
*1 teaspoon ground cinnamon
*1 teaspoon baking soda
*1/2 teaspoon baking powder
*1/2 teaspoon salt
*1/4 cup vegetable or canola oil
*1 cup peeled, cooked and mashed sweet potato
*1 1/2 cups whole wheat flour
Instructions
*Preheat oven to 350°F. Lightly grease muffin tin. Set aside. In a large bowl, combine the applesauce, sugar, eggs, cinnamon, baking soda, baking powder, salt and canola oil. Stir until well combined. Add in the mashed sweet potato and whole wheat flour and stir until just combined.
*Spoon batter into prepared muffin tin. The batter should make about 9 muffins. Bake for 11 to 14 minutes, until a toothpick inserted in the center comes out clean. Cool slightly in muffin tins. Cool completely on wire racks.
Happy Baking!
Madison