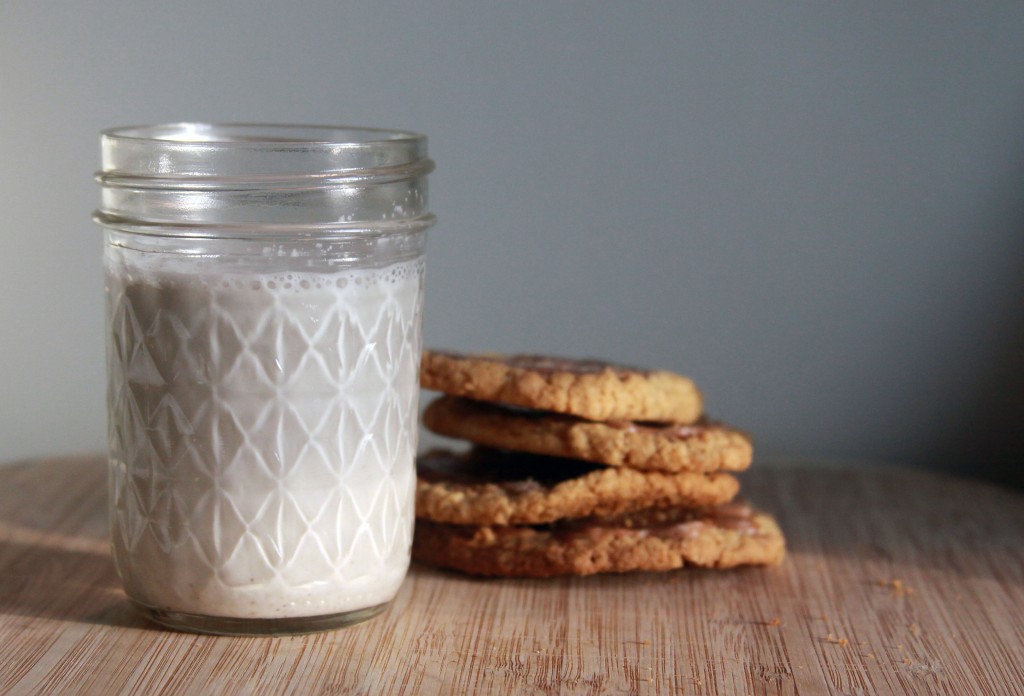 A couple weeks ago at work, the California Walnut Board came to talk with the food editors about the health benefits and great flavor of walnuts. As part of their presentation, they brought along Aida Mollenkamp to share some of her favorite recipes using walnuts. Since I am a big fan of walnuts, the presentation was right up my alley. One of the recipes Aida made was a homemade walnut milk. I had seen a lot of people make homemade almond milk or coconut milk, and I was shocked when I realized how amazingly simple it is to make your own nut milk at home.
I think the best part about making your own nut milk is the fact that you can customize the flavor and sweetness based on your personal preferences, not just what the grocery store has on hand. In this version, I added some vanilla extract and stevia for sweetness, though you could add honey or sugar if you prefer. In another batch, I blended in a bit of ground cinnamon. And for the almond milk I made? A little almond extract to give it big almond flavor I think most commercial almond milks lack.
The only time intensive step in this recipe is the soaking of the walnuts for 24 to 36 hours in advance. But don't let that stop you! Just let them soak on the counter for a day or two before you plan to make the walnut milk. I promise the results are worth the effort.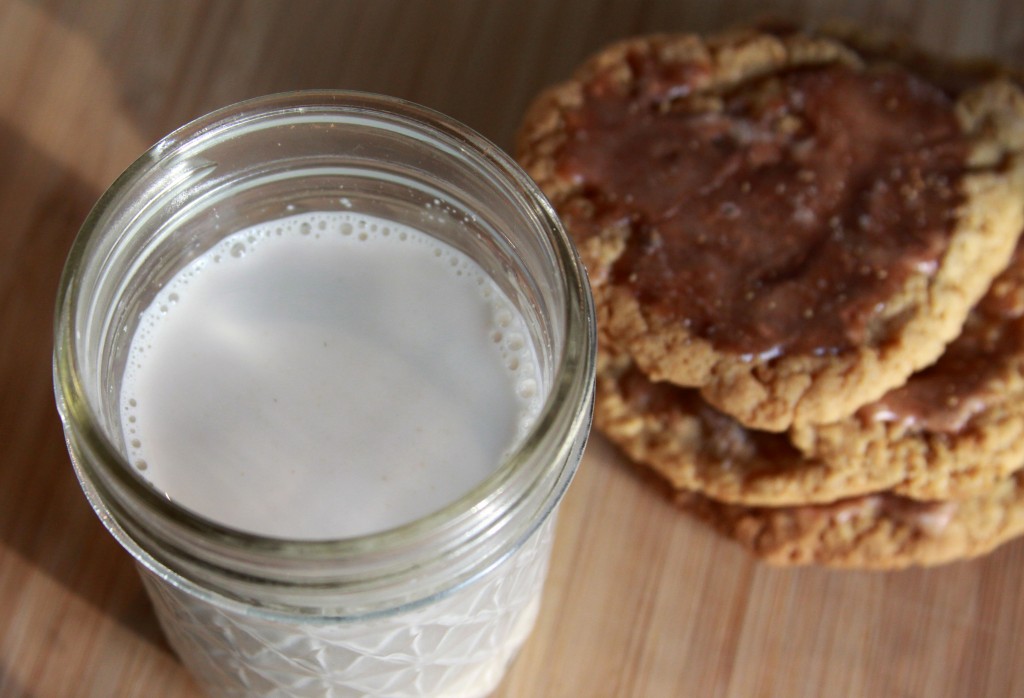 Homemade Walnut Milk
Ingredients
*2 cups walnut halves (plus water for soaking)
*3 1/2 cups filtered water
*1-2 teaspoons stevia (optional)
*1/2 teaspoon vanilla extract (optional)
Instructions
*Place the walnut halves in a large bowl and cover with enough water to completely submerge the walnuts. Soak walnuts in water at room temperature for 24 to 36 hours. Drain soaked walnuts and transfer to a blender.
*Add the 3 1/2 cups water to the blender with the walnuts, along with the stevia and vanilla extract. Blend for 4 to 5 minutes, until the walnuts are completely blended.
*Place a fine mesh sieve atop a large bowl. Strain the walnut milk through the sieve to remove any remaining pieces of walnut. Discard walnut pulp and transfer remaining milk into jars and store in the refrigerator for up to 5 days.
Happy cooking!
Madison