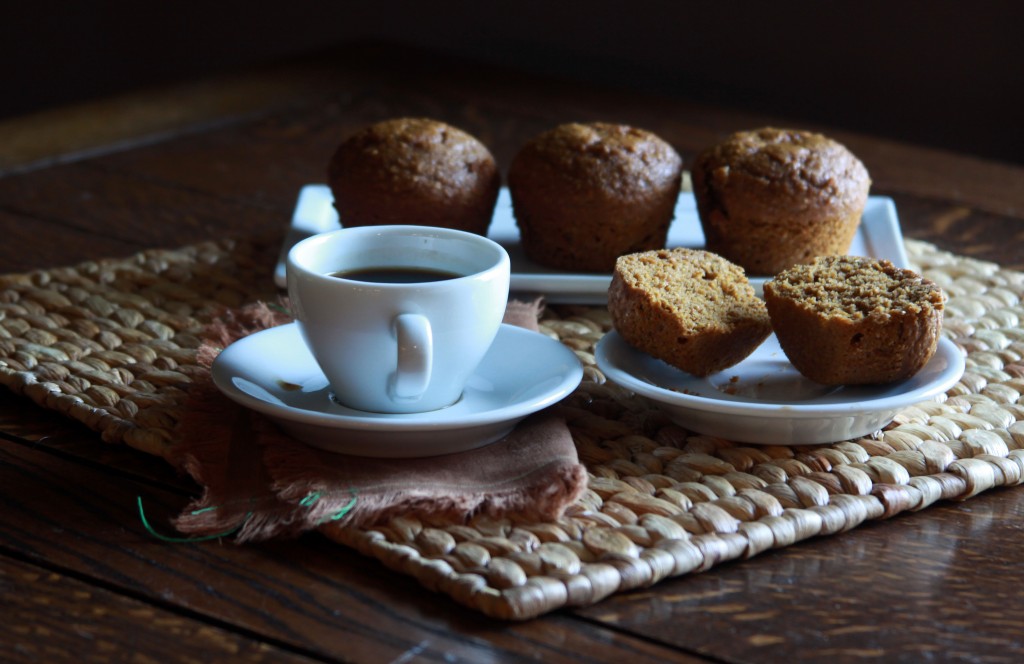 A few weeks back I baked up a batch of gingerbread muffins that I was sure were going to be delicious, healthy and perfect for the holidays. The muffins looked beautiful, as evidenced by these pictures, but the texture was off. The molasses gave these healthy muffins all too much chew, in part because I used a bit of applesauce in place of the oil, and in part because of the molasses, I believe.
Things have been pretty busy in my kitchen lately. In addition to my muffin failure, I also put together a successful Friends-Giving 2012. Joe and I invited a group of friends over for a little pre-Thanksgiving dinner, complete with all the traditional dishes. Instead of baking a full turkey, I decided to go the fuss-free way with a turkey breast roulade filled with sausage stuffing and paired it with homemade cranberry sauce, my mom's famous salad and fresh green beans. Our friends supplied the rolls, potatoes and pie. Photos to come!
But for now I'm just checking in, sans recipe, letting you know that things will be a little bit sleepy around here in honor of Thanksgiving. As a food blogger, I feel a bit guilty about not bombarding you with a thousand recipes for turkey and cranberry sauce and pumpkin pie, but I have a feeling you all already know what you're going to bring. Am I right?
Happy (short) work week, everyone!