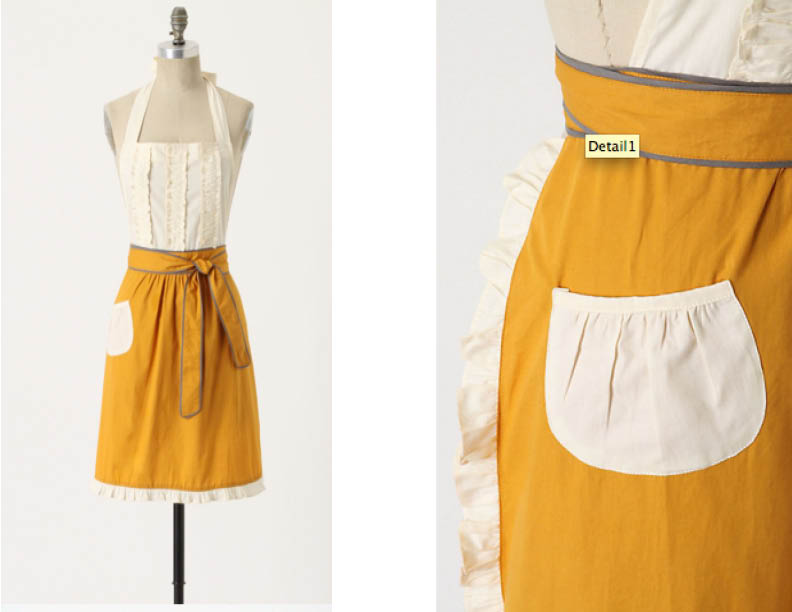 Because it's Friday, and because I love Anthropologie, let's do a little giveaway, shall we?
I have a serious love of all things Anthropologie, especially the items that are in no way necessary, like pretty little plates, fancy pajamas and apron's that look like dresses. But the practical part of my brain usually wins when it comes to purchasing such items. Do I really need an apron or pajamas that are pretty enough to wear out in public? Not really. But it sure would be fun to have.
So today I'm giving away this beautiful "Tea-And-Crumpets Apron" to one lucky Espresso and Cream reader! To enter, leave a comment below telling me what you're looking forward to baking this fall. 
The giveaway will be open from Friday, October 19th at 10 a.m. until Sunday, October 21 at 10 p.m. I'll name the winner on Monday morning!
Have a great weekend, everyone!
Madison