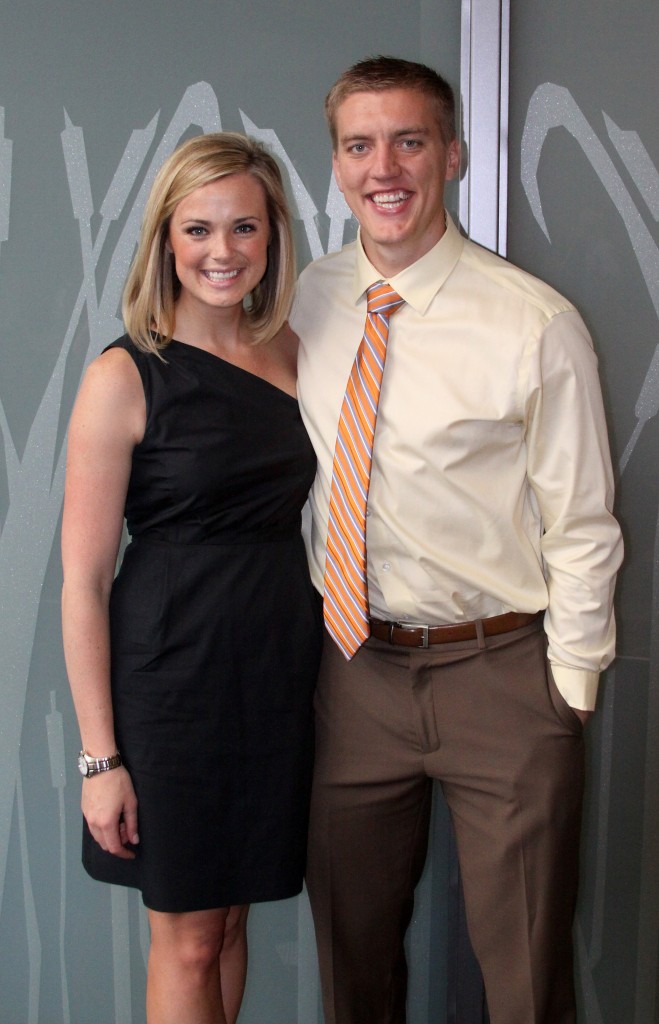 I don't know about you, but now that we're nearing the halfway point of the year I've been feeling the need to re-commit myself to my "No Fat Talk" pledge for 2012. Over the past couple months, I've found myself mumbling unkind words about my body or myself under my breath. Or letting a "Do my thighs look huge in this?" to Joe here and there. It may not seem like a big deal, but I want to stop these little words and thoughts in their track, to re-gain the ground that may be slipping ever so slightly while I become less diligent.
A couple months ago, I started reading a book that has been slowly transforming the way I think about my body, self image, and all that goes with it. I took a long hard look at my "fat talk" and realized that at the core of those words was a deep insecurity about myself that was allowing those thoughts to thrive. I had heard great things about Beth Moore's So Long Insecurity and had done several of her Bible studies in the past. I'm about half way through the book, and I can't say enough great things about the words of encouragement and wisdom shared by Beth. If you're looking for an extra dose of encouragement, I would strongly suggest picking this book up. I've been keeping track of the pearls of wisdom I read, and I wanted to share a few of them as an encouragement to you today.
-Madison
Dynamic creatures that we are, we are ever changing and ever spiraling up – or down. Please don't misunderstand. God forbid that we live life in a vicious cycle of gaining ground and losing it. I've learned some lessons in the last decades, and I hope to heaven I don't ever have to relearn them. However, I've never arrived at a place where injury or uncertainty no longer issues an invitation to some pretty serious self-doubt even when I make the tough decision not to bite the bait. I still get thrown for a loop more easily that I would like and find myself in a temporary but painful setback of insecurity – one that affects me too chronically to deny that something is broken somewhere. I tend to respond with a classic case of devastation. "I know better than this," I chide. "I can't believe I've fallen for this again. My head knows good and well that this doesn't define me. Why can't I get that message to my heart?"
Listen carefully: the enemy of our souls has more to gain by our setbacks than by our succumbing to an initial assault. The former is infinitely more demoralizing. Far more liable to make us feel hopeless and tempt us to quit. We can rationalize – even truthfully – that an initial assault caught us by surprise. Setbacks, on the other hand, just make us feel weak and stupid: I should have conquered this by now. I happened on a question not long ago that perfectly expresses this mentality: How many times must I prove myself an idiot? 
I hate that I can still be so easily shaken, and somehow I convince myself that if I could just develop a healthy enough psyche, life couldn't touch me. I'd be completely immovable. One thing keeps nagging at me, though. A man with an incomparable heart for God once confessed, "When I felt secure, I said, 'I will not be shaken.' O Lord, when you favored me, you made my mountain stand firm; but when you hid your face, I was dismayed" (Psalm 30: 6-7)
…To be honest, I don't know whether you and I are at a common place right now. I just have a hunch. See if this sounds like something that could erupt from your own pen: I'm sick to death of insecurity. It's been a terrible companion. A very bad friend. It promised to always think of me first and meticulously look out for my best interests. It vowed to stay focused on me and help me not get hurt or forgotten. Instead, insecurity invaded every part of my life, betrayed me, and sold me out more times that I can count. It's time I got healthy enough emotionally to choose my lifelong companions better. This one needs to get dumped. … Thank God, a time comes in a willing life when you're ready to face a Goliath-sized foe all by itself and fight it to the stinking death.
Taken from So Long Insecurity by Beth Moore