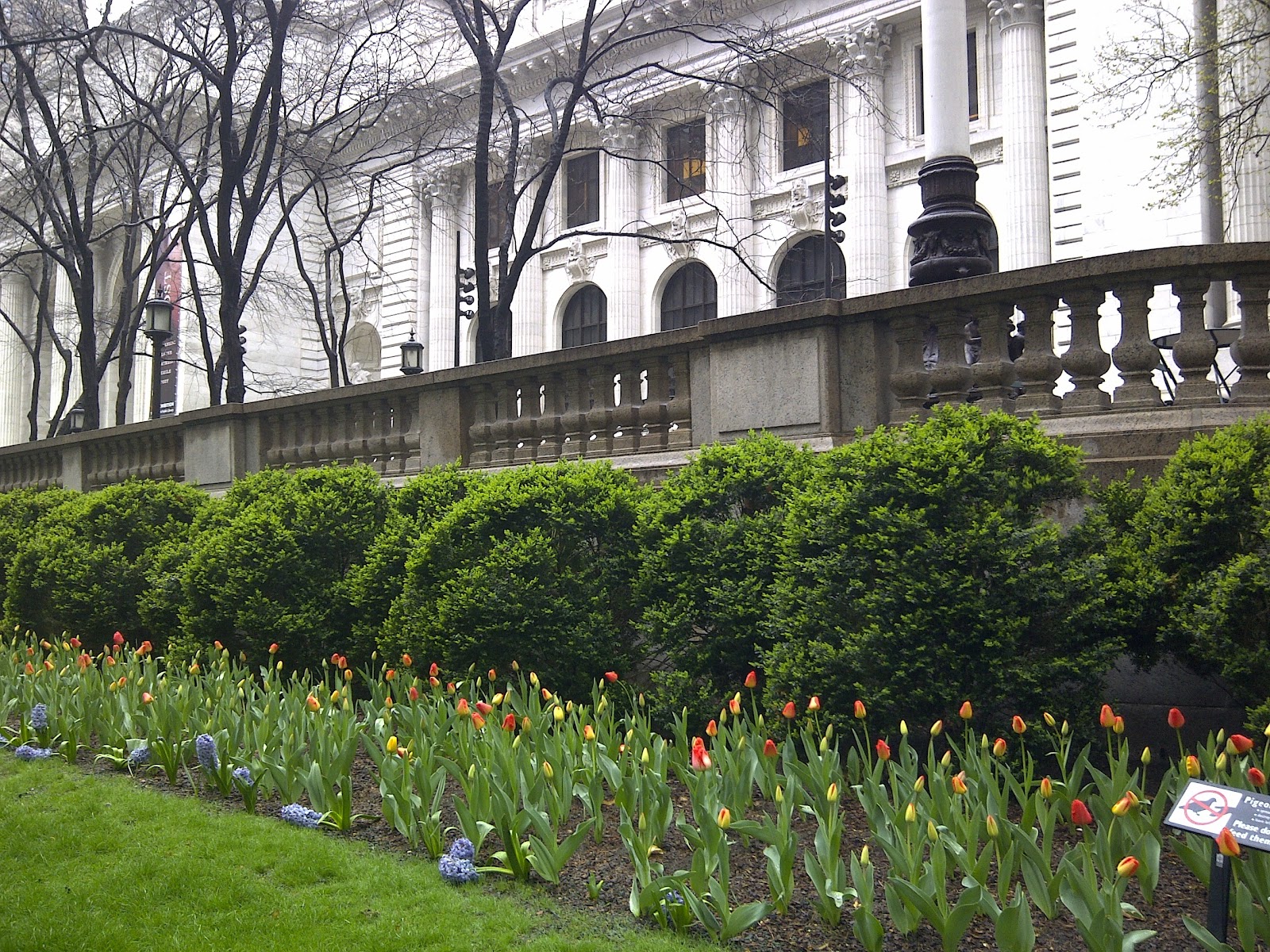 Last week Wednesday I hopped on a plane and headed to New York for five days to attend IACP (International Association of Culinary Professionals). You might remember
last year's trip to Austin
, in which I met the lovely
Dorie Greenspan
, watched thousands of bats fly at night and ate some of the most amazing tacos of my life. This year's trip was entirely different but every bit as fun. Most of my time was spent at the conference, but during my downtime I tried to squeeze in as much fun as possible.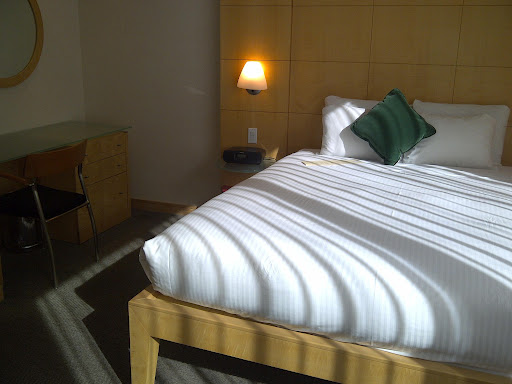 The first night of the stay was spent at The Premier Hotel in Times Square because it was connected to the conference hotel. The subsequent nights were spent at my company's apartment in the city. Having access to a full kitchen and plenty of space was such a blessing since I was there for five days.
During breaks in the conference, I was able to take in a little sight-seeing, and some shopping, too. Living in Iowa means we don't have much access to anything other than the standard lineup of stores and a handful of boutique shops. On my list of places to go: Zara, Cole Haan and H&M.
A pit-stop was also made at Crumbs to drool over their cupcakes. But something about having the calorie count posted on each cupcake made me think twice. I love being informed about what I'm putting in my body, but sometimes a girl just wants a treat without the guilt. I really wasn't feeling cupcakes that afternoon so I walked away empty-handed.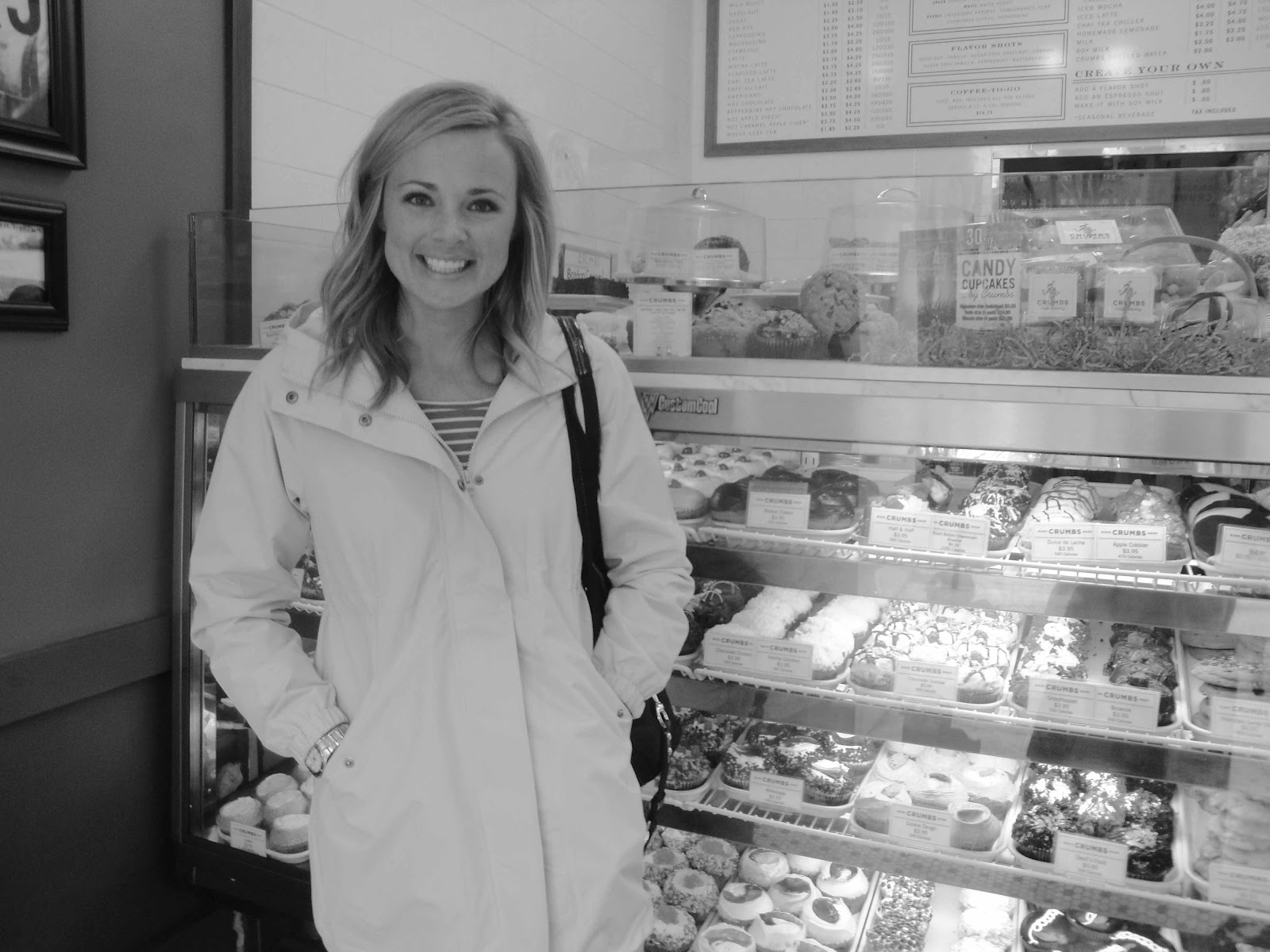 Getting caught in the rain calls for making pictures black and white. Try and tell me you don't do the same thing…
Everyone I talked to about my trip said a visit to Eataly, Mario Batali's Italian food emporium, was a must-see. I can totally see why, since it was absolutely massive, packed with everything food-related you could think of. Housewares, cookbooks, coffee, restaurants, you name it.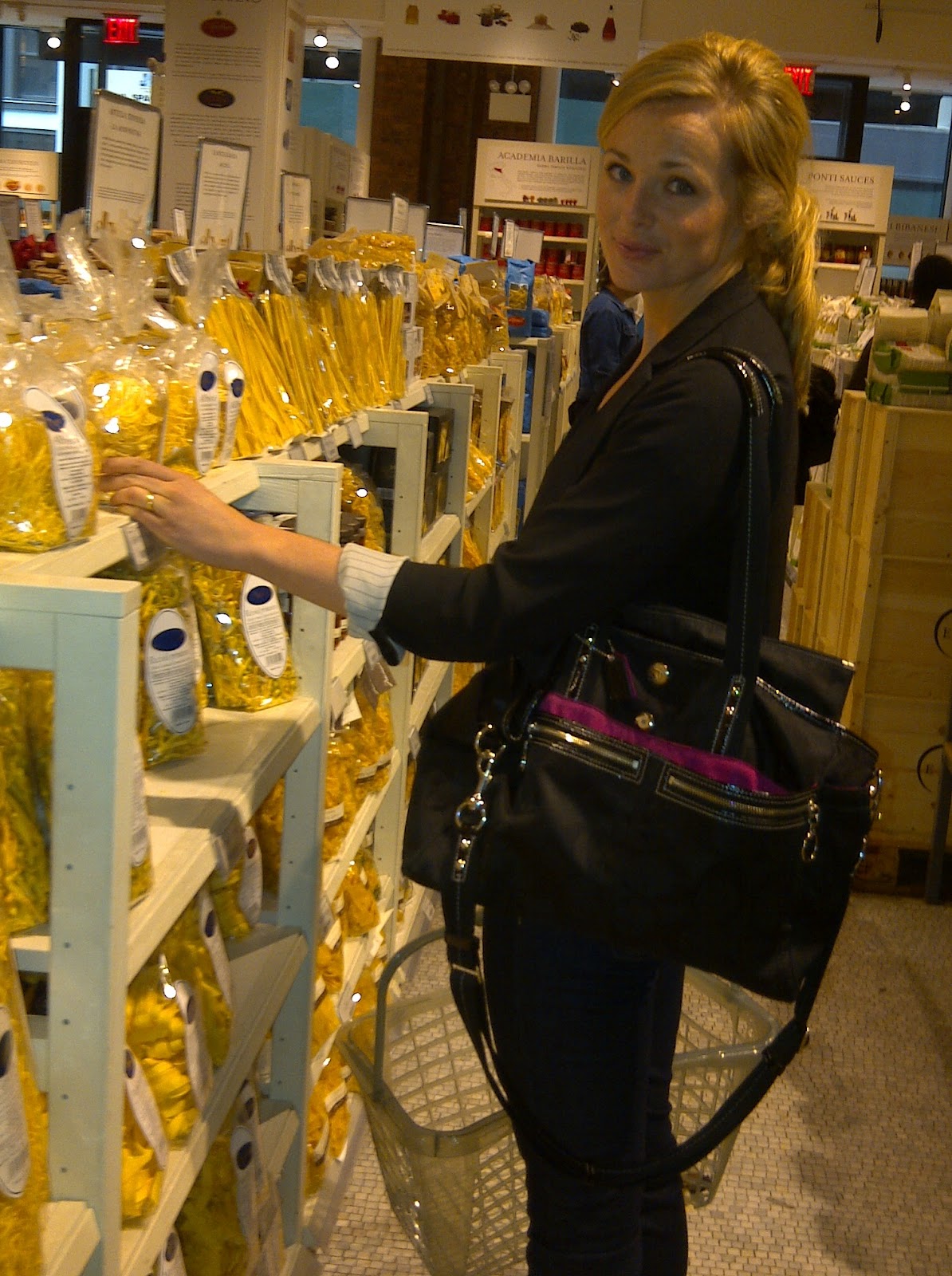 Checking out the killer pasta section at Eataly. I snagged a bag because I knew I would never be able to find pasta like it at home. They had spaghetti that was literally two feet long! 
The beer section was equally impressive. Since the hubs loves beer, I brought a bottle back with me. A bottle that I'm a bit ashamed to admit I spent $8 on (for a single bottle). Insane? Yes. Delicious? You better believe it. 
A few other observations:
*I had the opportunity to have dinner with
Amanda
,
Justine
and
Tara
. Each one of them is as beautiful and wonderful in person as you might imagine from reading their blogs.
*The ladies behind
Three Many Cooks
are just plain amazing. If you're not already reading their blog, go and do so now!
*Catherine of the blog
Weelicious
is stunning and seriously looks like she could be 18, despite having two children and a very successful website. Sometimes life isn't fair. 🙂
I love visiting NYC but I'm always so happy to return home. There's just something about fresh air, grass and my little family that makes coming back to Iowa so sweet. 
Madison