Today's No Fat Talk Tuesday post is from the lovely Alaina who blogs over at The Jogging Concierge. Although Alaina claims she doesn't really have a way with words, I would beg to disagree. Her story touched me and motivated me to continue to work towards fighting the good fight against fat talk. Thank you, Alaina, for sharing your story and helping others learn to love their bodies! – Madison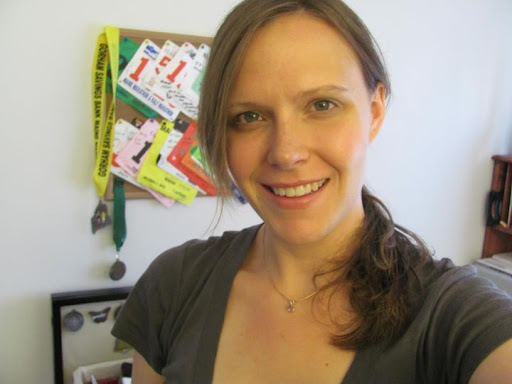 I've never really been the one who was extremely eloquent or articulate with words and such. When I e-mailed Madison about writing for her No Fat Talk Tuesday series, I was so excited when she took me up on the offer. Then I was subsequently anxious. I knew what thoughts went on inside my mind but how could I get them down on paper (or in this case in blog form)? What did "No Fat Talk" really mean to me? I certainly don't call myself fat. But I used to. 
Oh, boy, did I grab every side of my stomach and thighs and curse them for being so flabby and weak. That was pretty much me during some years of high school and college. I dreaded wearing clingy dresses or bathing suits. T-shirts, XXL, and unflattering matronly dresses were the way I rolled. I always told myself that it was just the way I was. There was no getting the body or self esteem that I knew I wanted.
But in 2006, something finally clicked. I was beating myself up over something that I did have complete control over. I didn't deserve the negative thoughts and mental beat-downs that I was giving myself. I deserved delicious, healthy food and workouts that challenged me and pushed me into a territory that I was unfamiliar with: getting stronger. It was obvious that both mentally and physically, I was weak. I let other people bring me down and that brought me down.
I knew at that point that I needed to be the one to make me happy. And it all started with discarding the "fat talk" and giving myself pep talks instead. I turned around my diet, one cookie and soda at a time. I started lacing up my sneakers and running with my then-boyfriend (now husband). Over the last 5 years, my self esteem has skyrocketed. I feel more comfortable in social situations, talking with people that I just met and wearing the prettiest thing that I own: my smile.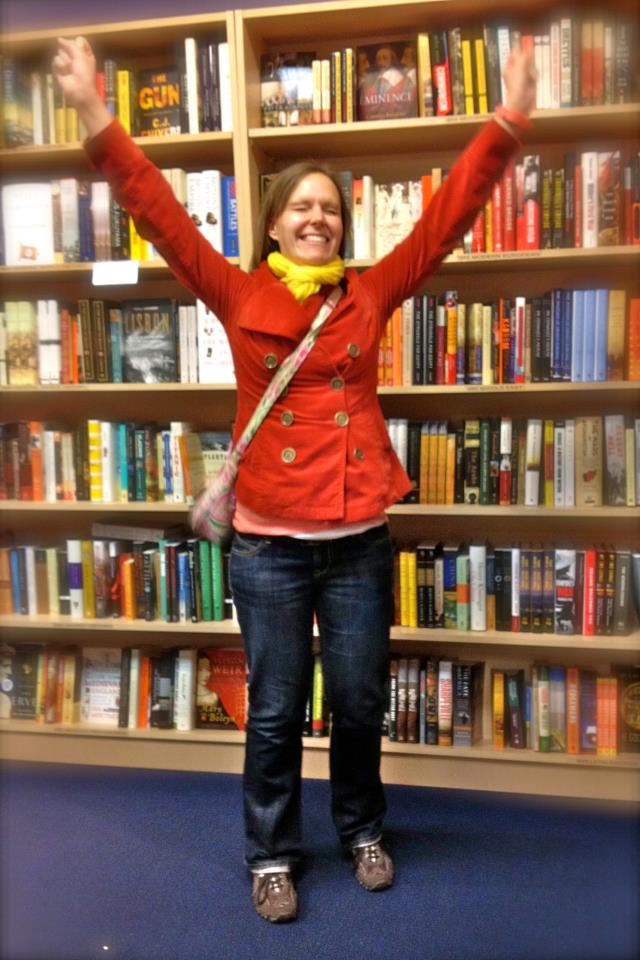 I always thought that I needed someone to tell me to get my life in order. I was so messed up, how could I have possibly done it myself? But uttering the words "you are special, you deserve better" really did wonders to help my self esteem. And it all started with telling myself: "you are not fat."
Now, I'm not going to lie, there are days and times where the "fat" feelings may pop up. The negative thoughts start to creep back up, but instead of cursing my body, I praise it. I praise it for the strength it has given me to run a marathon, 4 half marathons, and countless other races. And I praise my mind for banishing the "fat" thoughts and for giving me the strength to become the person I am today.
If you're interested in sharing your No Fat Talk story, please e-mail me (madisonjanemayberry@gmail.com) for more information. I would love to have you share how you've learned to love your body and help others!