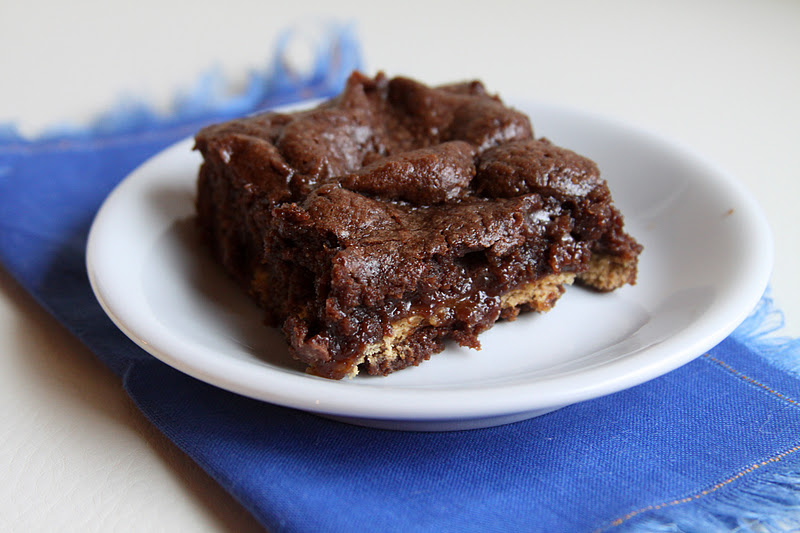 Hey everyone! How was your weekend? Joey and I have really been enjoying spending weekends at home lately after spending what felt like every weekend on the go during the months of September through December. I'm not going to lie, we felt completely overwhelmed and exhausted after the Christmas season. For that reason, January has been amazing. 
In other news, I must have been really loving the February issue of Better Homes and Gardens because the last two recipes I've made have been from said issue. It probably has something to do with the fact that it's packed with gooey chocolate recipes, including these Inside-Out S'Mores Brownies.
While I was editing these photos, Joey said to me, "Those look good in photos. But no matter how good they look in photos, they are a million times better in your mouth." I take that as high praise, seeing that my husband is more of a fan of salty snacks than sweet desserts.
I, on the other hand, think I need to get these babies out of the house and in the hands of my work colleagues before I demolish them myself. If you're planning on making them yourself, I would highly recommend inviting friends over to share them with!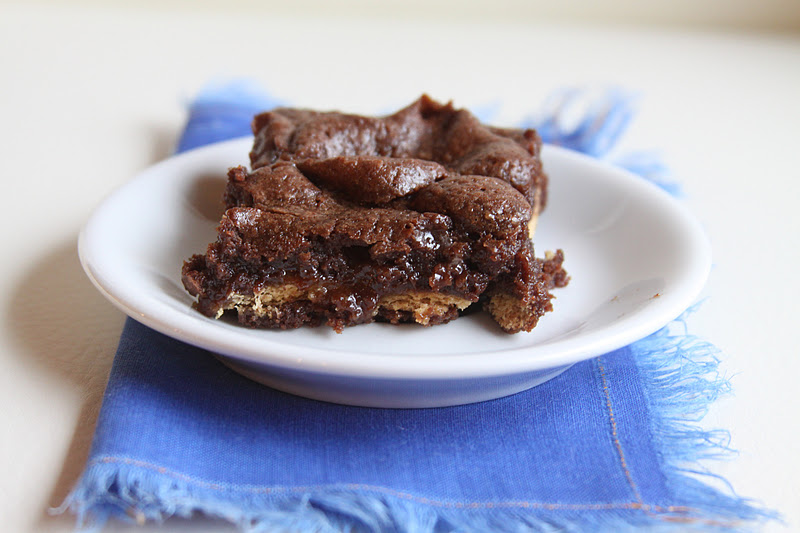 Inside-Out S'Mores Brownies
Recipe from Better Homes and Gardens, February 2012
Ingredients
*1/2 cup butter
*2 oz. unsweetened chocolate
*1 cup sugar
*2 large eggs
*1 tsp. vanilla
*3/4 cup all-purpose flour
*9 honey graham cracker squares
*1 cup tiny marshmallows
Instructions
*Preheat oven to 350°F. Line an 8x8x2-inch baking pan with aluminum foil or parchment paper. Spray with nonstick cooking spray. Set aside.
*In a medium saucepan, melt butter and chocolate. Remove from heat and add in the eggs, sugar and vanilla. Beat in the flour until just combined.
*Spread half the batter in the prepared pan. Top with graham crackers (divide as necessary to evenly top batter). Sprinkle marshmallows on the graham crackers, but do not let them touch the sides of the pan. Carefully spread the remaining batter on the marshmallows and graham crackers, covering them completely.
*Bake for 25 to 27 minutes or until set. Cool completely on a wire rack. Cut into bars. Makes 15 brownies
Happy Baking!
Madison