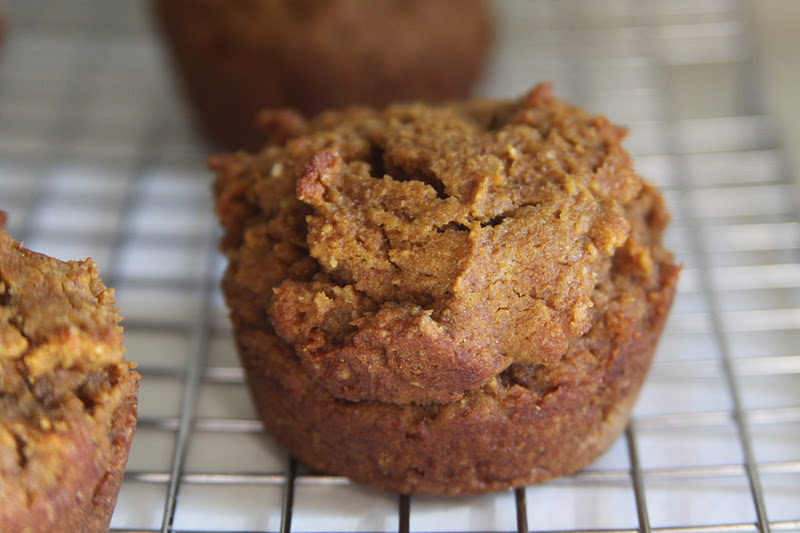 First of all, thank you SO much for your kind responses to my infinity scarf post! I am trilled that so many of your are interested in making one yourself. If I could share the pattern I used, I would. Unfortunately, I didn't follow a pattern as much as I just experimented until I found something that worked. I'm thinking of putting together a video tutorial in the upcoming weeks for any of you who would like to give it a try at home!
Although gluten-free baking and cooking scares me, I'm determined to do more of it. Partly because I know a lot of Espresso and Cream readers are going or have gone gluten-free and in another part because my cousin is starting a quinoa business! The company is called Feed Adam and will be launched in the upcoming months.
Since I'll be doing a big of recipe development for the company, I've been cooking with their products (quinoa flour, quinoa pasta, and regular quinoa), and have been super pleased with the results. I've been swapping quinoa flour for regular flour in a lot of recipes and been using the quinoa pasta in place of whole wheat pasta in our favorite dishes.
A few weeks back I saw an already gluten-free recipe from Lisa over at
With Style & Grace
. She is an amazing blogger with style by the buckets and amazing gluten-free recipes. She posted a recipe for gluten-free pumpkin pistachio bread a while back and I couldn't wait to try it. I adapted the recipe slightly, adding a bit more spice and turning them into muffins instead of a quick bread loaf.
If you are looking for a sweeter than sweet muffin that is more along the cupcake line, these are not your baked good. But, if you are looking for a pleasantly sweet and satisfyingly spice-filled muffin that would go well on a breakfast buffet or holiday dinner table, then these may be just the fit.
Gluten-Free Pumpkin Muffins
Ingredients
*1 1/2 cups quinoa flour (or other gluten-free flour of choice)
*1 teaspoon baking soda
*1/2 teaspoon baking powder
*2 teaspoons ground cinnamon
*1/4 teaspoon nutmeg
*1/8 teaspoon ground ginger
*1/2 teaspoon salt
*1 cup canned pumpkin puree
*1/2 cup olive oil
*1 cup sugar
*2 large eggs
*1/2 teaspoon vanilla extract
Instructions
*Preheat oven to 350°F. Lightly grease muffin cups. Set aside. In a small bowl, combine flour, baking soda, baking powder, cinnamon, nutmeg, ginger and salt.
*In a large bowl beat together pumpkin, olive oil, sugar, eggs and vanilla.
*Add dry ingredients to wet ingredients and stir until combined. Fill muffin cups 2/3 full with batter. Bake for 12 to 15 minutes or until muffins are lightly golden brown and a toothpick inserted in the center comes out clean.
*Cool on a wire rack. Store leftovers in a zip top bag or container with a lid.
Happy Baking!
Madison