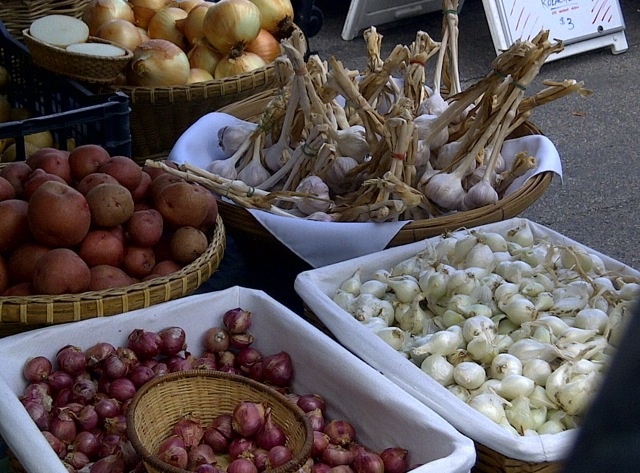 I get quite a few e-mails from readers of Espresso and Cream each week. Some of them are recipe questions, comments and the like, but far and away the most popular e-mail I get is about my career as a food editor. Seems to me that we could all become great friends in real life since many of you share my passion for cooking food and writing about it. Since I get so many e-mails about how to become an editor or break into the publishing industry, I thought I would dedicate a couple posts to the topic.
Although I've worked in food-focused publishing for close to three years now, I can in no way claim to know everything about the food world. However, I can share my personal experiences on the topic, how I got to where I am, what to study in college and what I look for when seeking out new freelance writers. Whew, that sounds like a mouthful, doesn't it? Let's get to it…
My journey in food started in a rather unorthodox way. Although I knew I wanted to write about food in some capacity, I had no idea how to get to that point or what to study. So I found myself as a junior in college majoring in journalism and public relations while minoring in Spanish. My school did offer a magazine journalism specialization, but I opted for the public relations route because I read a lot about there being more opportunities for employment in public relations.
During my junior year of college, a friend of mine saw a commercial aired by The Rachael Ray Show calling for video submissions from the best home cooks in America to be part of a cooking competition called "Hey, Can You Cook?!" So one Saturday afternoon in September we rented some video equipment from the university and filmed a video of me cooking a blueberry-veggie pasta dish. I had no expectations of ever hearing back from the show, so I was shocked when I was called by producers a few weeks later. You can watch more about my experience here, but I eventually went on to win the four-week competition.
The show's airing came at a nice time, as I started looking for internships in the months following. I was blessed to land an internship with Meredith Corporation as a food edit intern with Better Homes and Gardens magazine. After spending the summer at BHG, I stayed on as a part-time intern throughout the school year, working on as many food-related university projects as possible, such as campus magazines, local food publications, etc. Those experiences helped to boost my portfolio with plenty of glossy food pages and build culinary credibility. I'll never forget the first time I saw my name in Better Homes and Gardens. To say I was thrilled would be an understatement.
When I graduated, much like now, the economy was in a terrible place and full time jobs in publishing were scarce (something that is still true today). Since Meredith didn't have any full time positions open, I opted to stay on as a part time/temporary employee, much like a freelancer but with more set hours, working both in publishing as well as doing some on-camera food work when it became available.
The end goal during this time was always to land a full-time position. But being able to gain valuable experience in the field I wanted to work in while I searched was invaluable. Eventually, I was notified about an open food editor job in another division at my company that had potential to be a good fit. I immediately began the application and interview process and was over the moon when I was told I got the job.
This post is already getting extremely long, so I've decided to break it up into two parts. Although I majored in journalism and public relations, there are some things I would have done differently looking back. I want to be able to address that, and answer any questions you have. So if you have questions, shoot them my way or leave a comment below this post and I'll include them in part 2!
madison