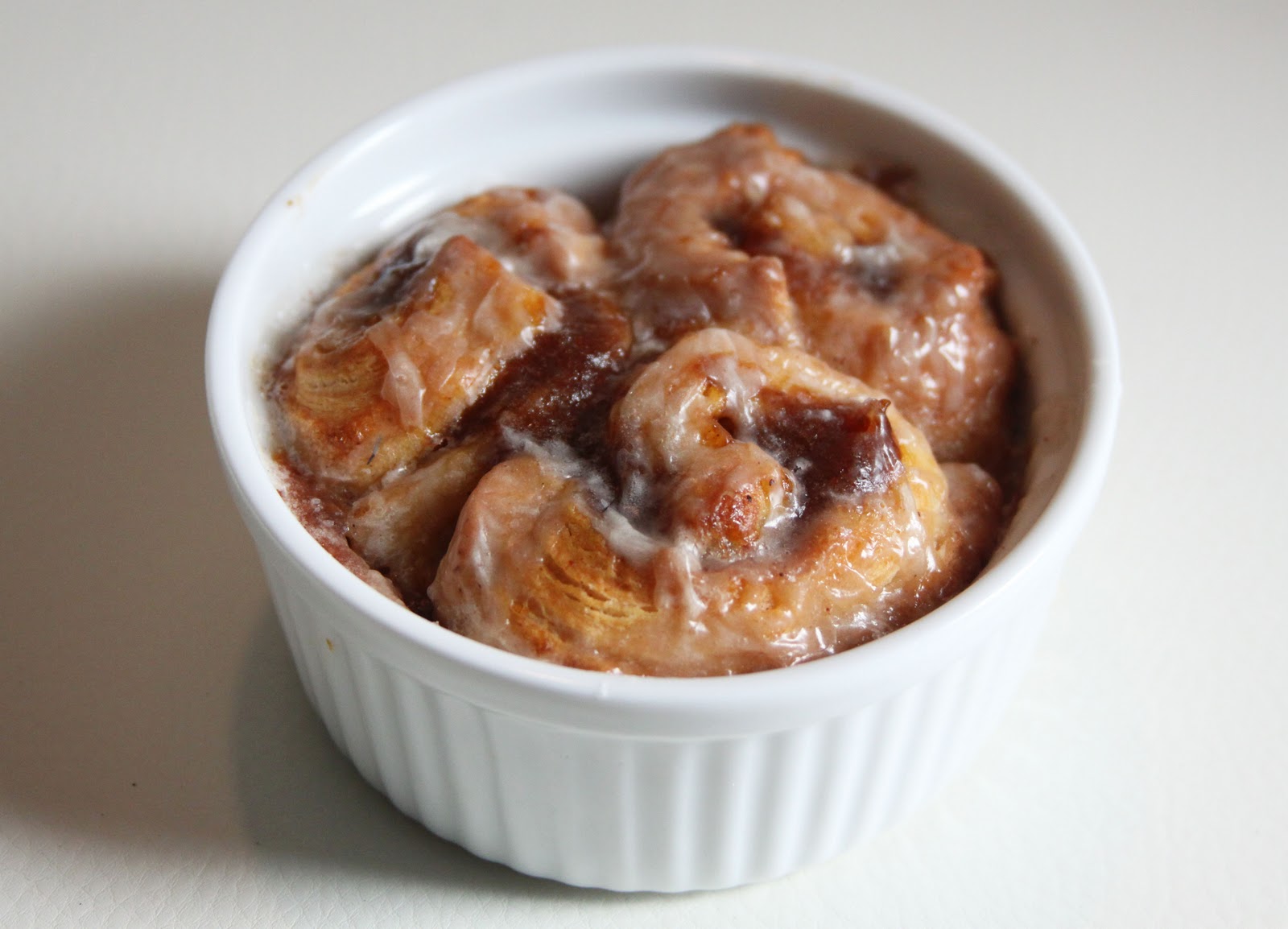 Good news! I baked you cinnamon rolls, pumpkin ones in fact. I couldn't imagine a better way to start your weekend, or any day of the week for that matter, than with a warm ramekin oozing with dough and pumpkin and spices.
But let me fill you in on a little secret. I hate cooking with yeast. I mean I wish I was a master of all things dough-based, but yeast and I have a bit of a tortured relationship. So I went all Sandra Lee on you and did a little semi-homemade job on a can of Pillsbury Grands Biscuits.
Although I typically discourage the buying and using of things like pre-made biscuits, these things get me every time. They have the flaky layers deal down, that's for sure. So on those mornings when you just want a fruit smoothie and your hubby is sick of eating cereal or oatmeal for breakfast, these are the perfect solution. They're super easy to put together and reheat really well.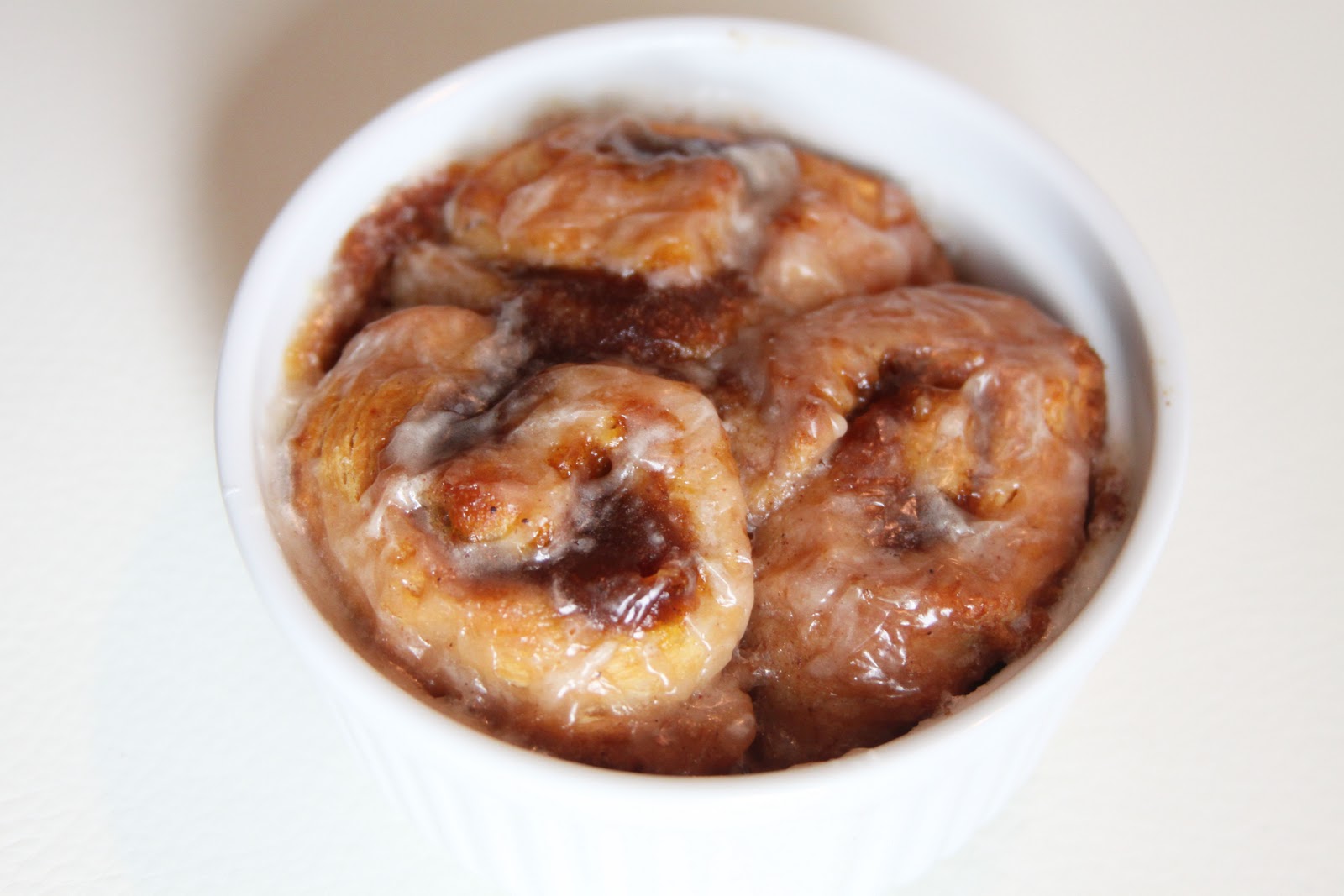 Semi-Homemade Pumpkin Cinnamon Roll Cups
Ingredients
*1 can refrigerated Pillsbury Grands Flaky Layers Biscuits (8 count)
*1 cup brown sugar
*1/2 teaspoon pumpkin pie spice or ground cinnamon
*1/3 cup pumpkin butter (I used purchased but you could also use my Healthy Pumpkin Butter recipe)
*1 3/4 cups powdered sugar
*1 tablespoon freshly squeezed orange juice
*3 to 4 tablespoons milk
*1/4 teaspoon ground cinnamon
Instructions
*Preheat oven to 375°F. Grease five oven-going small ramekins (mine are 4-inches in diameter) with nonstick cooking spray or five jumbo muffin cups. Set aside.
*Roll each biscuit into a five-inch long rope between your hands. Flatten each rope so it forms a rectangle (roughly 5 inches long by 2 or 3 inches wide).
*In a shallow dish, combine the brown sugar and pumpkin pie spice. Dip both sides of each biscuit rectangle into the sugar mixture to coat.
*Spread a small spoonful of pumpkin butter into the center of each biscuit rectangle and spread, making sure to leave a border around the edges. Roll up the biscuits lengthwise and pinch the ends to seal. Cut each rectangle into two slices. Repeat with remaining rectangles.
*Place three cut pieces into each of the ramekins or muffin cups. Bake for 20 to 25 minutes, or until the cinnamon rolls and browned and puffy.
*Cool slightly. Meanwhile, combine the powdered sugar, orange juice, milk and cinnamon. Stir to combine. Drizzle over the warm cinnamon rolls and serve immediately. Or, cover and reheat in the microwave when ready to eat.
Happy Baking!
Madison