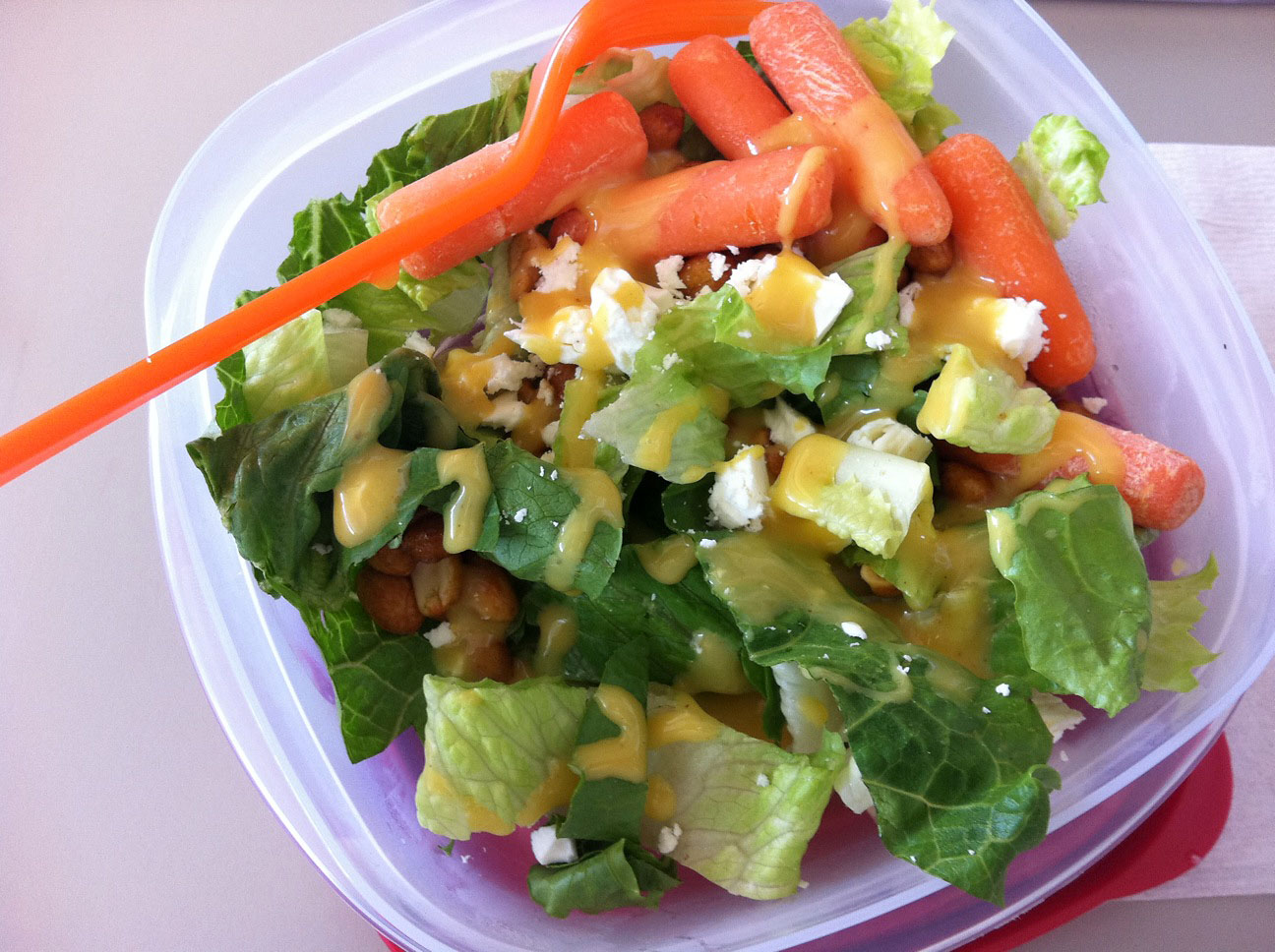 It's been a while since I posted a daily food log. Now that I'm back at work and settled into real life again, I figured it was high time I shared.
Breakfast
*2 slices whole wheat toast spread with 1 tablespoon natural peanut butter each and 1/2 sliced banana
*Almond milk latte
Mid-morning snack
*Vitamin Water Zero 
*Taste panel day at work so I sampled a few small bites of a few different recipes.
Lunch
*2 cups chopped Romaine lettuce
*2 tablespoons honey-roasted peanuts
*1 oz. crumbled feta cheese
*6 baby carrots
*2 tablespoons light honey mustard dressing
*Fage 2% Greek Yogurt with Strawberry
*1/3 cup Banana Nut Cheerios
Snack
*24 oz. water
*1 medium pear
Dinner
*Parmesan-Roasted Asparagus (recipe coming your way tomorrow)
*Sliced, roasted sweet potato with ketchup
*Boca Vegan Veggie Burger
Dessert
*A small slice of pie leftover from our wedding 🙂
Question of the day: What new food discoveries have you made lately? Anything I absolutely need to add into the weekly food rotation?