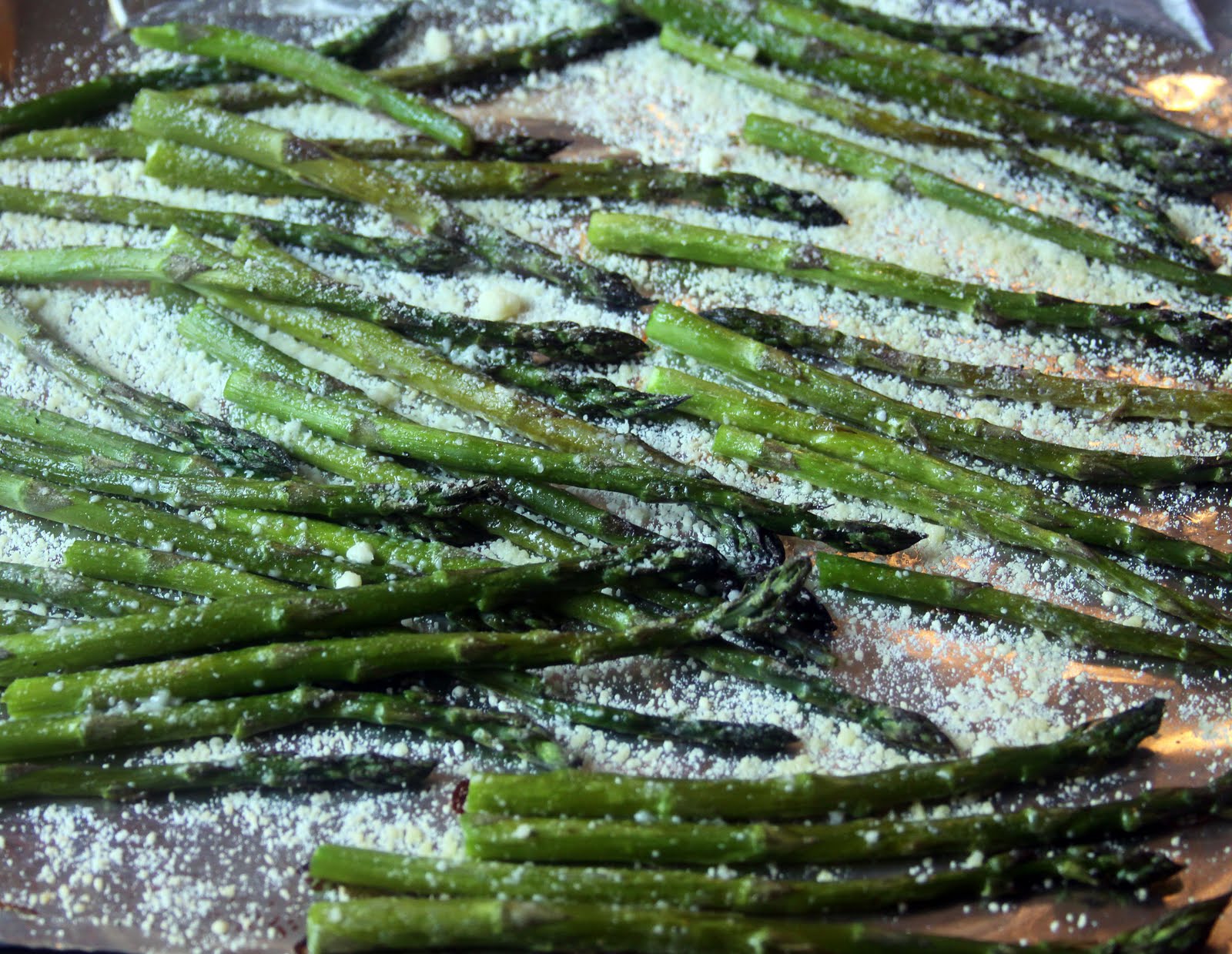 It's been hot in this part of the country lately. We're talking majorly hot for Iowa, and pretty humid, too. But that hasn't stopped me from firing up the oven and roasting some asparagus. Thank goodness for air conditioning.
Summer or winter, it doesn't really matter to me. Roasting is an absolute necessity in my everyday cooking, mainly because it's easy and requires very little hands-on time. But you already know how much I love roasting, don't you?
I make this asparagus quite frequently. Last fall when Joey and I visited our aunt, uncle and cousins in Wisconsin, I made this asparagus to go with dinner. The four kiddos we were feeding were all under the age of 11 and this asparagus was a major hit! If I remember correctly, there were even requests for seconds. Now that's a sign of a good recipe if I've ever seen one.
Parmesan Roasted Asparagus
Ingredients
*1 bunch asparagus with the ends trimmed
*1/2 tablespoon olive oil
*1 clove garlic, minced
*Salt and black pepper 
*1/4 cup grated Parmesan cheese
Instructions
*Preheat oven to 400°F. Line a baking pan with foil. Line asparagus on baking sheet.
*In a small bowl, combine the olive oil and garlic. Drizzle over the asparagus in the baking pan. Toss to coat. Sprinkle with salt and black pepper.
*Bake in the oven for 15 to 20 minutes, depending on how thick your asparagus is. During the last two minutes of baking, sprinkle Parmesan cheese atop asparagus and bake for the remaining two minutes.
Happy Cooking!
Madison