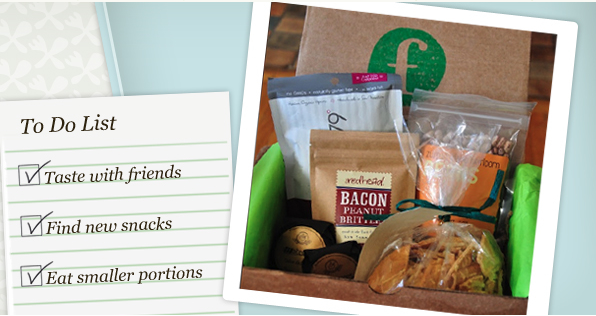 Because it's Monday.
And because I have never before been more thankful for the amazing readers of Espresso and Cream.
And because I can't get enough of all the tasty treats there are out there to try….
I'm giving away three Foodzie Tasting Boxes
! Last month, as part of the Foodbuzz Featured Publisher program, I had the opportunity to get a
Foodzie
box sent to me to sample. Honestly, I think it was one of the funnest things that happened to me that week. Maybe that sounds strange, but the box was filled with all sorts of unique and tasty samples of different food products I wouldn't normally have gotten the chance to try had I not received the box. In my box, there were a couple packets of fancy sea salts, caramel-filled sandwich cookies, iced tea packets, and a whole bunch of other yummy goodies I scarfed down within the week. 
Foodzie offers a bunch of different products that make great gifts, from small snack-type items like crackers and artisan cheese to unique chocolates and mouth-watering candies. Personally, I've got my eye on the membership that sends you a tasting box every month for a year. 🙂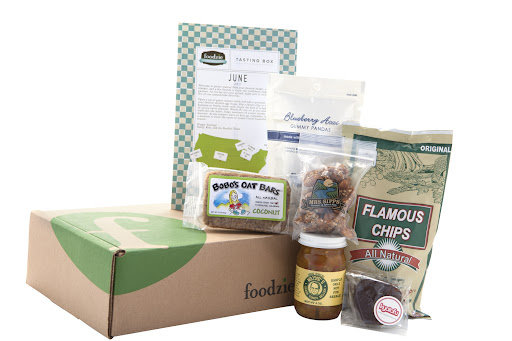 Now, it's your turn! To enter, leave a comment below telling me your favorite summer breakfast by Wednesday, June 29, at 10 p.m. If you're anything like me, you pick a favorite breakfast and stick with it throughout the warm months. Last summer I ate a bowl of Greek yogurt with frozen mixed berries, cereal and peanut butter every. single. day. This summer, it's been all about the thick, creamy smoothies with a piece of peanut butter toast. 
Winners will be announced on Thursday!