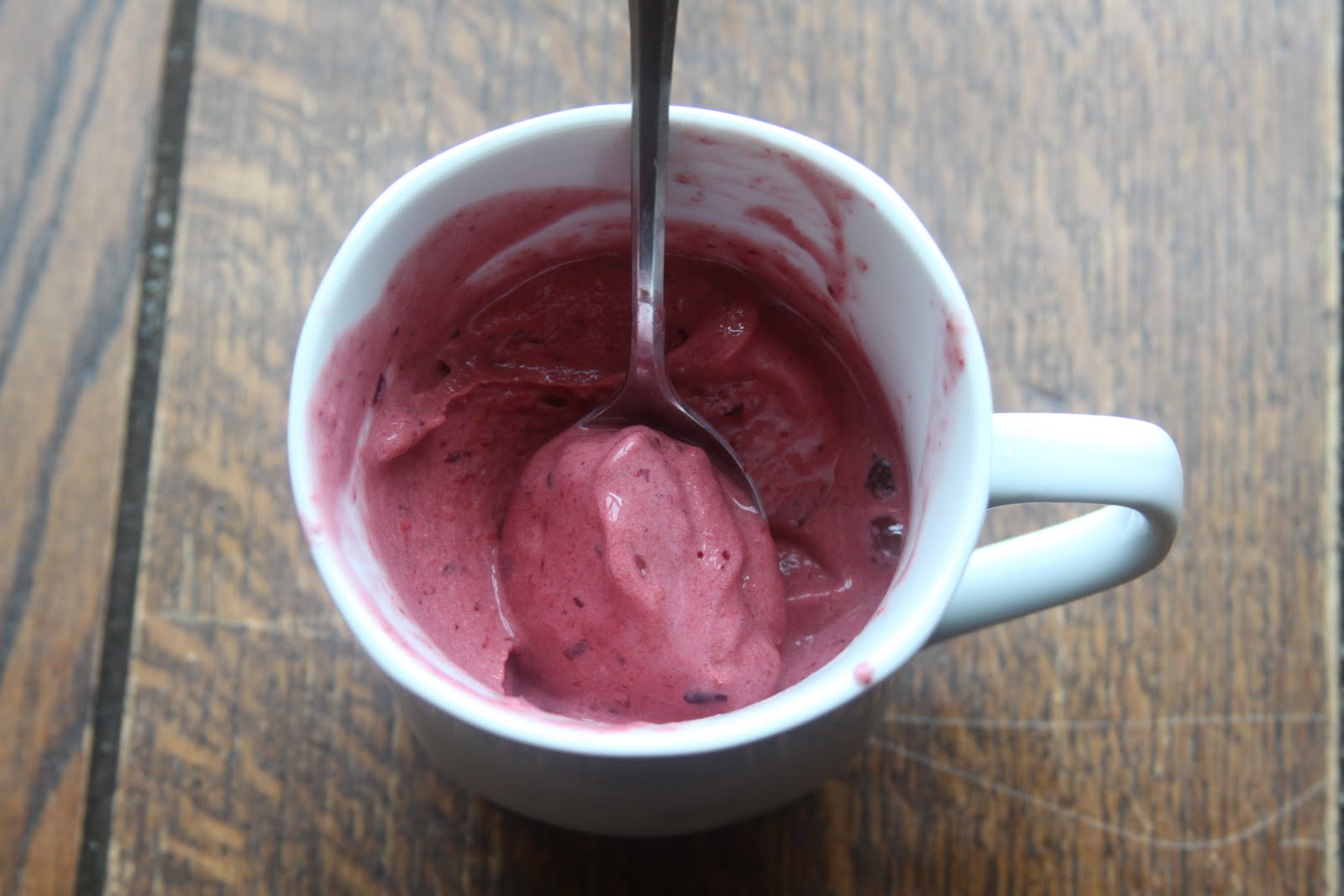 Write this down.
Are you ready for it?
If you don't currently own a food processor, put it down at the top of your list of kitchen items you absolutely need. I promise, it will be the best investment you make for your kitchen, and maybe your health, too.
You see, I love ice cream. And if I didn't have a food processor that enabled me to make healthy, fruit-based soft-serve at home, I would probably eat a lot more of the regular stuff. I'm an absolute sucker for soft, creamy, frozen desserts, and although I'm pretty good at making thick smoothies in the morning, using a food processor and barely any additional liquid makes for a homemade soft serve ice cream that's eerily similar to the real deal.
Berry-Cherry Soft Serve
Ingredients
*1/2 cup frozen raspberries
*1/2 cup frozen dark sweet cherries
*2 to 3 tablespoons almond milk or other type of milk
*1 tablespoon reduced-sugar chocolate milk powder
*2 tablespoons Greek yogurt (optional)
Instructions
*Combine all ingredients in the bowl of a food processor. Blend until smooth and creamy, about 2 minutes, scraping down the sides of the bowl as necessary. Add extra milk, if needed.
Happy cooking!
Madison