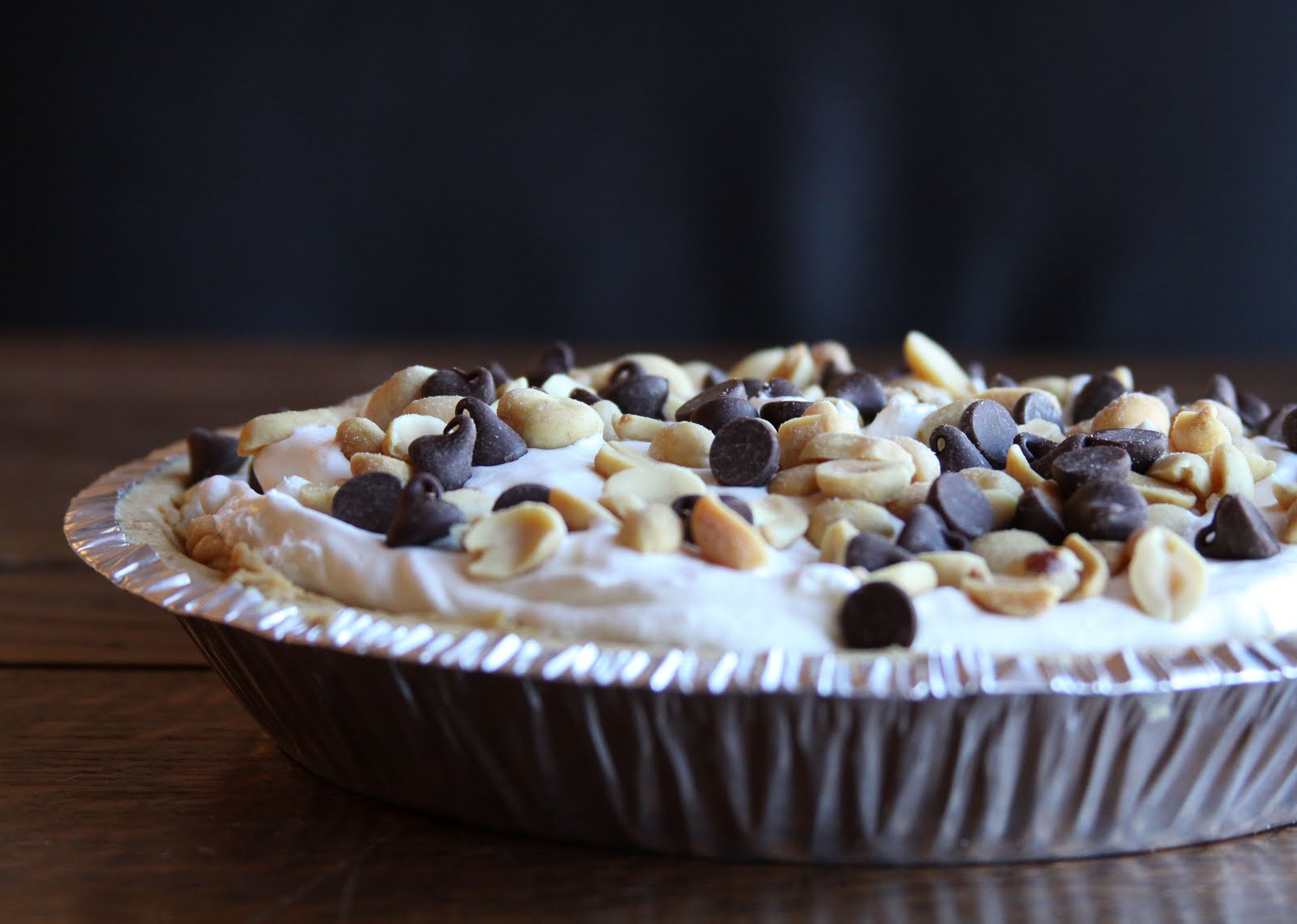 First off, Happy Royal Wedding Day! If you're anything like me, you'll be drinking coffee by the gallon to stay awake. I'm also going to my second wedding dress fitting over lunch, which makes this day filled with wedded excitement!
On the food front, I can't tell you how many times I read a recipe on one of my many favorite blogs and am absolutely inspired to make said recipe. However, I rarely ever end up doing so, mainly because I figure if it's already out there for the internet to see, then why blog about it again?
But some recipes are just too good, and fun, not to share. Take this pie, for example. It's called Funky Monkey Pie. Could that name be any more fun? And if you're a vegan like Mama Pea, this pie will make you especially happy. Now that I think about it, this might be the first vegan recipe on Espresso and Cream. But don't for one second think you have to be a vegan to enjoy this pie. No, this recipe is for all.
Maybe I should let you know this pie has a secret weapon in the peanut butter filling. Or maybe the tofu will scare you away. I guess if it does that means more pie for me. Which, frankly, I'm okay with.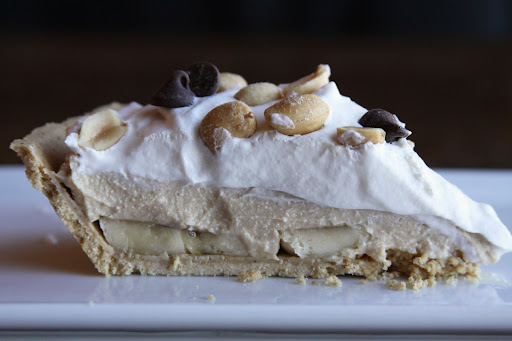 Ingredients
*1 pre-made graham cracker pie crust
*1 large banana, sliced
*1 (12-ounce) package silken tofu
*2/3 cup natural peanut butter
*2/3 cup powdered sugar
*1 teaspoon vanilla extract
*2 tablespoons non-dairy milk
*1 cup whipped topping
*Chopped peanuts and chocolate chips (optional)
Instructions
*Layer the banana slices in the graham cracker crust. 
*In a food processor, blend together the tofu, peanut butter, powdered sugar, vanilla extract and milk until smooth, scraping down the sides of bowl as necessary.
*Spoon mixture into pie crust. Top with whipped topping and sprinkle with chopped peanuts and chocolate chips, if desired.
Happy Baking!
Madison