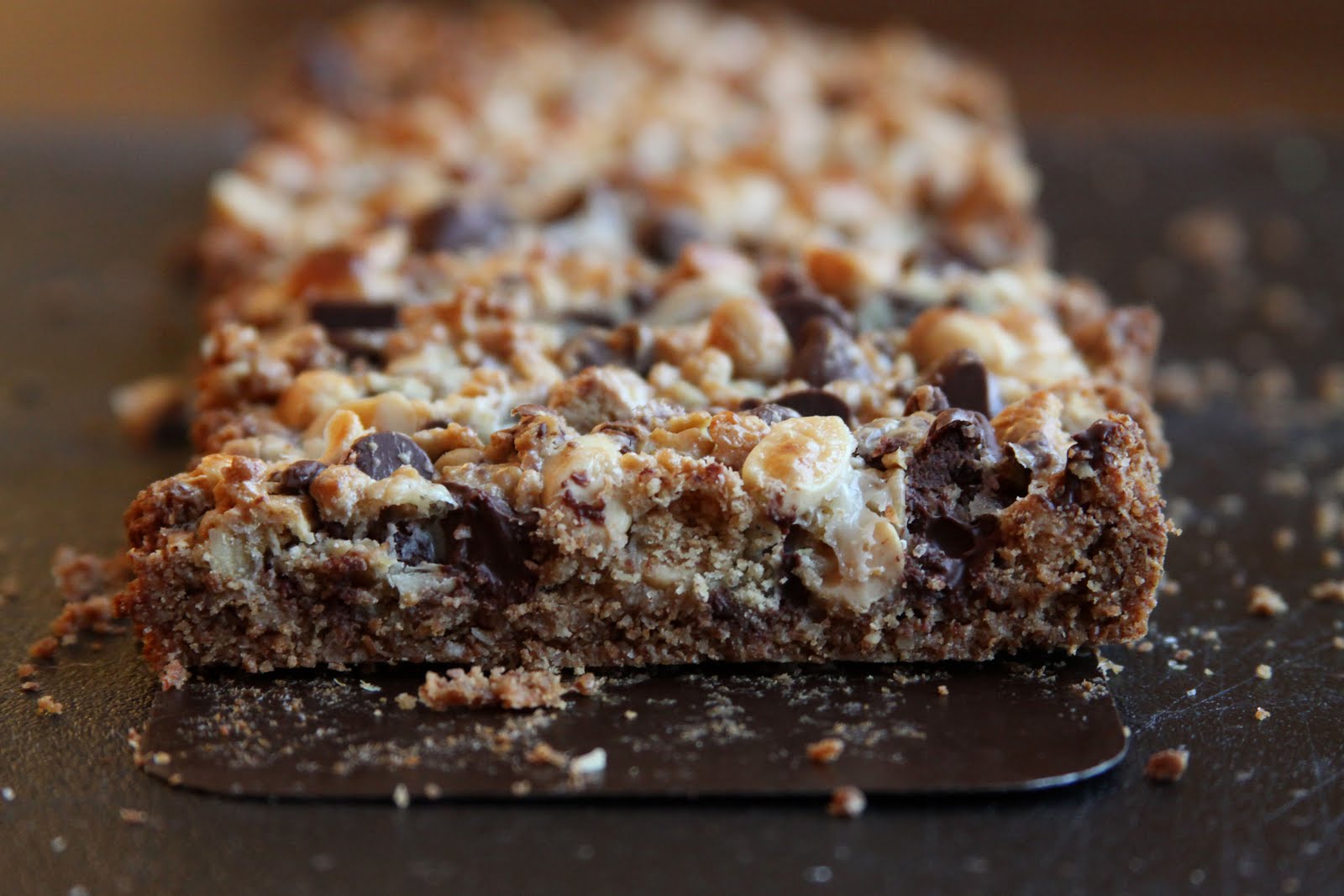 Layer bars like these come in many forms. The only real components necessary to make them are a cookie or graham cracker crust, a mixed ingredient filling full of different flavors and textures and a topping of sweetened condensed milk to bind it all together. Typically, they are sweet to the max. And, in my opinion, lacking depth and diversity in flavor. Unless, of course, we are talking about these bars.
I would like to say they are a stroke of carefully planned out genius. However, they are more a product of photo shoot leftovers than anything else. Instead of graham crackers for the crust, we're talking a crust made with crushed Cracklin' Oat Bran (my childhood favorite cereal).
And inside?
Salty peanuts to break up the sweetness of two types of chocolate with crunchy granola thrown in for good measure.
The best part of it all is how easy they are. And tempting, too. The day after making these bars I whisked them off to work to avoid the temptation of eating the whole pan. Proceed with caution.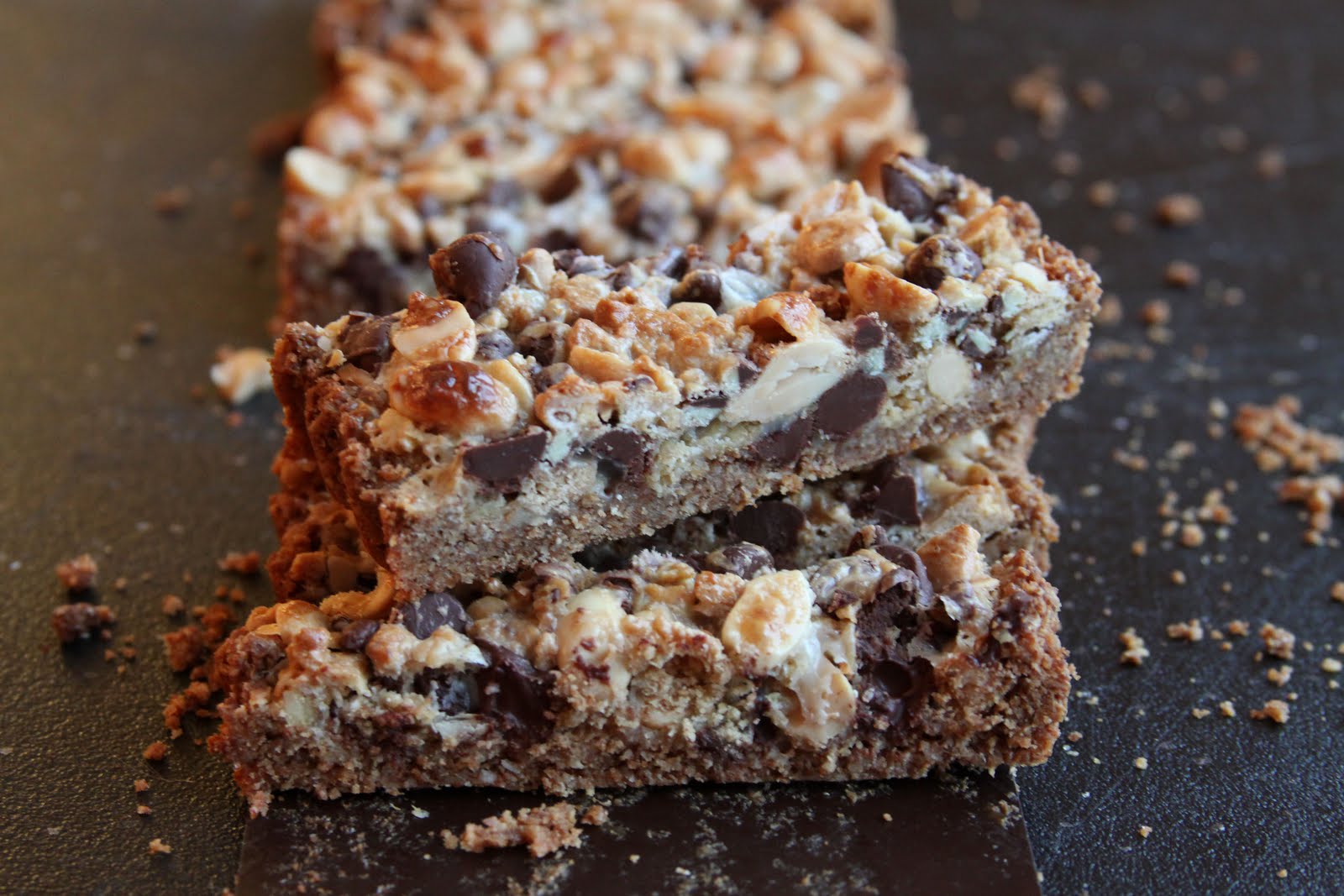 Cereal Layer Bars
Ingredients
Crust
*1 2/3 cups Kellogg's Cracklin' Oat Bran Cereal, crushed into a fine meal
*1 tablespoon sugar
*4 tabespoons butter, melted
Filling
*1/3 cup salted roasted peanuts, chopped
*1/3 cup mint chocolate pieces
*1/3 cup semi sweet chocolate chips
*1/3 cup Teddy Grahams, crushed into coarse pieces
*1/3 cup Honey Bunches of Oats Just Bunches cereal or other type of granola cereal
*7 ounces sweetened condensed milk (1/2 a regular-sized can)
Instructions
*Preheat oven to 350°F. In a large bowl, combine the crushed Cracklin' Oat Bran cereal, sugar and butter. Stir until evenly combined. Press mixture into a 13 3/4 x 4 1/2 x 1 rectangular tart pan (I purchased mine here but I am guessing it would also work to use an 8×8-inch baking pan.), paying attention to pressing mixture up the sides.
*Bake crust for 8 minutes. Remove from heat and cool slightly.
*Meanwhile, combine the peanuts, mint chocolate pieces, chocolate chips, crushed Teddy Grahams and cereal. Pour mixture into the crust and spread evenly. Drizzle with sweetened condensed milk. Bake for 20 minutes or until golden brown around the edges and slightly bubbly. Remove and cool for at least an hour before serving.
Happy Baking!
Madison