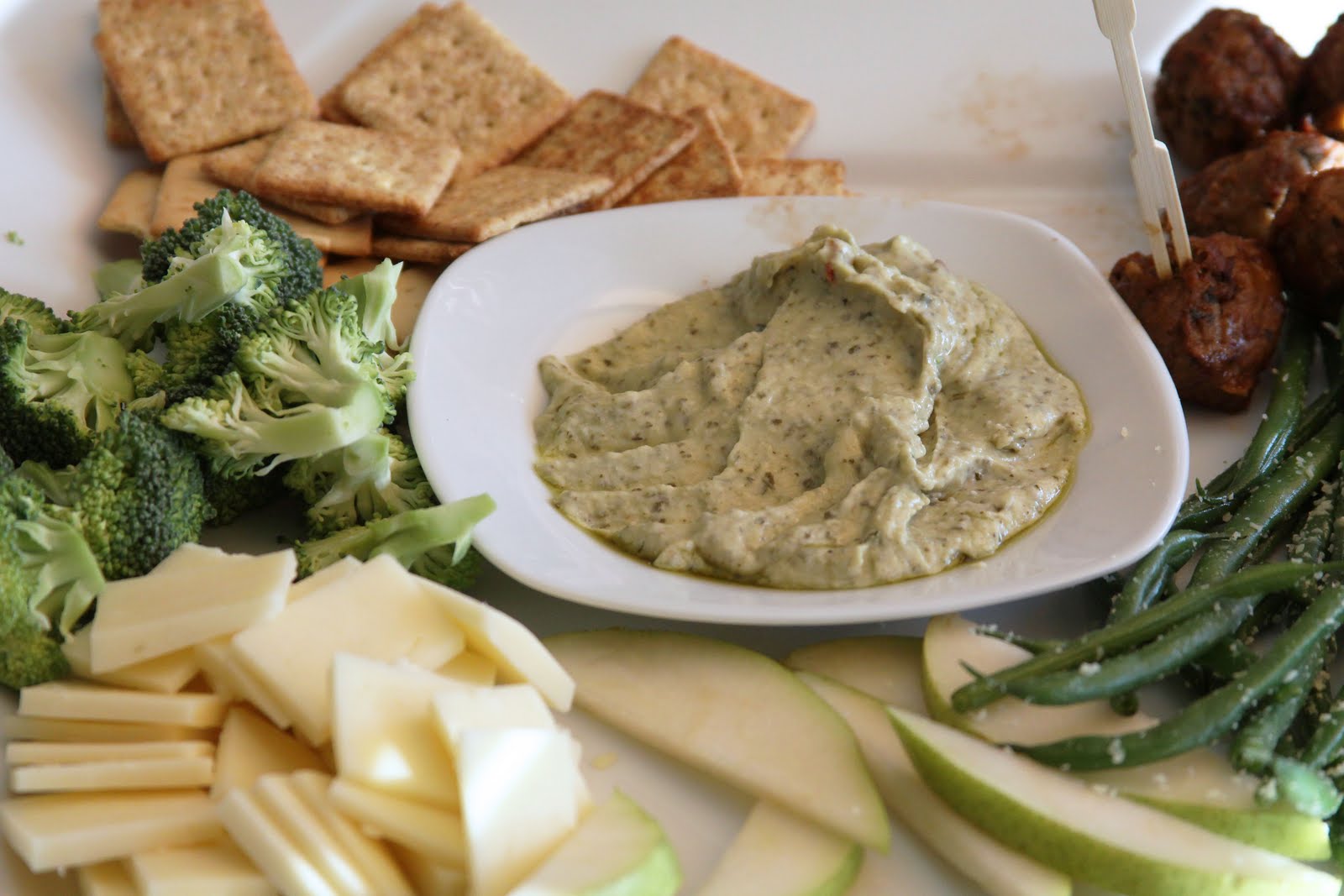 For a while now, Joey and I have been in search of a 'family tradition' to start as we march closer to July 9th. Growing up, my family never really had a Sunday night food tradition but a lot of my friend's families did. Popcorn and M&Ms for dinner, make your own meal, Sunday night pizza dinner, you get the picture.
Tonight Joey and I finally stumbled upon a soon-to-be tradition that feels right for us! We're calling it Party Platter Sunday. Exciting, I know. 🙂
Tonight's party platter was courtesy of a trip to Trader Joe's this afternoon. It included:
-Sun Dried Tomato, Basil and Provolone Chicken Meatballs (for him)
-Steamed green beans with grated Parmesan cheese
-Sliced pears
-Sharp white cheddar cheese
-Raw broccoli
-Multi-grain crackers
-Trader Joe's White Bean and Basil Hummus (amazing!)
Eating this way was so much fun! And the mix-and-match style took the pressure off me to come up with something orchestrated and cohesive. I can imagine in the future it would also be a great way to empty out the fridge and pantry.
As our wedding gets closer, I get even more excited to start more traditions like this. Do any of your have Sunday night traditions?
Happy Monday, everyone!


Madison