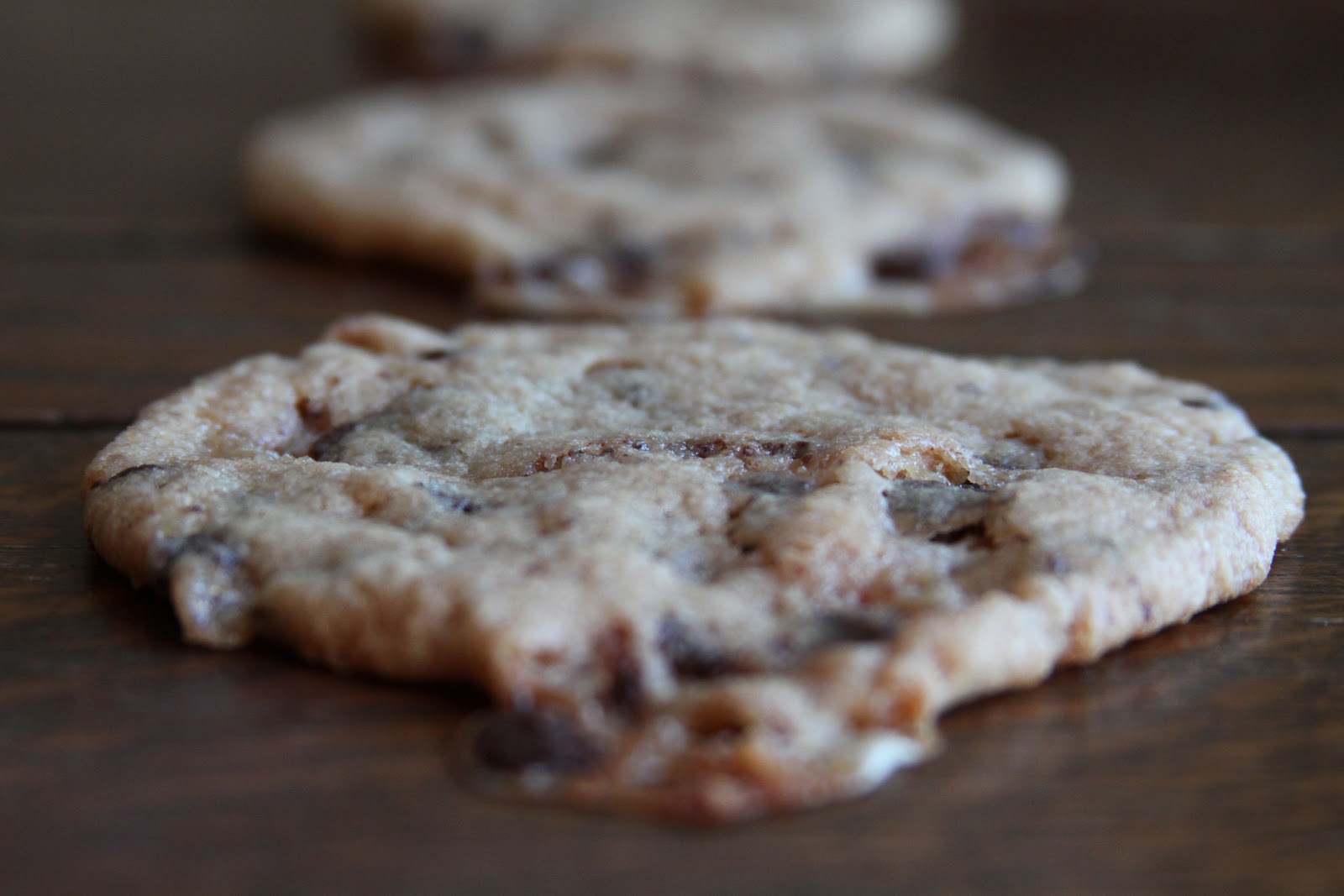 I'm thinking of turning Monday mornings into a time for weekly wedding updates. Everyone okay with that? Mmmkay good.
What's become very evident to me over the past week and a few days is that I'm a very decisive bride. One who doesn't dilly-dally over decisions in the least bit. And since Joey and I didn't want a long engagement, it works out well.
Decisions Made:
*Date: July 9!
*Ceremony and reception locations: Check!
*Dress and veil: Check and Check!
In other news, I made you some cookies. Ugly ones at that. But just because they are ugly doesn't mean they don't taste amazingly delicious and deserve to be given a chance. Seriously, these cookies are pure deliciousness. They're chewy, thin and crispy around the edges with a slight caramel wafer appeal. And for anyone who loves mint chocolate chip ice cream, these will pull at your heart-strings like none other.
Mint Hot Chocolate Cookies
Adapted from Martha Stewart Living, December 2010 
(Printable Recipe)
Ingredients
*2 1/2 cups whole wheat pastry flour or all-purpose flour
*1/3 cup mint-flavored hot chocolate powder
*3/4 tsp. baking powder
*1/2 tsp. salt
*2 sticks butter, softened
*1 cup sugar
*1 large egg
*1 tsp. vanilla extract
*1 cup chopped peppermint patties
Instructions
*Preheat oven to 350°F. Line two baking sheets with parchment paper. Set aside. 
*Whisk together flour, hot chocolate powder, baking powder and salt.
*With an electric mixer, beat together the butter and sugar until fluffy, about 1 to 2 minutes. Add in the egg and vanilla extract and beat until well combined. Slowly add in the flour mixture, beating until just combined, followed by the peppermint patties.
*Form dough into 1-inch circles. Place on baking sheets and flatten slightly with the palm of your hand. Bake 9 minutes per batch. Cool for 5 minutes on baking sheet before transfering to wire rack to cool completely.
Happy Baking!
Madison