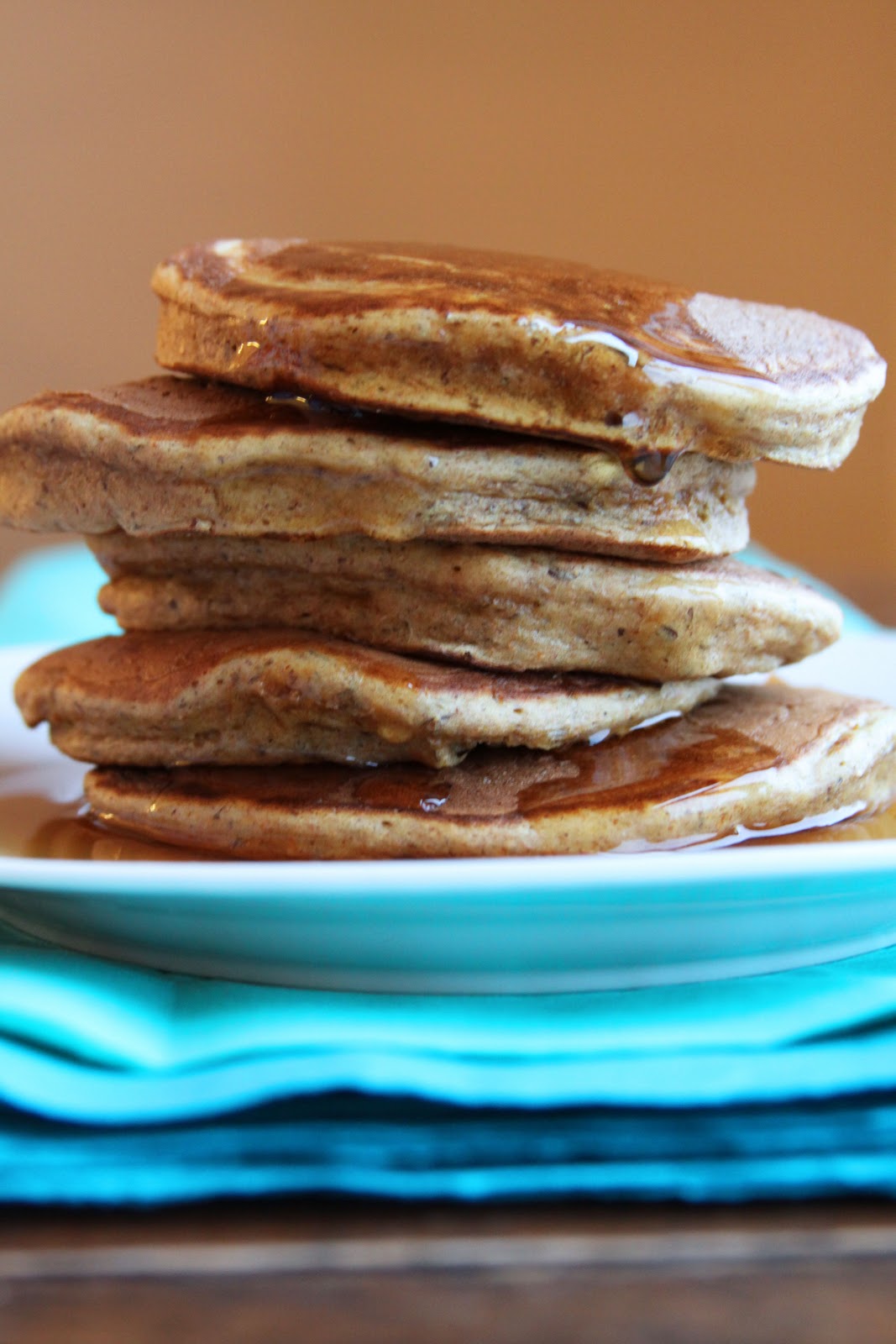 I've had a bit of a crazy week at work. It seems as if everyone is working extra hard, making the final push until Christmas. Paired with a company Christmas party and a couple coffee dates, the closest I've gotten to making dinner for myself has been opening up a yogurt container.
But even on those days when I don't have time to cook dinner, I find time to make a killer breakfast. It's always been my favorite meal of the day, and I find myself pulling out my cookbooks at 6 a.m. much more than 6 p.m. Totally normal behavior, right?!
So even though I've been eating some pretty dull dinners, breakfast has been fabulous. And yes, I realize my site already has three other pancake recipes, but I just can't get enough of them! If you're a fluffy hot cake lover, these babies will be right up your alley. Before I made these Peanut Flour Pancakes, I thought the only way to get fluffy pancakes was to use all-purpose flour. But as you can see, I was so very wrong.
If you've never cooked with peanut flour, here's the low-down. It's made from ground peanuts, as the name suggests, that have had a portion of the fat removed. The flour is gluten-free and packed with protein, making it great for vegetarians and athletes looking to add a little extra protein to their diets. The peanut flavor is mild and slightly sweet but not overtly peanut-like. Surprisingly, it also gives you incredibly delicious and fluffy pancakes that will brighten even the coldest of days.
Can't find peanut flour? I feel for you! To remedy this, I am giving away two bags of Trader Joe's peanut flour to one lucky reader. To enter the giveaway, leave a comment at the bottom of this post telling me what you're most thankful for this holiday season! The winner will be announced Monday, December 20th.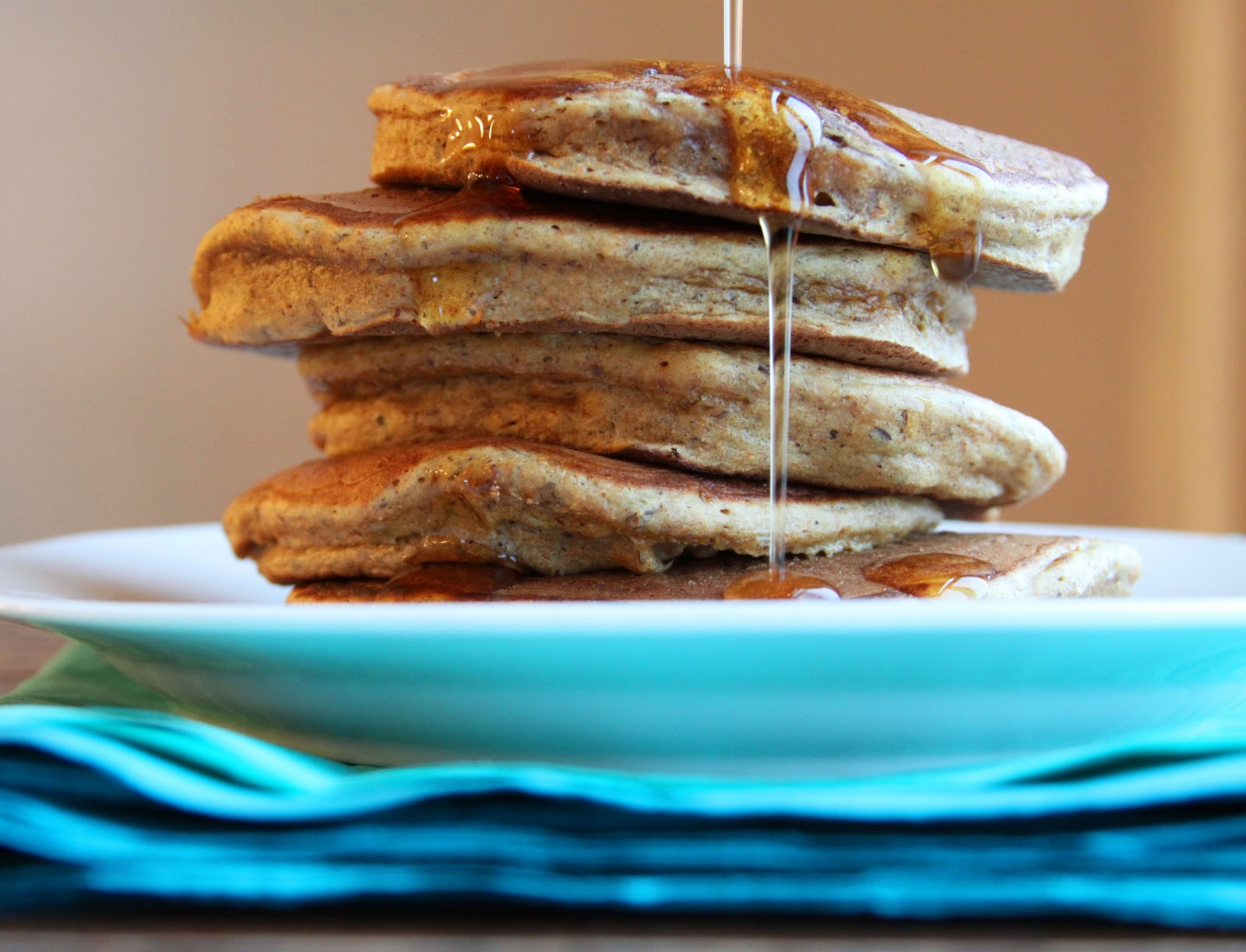 Peanut Flour Pancakes
Ingredients
*3/4 cup peanut flour
*1/2 cup whole wheat flour
*3/4 tsp. baking soda
*1/4 tsp. salt
*1 Tbsp. brown sugar
*1 egg
*1 cup milk
Sugar-free syrup or regular maple syrup
Instructions
*Stir together the peanut flour and whole wheat flour, breaking up any of the lumps. Add in the baking soda and stir until well combined.
*Add in the remaining ingredients and stir until just combined.
*Heat a non-stick skillet over medium heat. Spoon pancake batter by the quarter cup onto hot skillet and cook, 2 to 3 minutes per side.
*Serve with pancake syrup, if desired.
Happy Cooking!
Madison