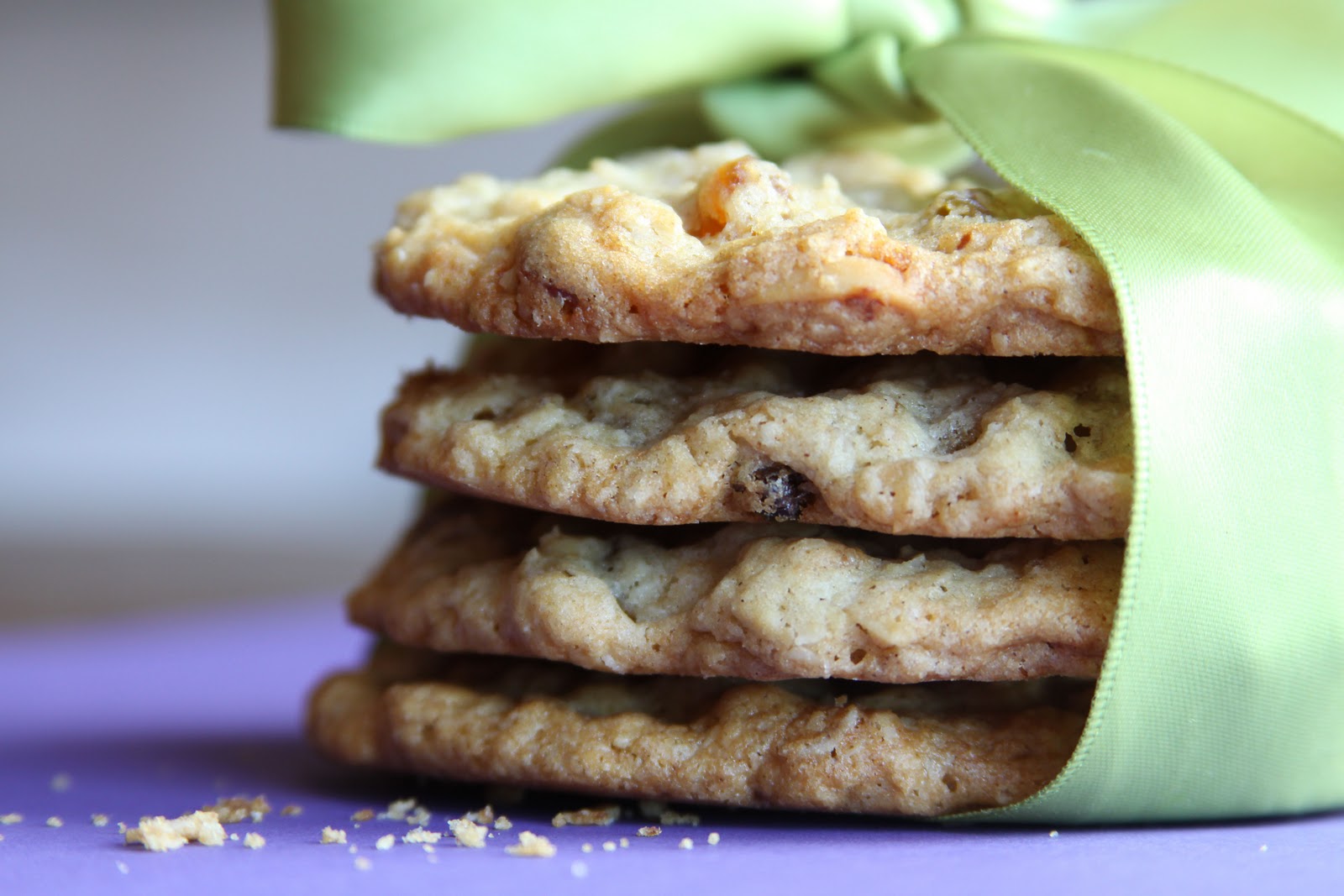 As much as I enjoy a good recipe, I'm just as much a sucker for all things pretty. I'm not overly girly, but give me a piece of lace, a ruffle, floral pattern or cookies tied up in a ribbon and I swoon. 
Fact: When I was a little girl, my mom hardly ever let me out of the house without a giant bow perched atop my head. To this day, I plan to do the very same thing with my own girls. 
So even though I had planned to post this recipe Thursday, or even Friday, the ribbon has me feeling a little impatient and itching to share. That, and the fact that I brought these cookies to work and got some pretty great reviews. They're based off the simple little recipe from the back of the Quaker Oats container – Vanishing Oatmeal Raisin Cookies. 
But instead of the raisins, I substituted the golden variety. And added peanuts in the mix, too, for added crunch and a salty bite that highlights the sweetness of the cookie and raisins. These cookies are exactly how I like them: thin, crispy on the edges and chewy on the inside. And I think you'll like them, too.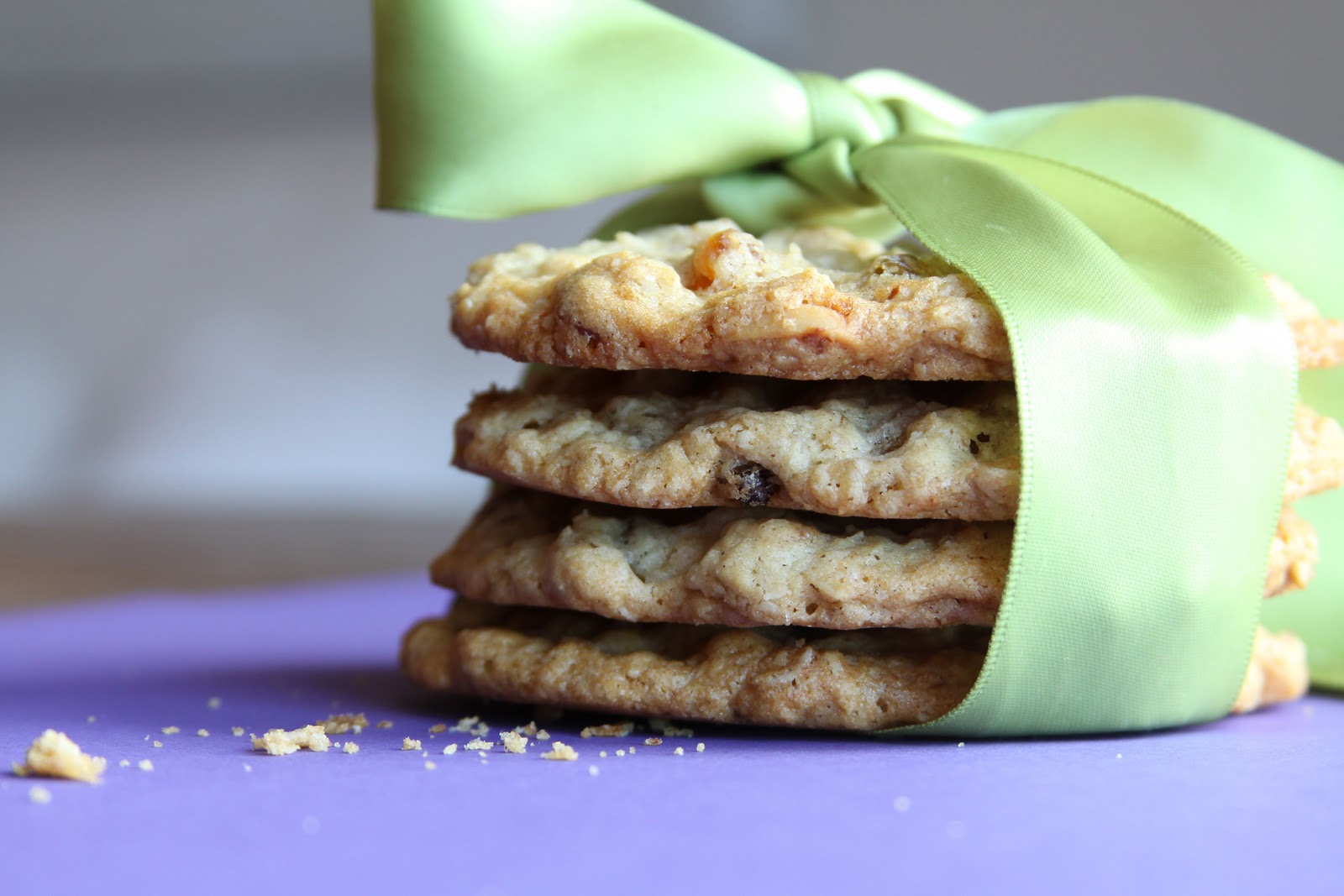 Oatmeal Raisin Peanut Cookies 
Adapted from Quaker Oats' Vanishing Oatmeal Raisin Cookies
(Printable Recipes)
Ingredients
*1 stick plus 6 Tablespoons butter, softened
*1 1/4 cups granulated sugar
*2 large eggs
*1 teaspoon vanilla
*1 1/2 cups all-purpose flour
*1 teaspoon baking soda
*1/2 teaspoon ground cinnamon
*1/2 teaspoon salt
*3 cups oats 
*1/2 cup golden raisins
*1/2 cup dry roasted peanuts 
*Heat oven to 350°F. In large bowl, beat butter and sugars on medium speed of electric mixer until creamy. Add eggs and vanilla; beat well. Add combined flour, baking soda, cinnamon and salt; mix well. Add oats and raisins and peanuts; mix well.
*Drop dough by rounded tablespoonfuls onto ungreased cookie sheets.
*Bake 8 to 10 minutes or until light golden brown. Cool 1 minute on cookie sheets; remove to wire rack. Cool completely. Store tightly covered.