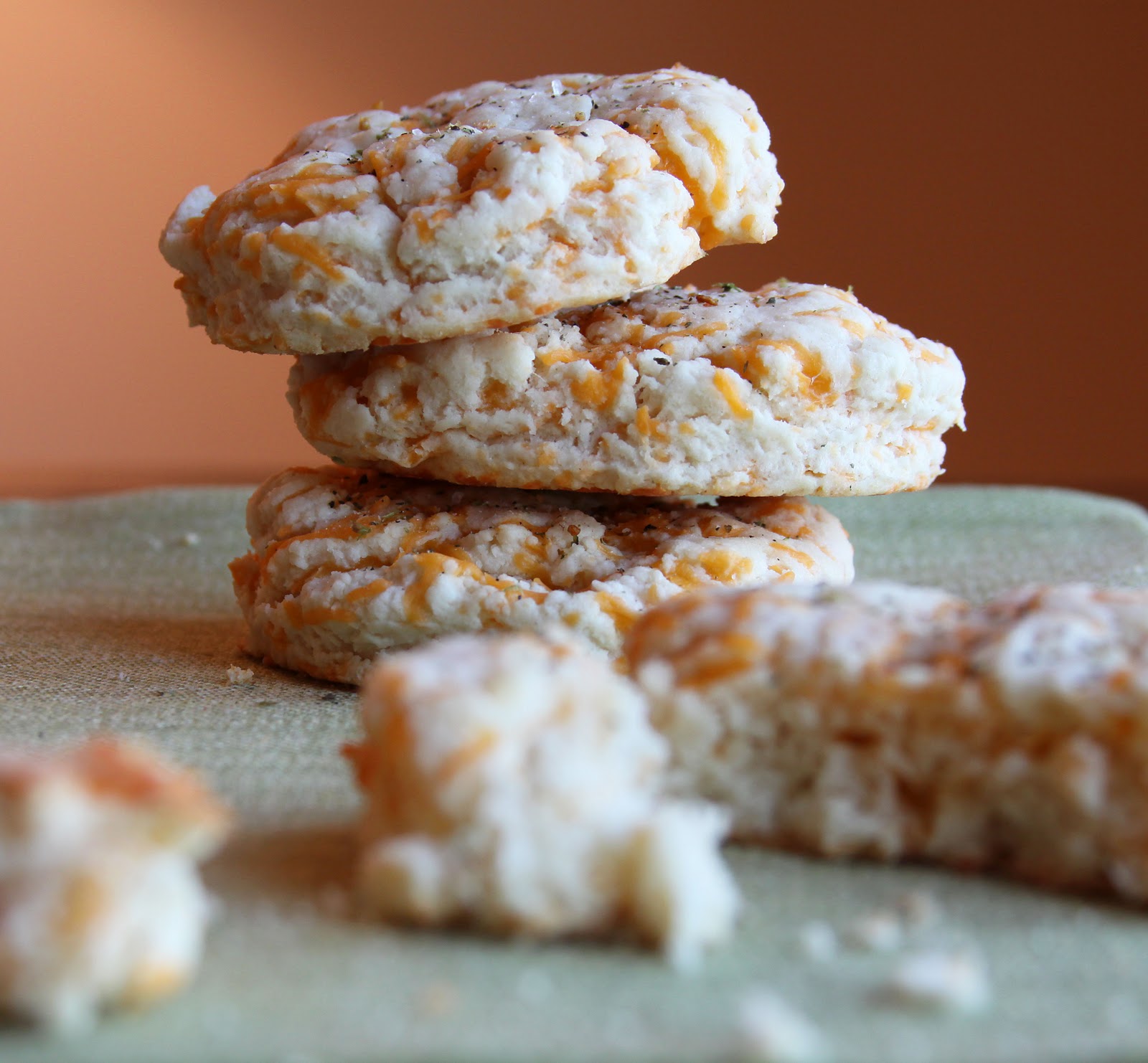 I'm almost, just almost, shaking my head at myself for posting this recipe. For starters, it's based off Bisquick baking mix – hardly something to write home about. And then there's the fact that these biscuits were popularized widely by the restaurant chain Red Lobster. It's not that I have anything against Red Lobster, per say, in fact as far as chains go it's pretty tasty and can be decently healthy. But if it came between a chain restaurant and eating at home, I'd choose the later.
But some things get wildly popular for a reason, like these Cheddar Biscuits, and I know I'm not the only person who finds them irresistible. The best part? The joy in J's voice when I told him I had found a recipe to make them at home. I'm telling you, I don't think I've ever met someone who loves bread more than he does, in every form and variation.
Keep in mind, like most homemade variations of 'secret restaurant recipes' these biscuits aren't exactly like the originals; however, if you find yourself at home craving the famous Red Lobster biscuits, these certainly will do the trick. They're light, buttery and speckled with cheddar cheese. Honestly, it's pretty hard to go wrong with a combination like that.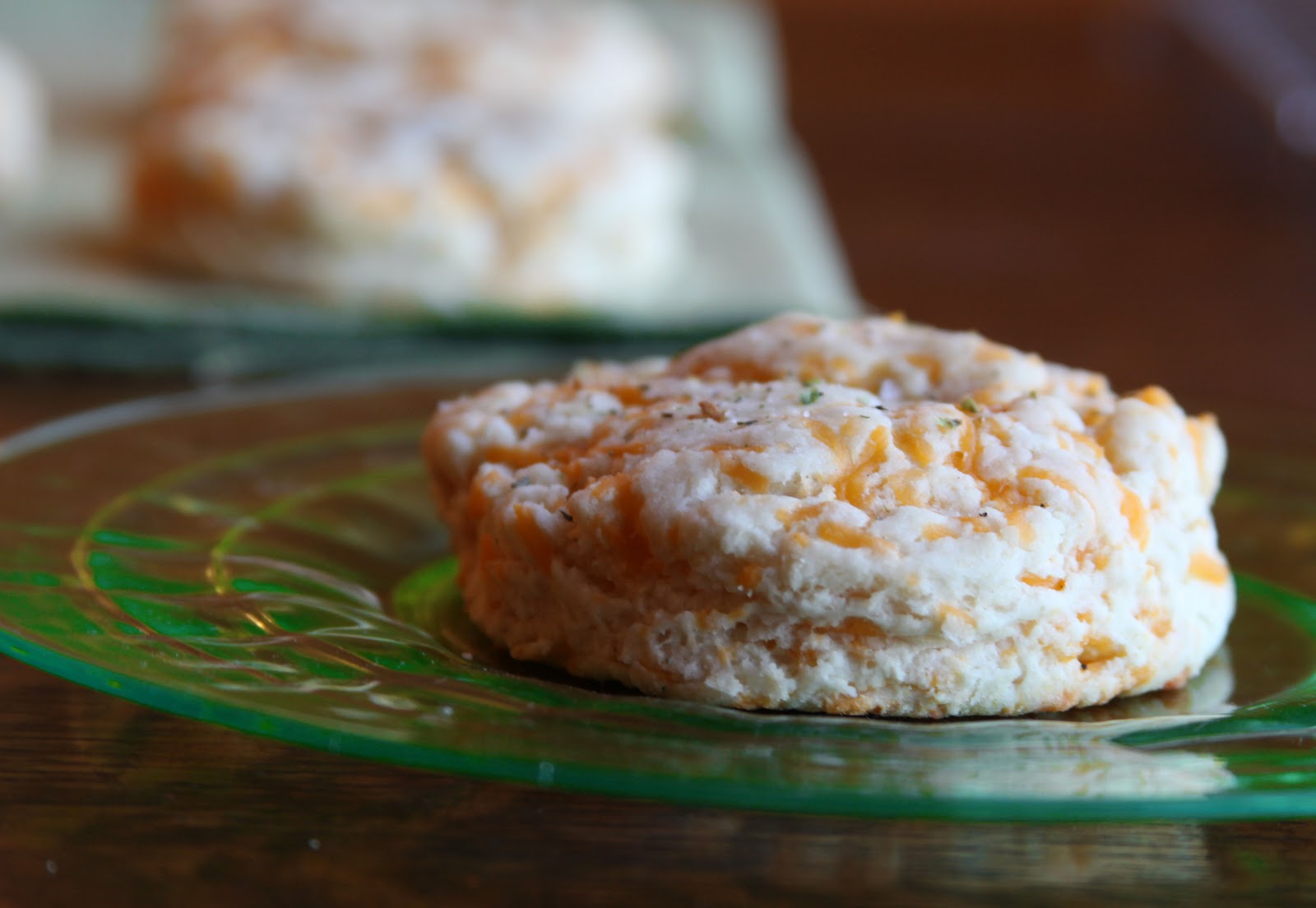 Red Lobster Cheddar Biscuits
Adapted Slightly From ABC News Online 
(Printable Recipe)
Ingredients
*2 1/2 cups Bisquick baking mix
*3/4 cup cold 2% milk
*4 tablespoons cold butter
*1/4 tsp. garlic powder
*1 heaping cup grated cheddar cheese
*2 tablespoons butter, melted
*1/4 teaspoon dried parsley flakes
*1/4 teaspoon garlic powder
*pinch of salt
Instructions
*Preheat oven to 400°F.
*Combine Bisquick with cold butter in a medium bowl using a pastry cutter or a large fork. You don't want to mix too thoroughly. There should be small chunks of butter in there that are about the size of peas. Add cheddar cheese, milk, and ¼ teaspoon garlic. Mix by hand until combined, but don't over mix.
*Press dough mixture into a disc and cut out with circle cookie cutter or the mouth of a drinking glass. Transfer discs to a parchment paper lined baking sheet.
*Bake for 15 to 17 minutes or until the tops of the biscuits begin to turn light brown.
*When you take the biscuits out of the oven, melt 2 tablespoons butter is a small bowl in your microwave. Stir in ½ teaspoon garlic powder and the dried parsley flakes. Use a brush to spread this garlic butter over the tops of all the biscuits. Use up all of the butter. Makes one dozen biscuits.
Happy Baking!
Madison