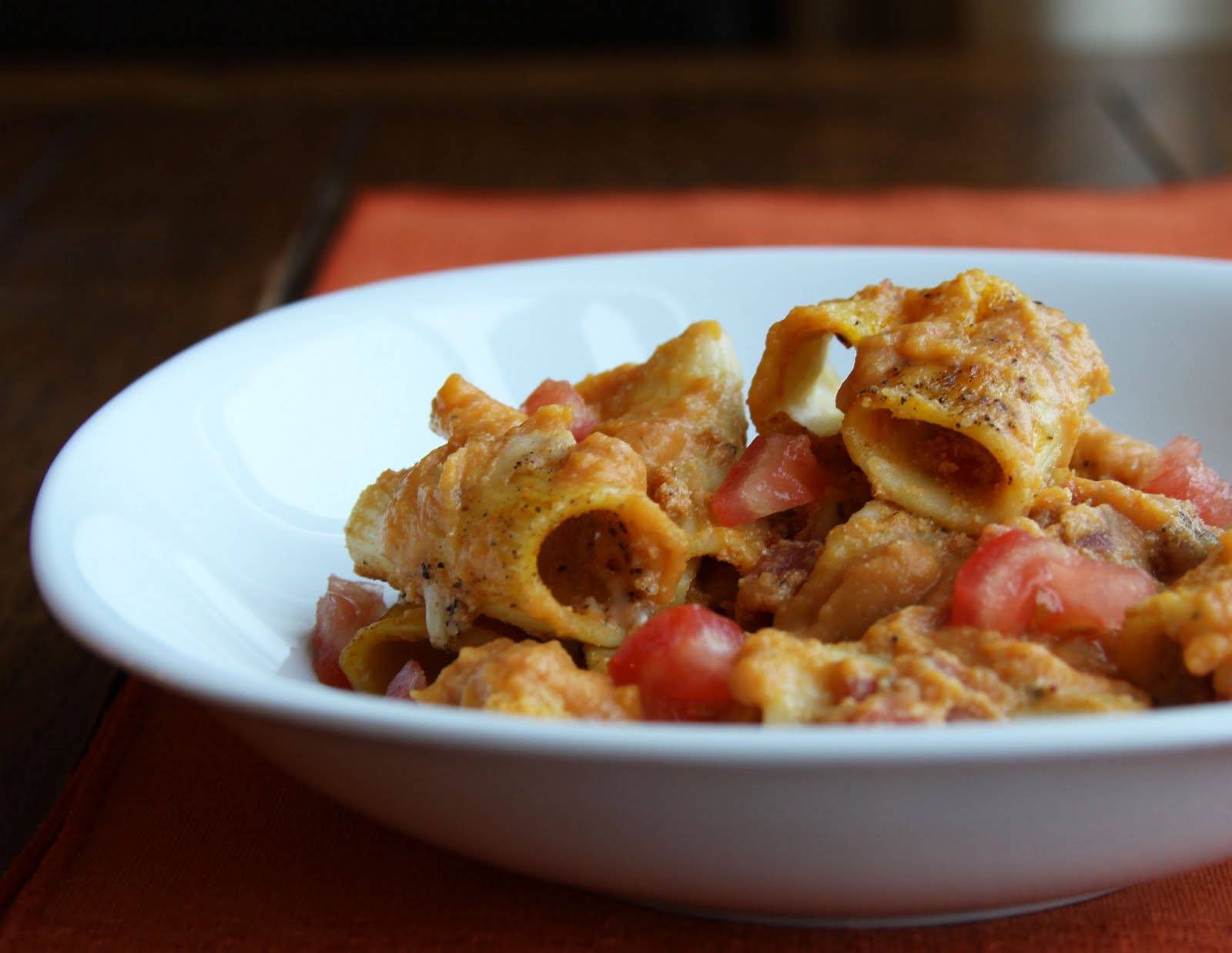 Wednesday night a craving for pumpkin hit me hard. It had been creeping up slowly, after weeks of seeing recipes for pumpkin french toast and pumpkin oatmeal pop up on some of my favorite blogs. And then there was the incessant talk about the return of Starbucks' Pumpkin Spice Latte that rang throughout the Twitter universe. Seems like I wasn't the only one who had pumpkin on the brain.
So when Wednesday's pumpkin craving hit me like a Mack truck, I figured satisfying it would be pretty simple, right? Run to the store, pick up some pumpkin, make something yummy. Not a chance.
When Target was out, I drove over to our midwestern grocery store chain, Hy-Vee, where I demanded to speak to the manager to inquire about why there was a large OUT OF STOCK sign where the canned pumpkin was supposed to be. Turns out, they were having a tough time getting pumpkin in the store and weren't sure when the next shipment would come in.
I made calls that night to WalMart Supercenters and a few other specialty grocers until I found a store that had Libby's canned pumpkin. Not wanting to risk missing out, I threw on presentable clothes and rushed over to retrieve seven 30-oz. cans of pumpkin, wet hair and all.
It was so worth the trip, if just to enjoy this pumpkin pasta. With a bit of tomato soup, ricotta cheese, and plenty of pumpkin puree, it proves pasta dishes can be creamy, delicious and healthy. If the combination sounds strange to you, you're in good company. Most of those I've fed pumpkin pasta to have balked at the thought, only to fall it love with it upon first bite.
Rigatoni with Pumpkin Cream Sauce
(Printable Recipe)
Ingredients
*8 oz. rigatoni pasta
*1 Tbsp. butter
*3/4 cup milk (I used 1% milk)
*3/4 tsp. salt
*1/2 tsp. black pepper
*1/2 tsp. rubbed sage
*1 cup canned pumpkin puree (not pumpkin pie filling)
*1/2 cup part-skim ricotta cheese
*1/4 cup tomato soup
*14.5 oz. can diced southwestern-style tomatoes, rinsed and drained
Grated Parmesan cheese (optional)
Instructions
*Cook pasta according to package instructions. Drain and keep warm.
*In a large skillet, melt the butter over medium heat. Add in the milk, salt, black pepper and sage. Cook, stirring often, until milk is warm but not hot, about 2 to 3 minutes.
*Add in the pumpkin and ricotta cheese, stirring until all ingredients are well-combined and the mixture is creamy. Stir in the tomato soup and continue to cook until mixture is hot but not boiling, about 2 to 3 minutes more. Remove from heat and stir in the diced tomatoes.
*Add pumpkin cream sauce mixture to pasta and toss to coat evenly. Divide among four bowls and sprinkle with Parmesan cheese, if desired.
Happy Cooking!
madison