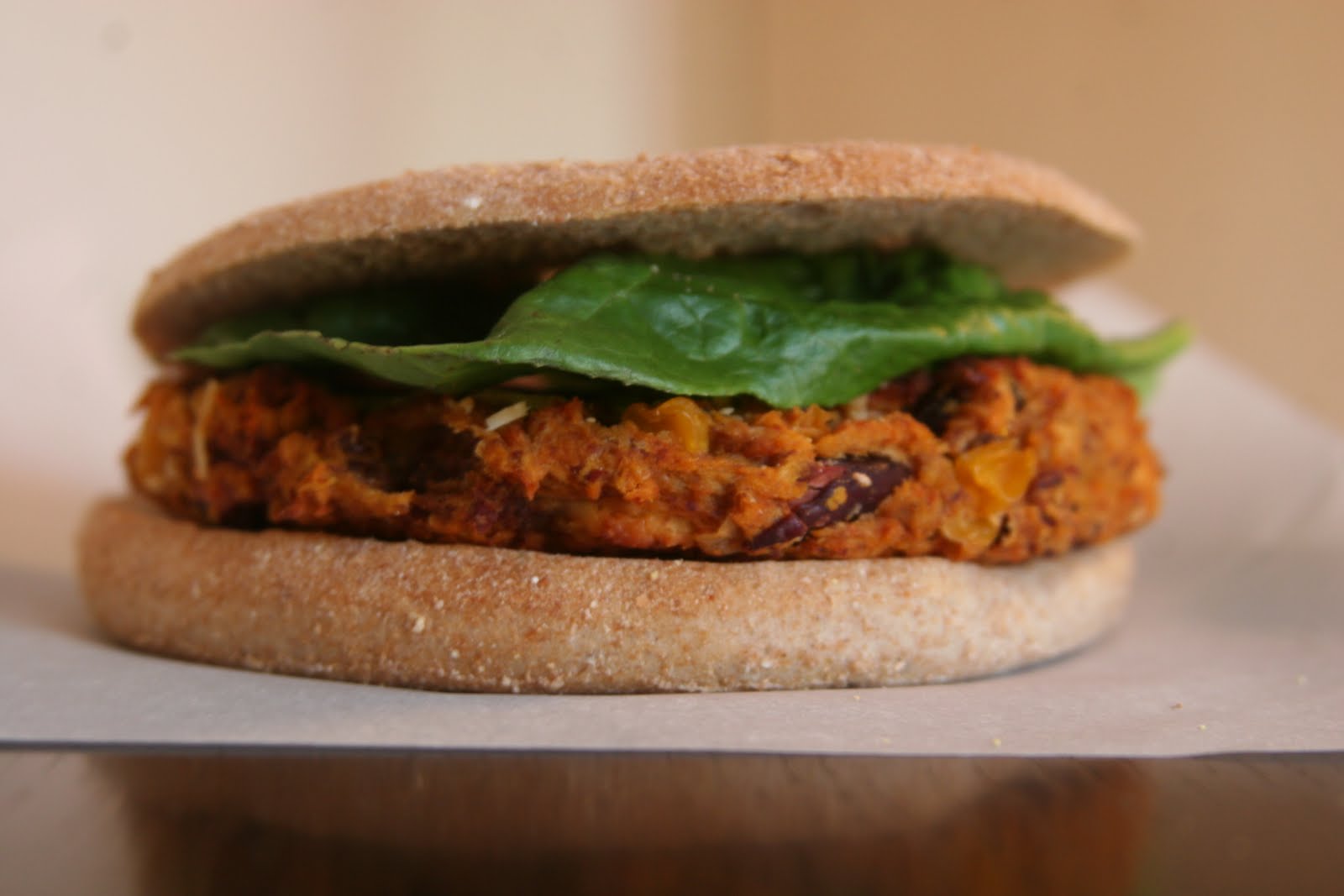 Wow, thank you all so much for making the one-year anniversary of Espresso and Cream better than I could have imagined. I loved hearing about your favorite desserts and gaining a little insight into who you all are. Day to day I think about what recipes I want to share with the readers on this site without really knowing who those readers really are. Every time you post, comment, or e-mail it gives me a little bit better picture of you all, the readers who make this site so worth pouring my time, energy, and heart into.
With that said, there's a giveaway to get to. And the winner is… Heather (13th posting) whose favorite dessert is a fruit tart. To claim your prize, e-mail me at madisonjanemayberry@gmail.com with your name and address and I'll ship them your way!
Today's post offers another peek into what I've been munching on over my lunch breaks and dinners when I need a quick meal after a trip to the gym. I love recipes that can be made in advance and heated up throughout the week for ease and versatility and homemade veggie burgers like these certainly do the trick.
Based on my love for sweet potatoes, I knew I wanted to use them as the base for these burgers. The decision to use corn and kidney beans was based more on what I had available in my pantry than anything else. The selection of spices came after that. The point being, take liberty in your own kitchen to substitute ingredients you have on hand. If it doesn't turn out perfect the first time, keep experimenting and playing around with flavor combinations that suit your taste.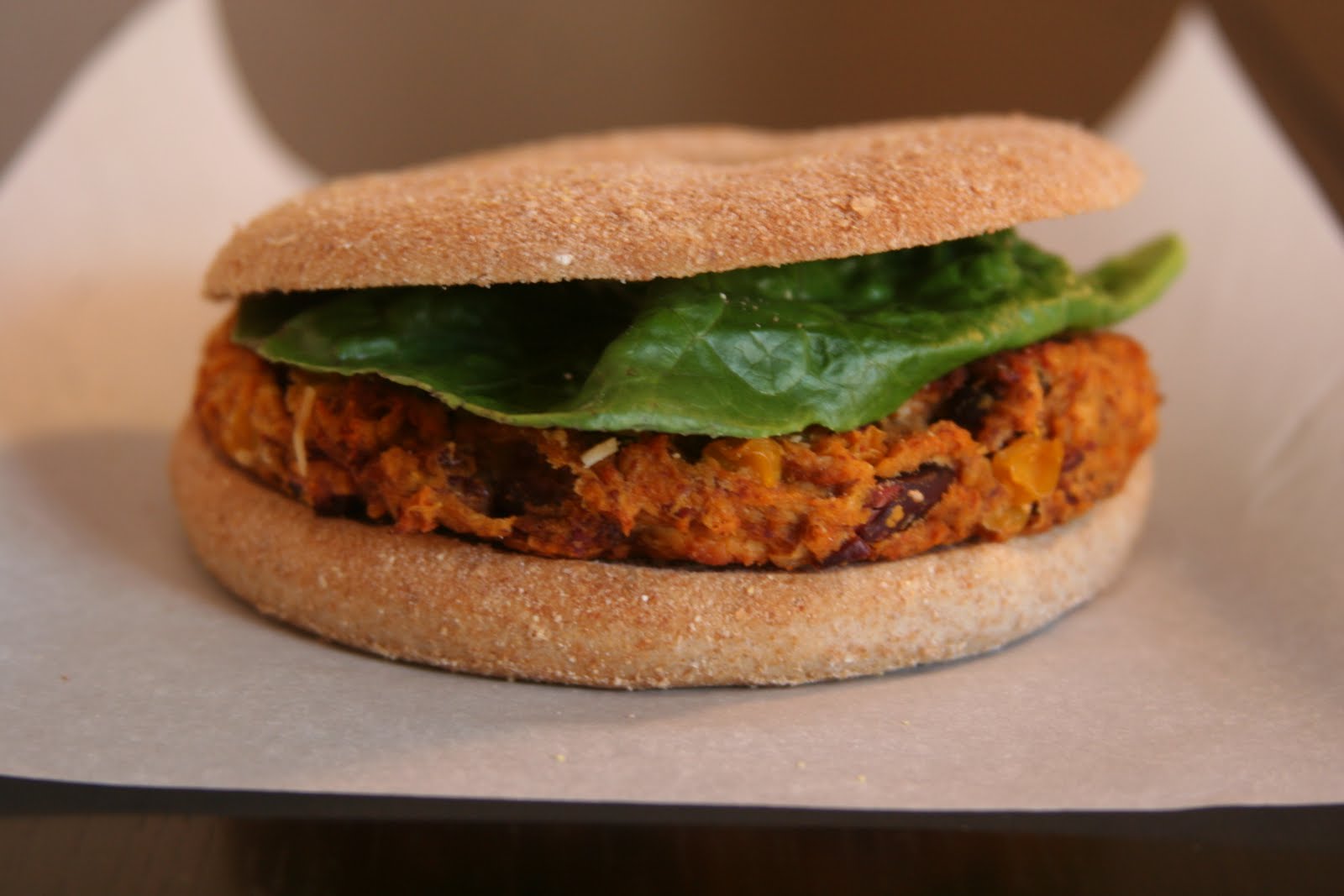 Southwestern Sweet Potato Veggie Burgers
(Printable Recipe)
Ingredients
*1 medium sweet potato
*1 (15-oz.) can kidney or black beans, rinsed and drained
*1 (8.5-oz.) can whole kernel corn, rinsed and drained
*2 Tbsp. all-purpose or whole wheat flour
*2 cloves garlic, peeled and sliced 
*1 Tbsp. olive oil
*1 tsp. salt
*1/4 tsp. black pepper
*1/4 tsp. ground coriander
*1/4 tsp. paprika
*1/4 tsp. chili powder
*1/3 cup crumbled feta cheese or grated Parmesan cheese
Additional Parmesan cheese for sprinkling
Instructions
*Preheat oven to 375°F. Line a baking sheet with parchment paper or lightly grease with non-stick cooking spray. Set aside.
*Microwave the sweet potato in the microwave for 5 minutes. Remove from microwave, split in half and scoop out the flesh. Discard the skin. Place the flesh in the bowl of your food processor (this all can be done by hand with a potato masher if you do not have a food processor) along with half the kidney or black beans, half the corn, the flour, garlic, olive oil, salt, pepper, coriander, paprika, and chili powder.
*Process until almost completely smooth, scraping down the sides of the bowl as necessary. Transfer blended mixture to a bowl and add in the remaining beans, corn, and the crumbled feta cheese.
*Form mixture into four patties (mixture will be soft) and place on the prepared baking sheet. Sprinkle with grated Parmesan cheese, if desired, and bake in the oven for 45 minutes, flipping gently half way through baking.
*Remove from oven and allow to cool on baking sheet for 10 minutes.
Happy Cooking!
Madison