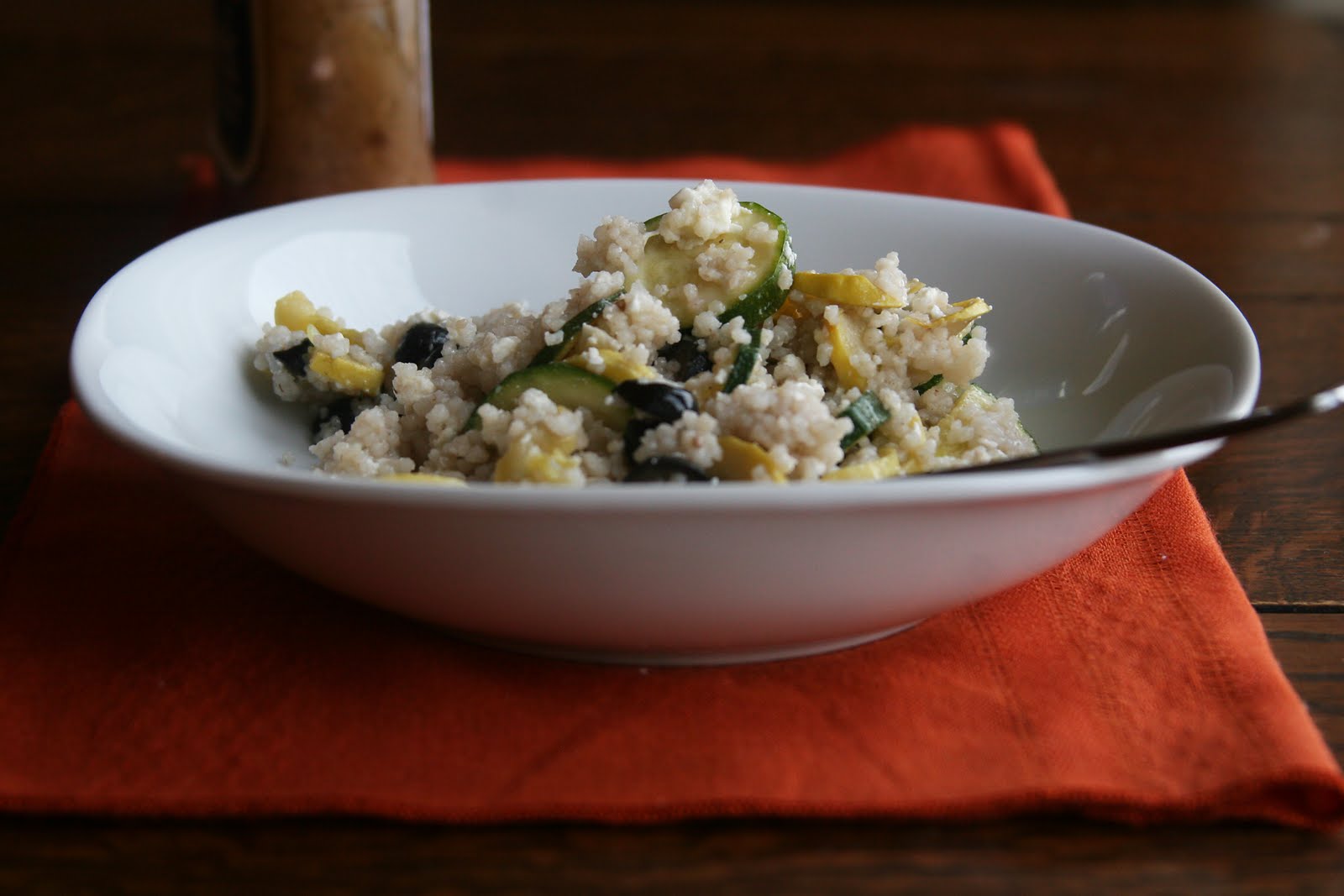 J. has an aunt, a really awesome aunt to be exact, with four of the cutest kids I've ever seen. Last week, while spending some time with J.'s extended family, I had a chance to talk with her about food, nutrition, life, you name it. During this time, one thing was very evident; raising and caring for four children is a lot of work and takes a good chunk of time when done well.
But what really blew me away was her commitment to her children and to feeding them real, healthy food. We're not talking strict perfectionism, just making healthy, balanced eating a priority.
Talking about being time-crunched in the kitchen got me thinking about the dishes I make for myself day-to-day, behind the scenes of Espresso and Cream. Very rarely do I take the time to measure out what I am putting into a dish, and the serving size is typically for one, making it hard to bring these creations from my table to the pages of this site.
Hard but not impossible, so last night I pulled out my measuring cups, boosted the ingredient amounts, and got to measuring. The result was something delicious, quick, and gratifying. For nights when time is especially crunched, cous cous is my absolute favorite. It cooks up in minutes and adds great texture to dishes both warm and cold. If your kitchen is cous cous free, I would strongly recommend going out and buying some in the near future.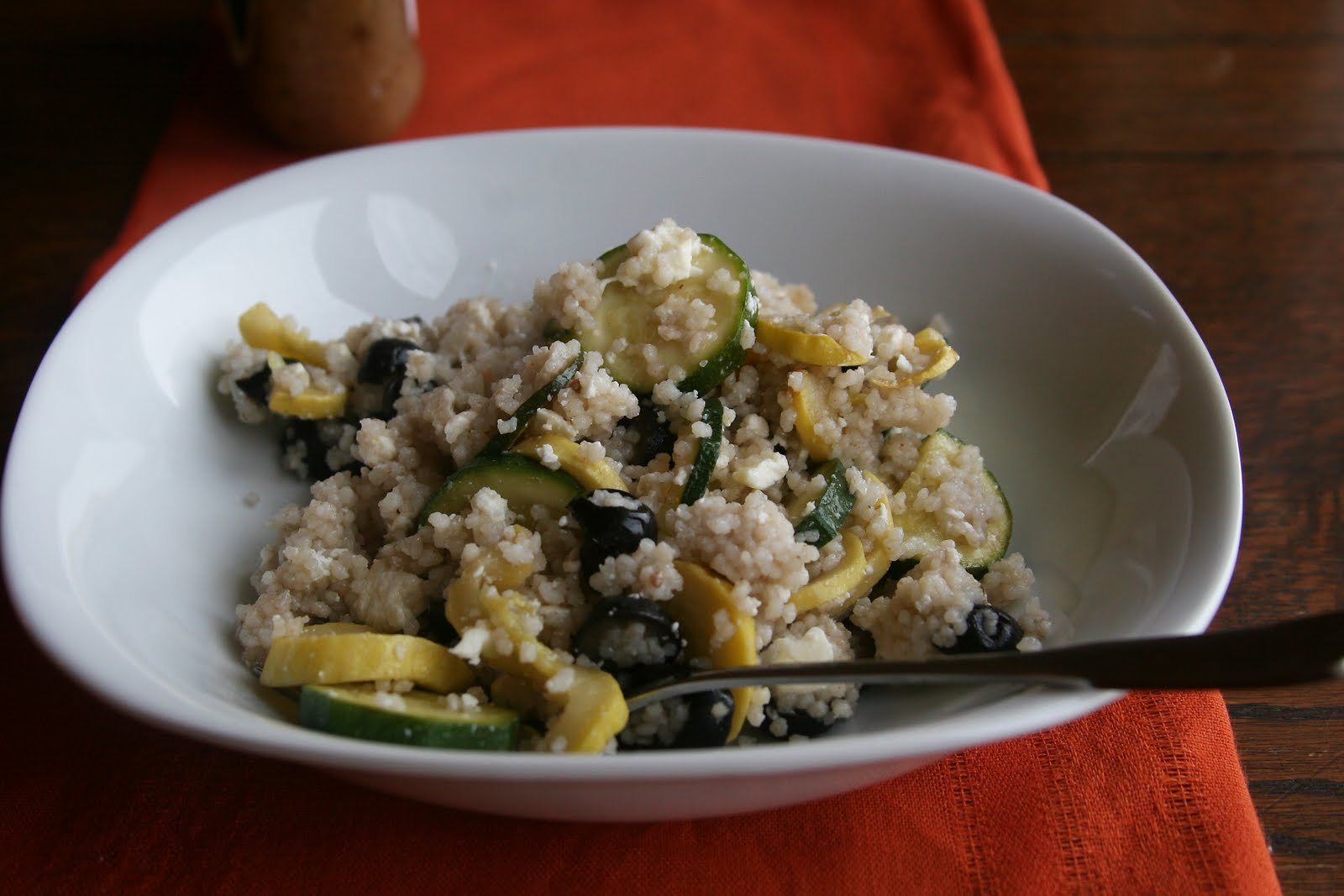 Greek Cous Cous Salad
(Printable Recipe)
Ingredients:
*1 cup cous cous, prepared according to pkg. instructions
*2 zucchini, sliced
*2 yellow squash, sliced
*3 Tbsp. olive oil
*1/4 tsp. kosher salt
*1/4 tsp. black pepper
*1 (2.25-oz) can sliced black olives, drained
*4 Tbsp. Greek salad dressing or Italian salad dressing
*2 oz. crumbled feta cheese
Instructions:
*Place the oil in a large skillet and heat over medium-high heat. Sprinkle the zucchini and squash with the salt and pepper. Place the zuchinni and squash in the pan and cook 3 to 4 minutes, stirring occasionally, until zuchinni and squash are softened but still retain some firmness.
*Add cous cous, olives, and salad dressing to the pan and stir 1 minute more to heat through. Remove from heat.
*Divide salad into dishes and sprinkle with feta cheese and additional salt and black pepper to taste. Also serves well cold.
Happy Cooking!
Madison