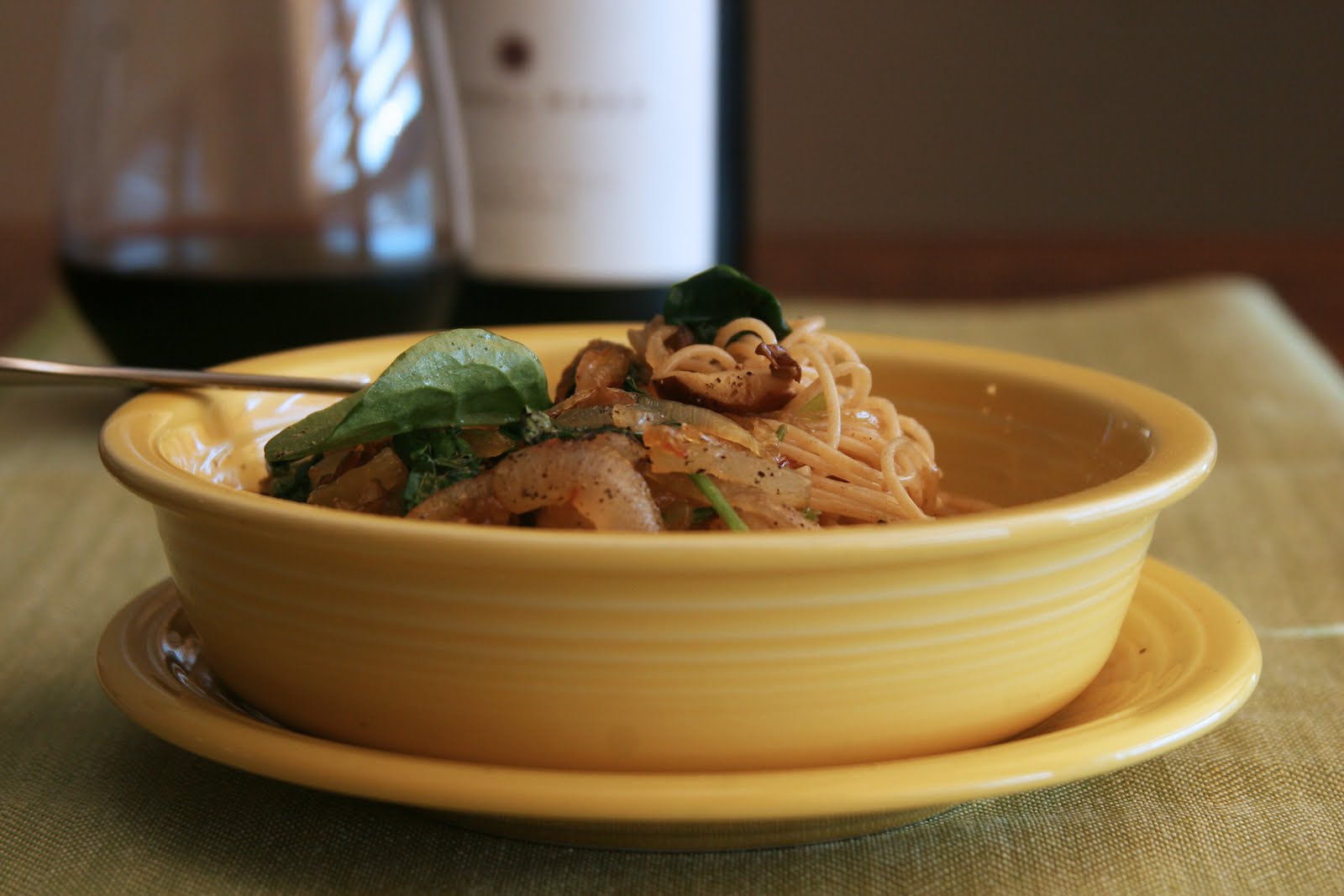 I love weekends. I eat them up, every second of them. And though I can't say this is anything new, being in a long distance relationship has most certainly caused my weekend love to grow. Last weekend I ventured out to Illinois on a mission to spruce up J.'s apartment and make it feel a little bit more like home before he started life as a working man.
For someone who loves to take photos of food, I do a very bad job about taking my camera along anywhere besides the kitchen, meaning I have no fun before and after photos to share. The only photo I have is this one, taken before I left for Illinois, wearing these nerdy fake glasses that I'm convinced J. will grow to love if I wear them enough. Okay, so I have some serious doubts, but a girl can try, right?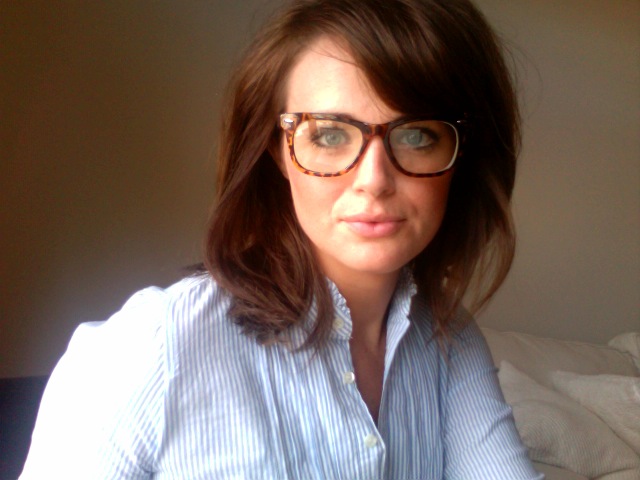 Besides playing interior decorator for the weekend and wearing glasses that make me look like I need a pocket-protector and a calculator, we also cooked and worked on a few basics, like cooking broccoli, picking a healthy yogurt, navigating the frozen food section, and how to make my favorite peanut butter-brown sugar oatmeal for the mornings.
And while cooking for one on J.'s end might look a little different than dinner at my place on a Monday night, there is something nice about knowing we are both eating dinner at the same time, even when separated by miles and hours. Monday night dinner at my place looked like this and it was delicious. The ingredient list is short, and the toughest part of the whole process is being patient while the onions caramelize. It's pretty magical when you combine a little olive oil and some sweet onions in a pan and let them do their thing. After that, it's pretty much a toss-and-eat affair. Some spinach, shiitake mushrooms, and another drizzle of olive oil over a bed of whole wheat angel hair is my kind of supper.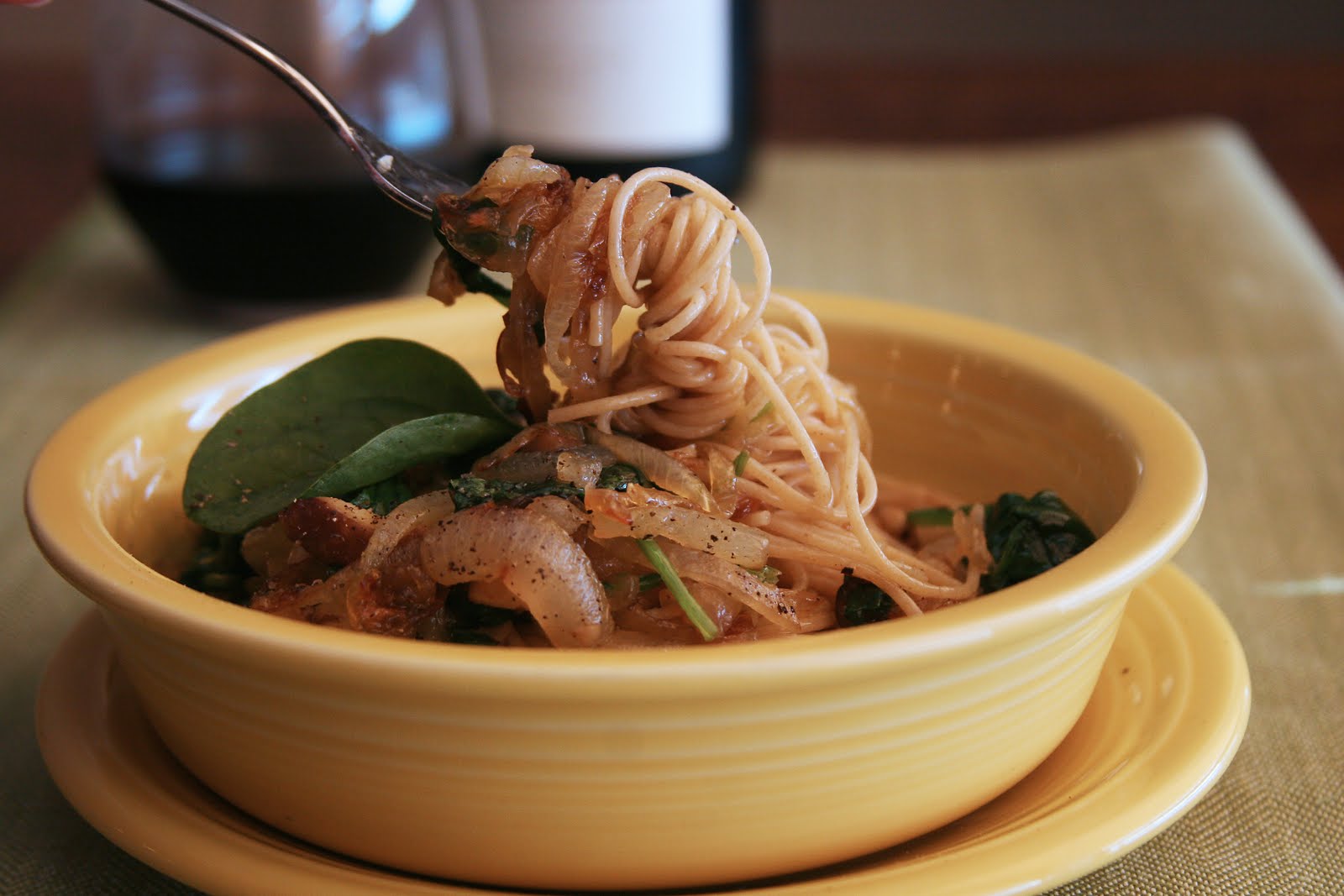 Caramelized Onion, Spinach, and Shiitake Mushroom Pasta 
(Printable Recipe)
Ingredients
*4 oz. whole wheat angel hair pasta or regular angel hair (equal to two servings of pasta) 
*3 Tbsp. olive oil
*1 medium yellow onion, thinly sliced
*1/2 tsp. salt 
*1 cup Shiitake mushrooms, chopped
*1 cup spinach
Freshly ground black pepper
Additional olive oil
Instructions
*Cook pasta according to package instructions. Drain and keep warm until ready to use.
*In a large skillet heat 2 Tbsp. of the olive oil over medium heat. Add the onions and salt and cook, stirring frequently, for 10 to 12 minutes, until onions begin to caramelize and turn deep golden brown.
*Turn off heat. Add the mushrooms, spinach, and the remaining 1 Tbsp. olive oil. Stir for 2 to 3 minutes, until spinach begins to wilt and mushrooms are heated through.
*Divide the pasta between two bowls. Top with the onion mixture. Drizzle with additional olive oil and freshly ground black pepper.
Happy Cooking!
Madison