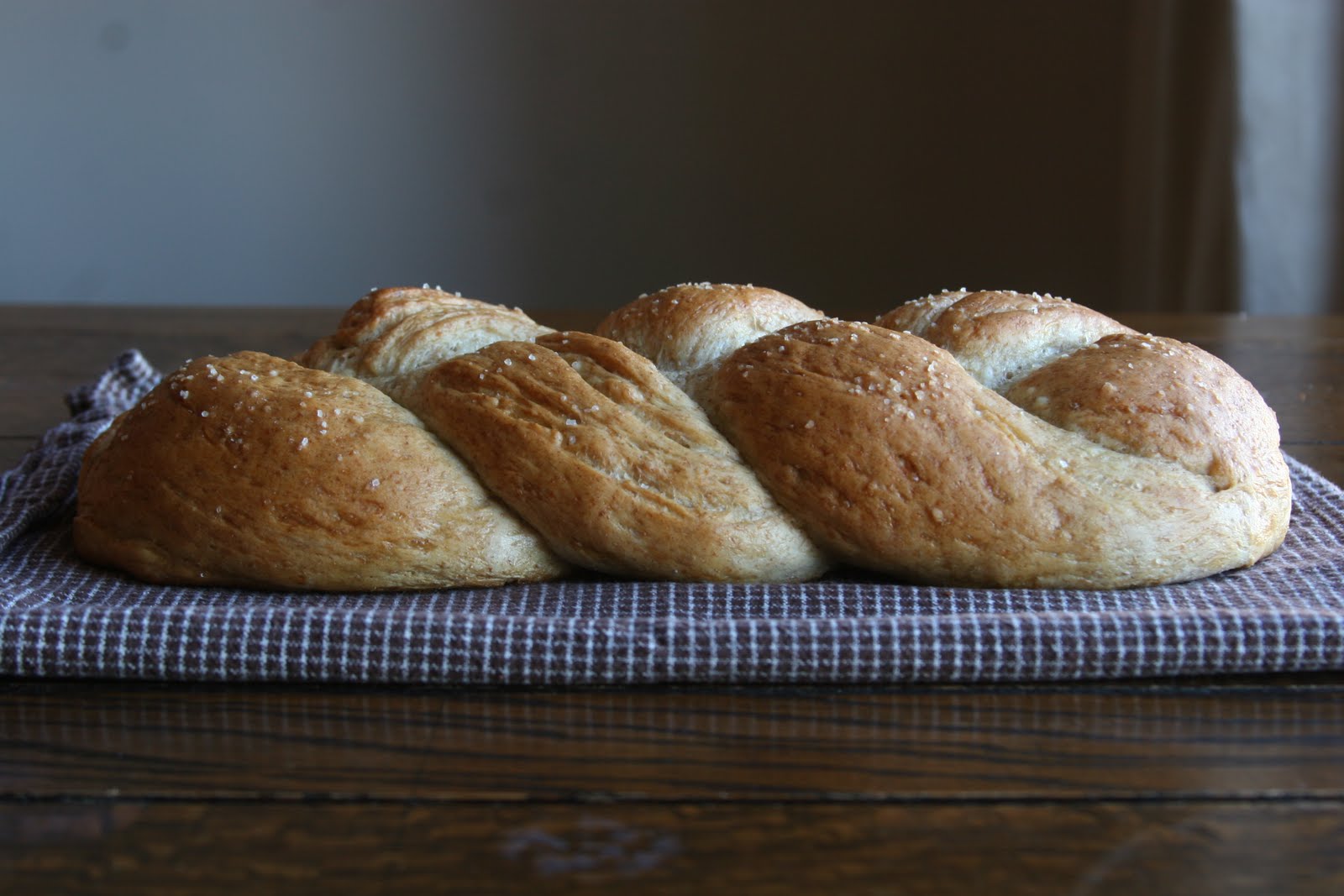 Do you ever have those times where life just doesn't seem to slow down and let you catch your breath? I am majorly having one of those moments right now, as evidenced by my lack of regular posting. But despite being torn in many different directions, the emotion that has most frequently filled my heart is not anxiety, it's gratitude. For friends, family and an amazing boyfriend, love and support, change and new opportunities. For a new job!
Recently my mom sent me an e-mail telling me that somewhere around 70% of college graduates are now returning home to live because of a slow economy and jobs that are hard to come by. When I graduated in December, I felt blessed to have the opportunity to stay on with Better Homes and Gardens magazine as a part-time assistant food editor. The last six months have been an amazing time to learn, grow, and adjust to life on my own in the real world. Now, that world is about to get even more 'real' when I start my new (full time!) job as the Creative Services Food Editor for Meredith Integrated Marketing.
The move for me could not be more perfectly timed or easier, since my office will be located one floor down in the same building I am currently working. And the people? Well from what I know of those I will be working with, I have a lot to be excited about. As I adjust to the new position and responsibilities, I'll explain more. But for now, I'm baking bread and feeling thankful for the things that have come my way.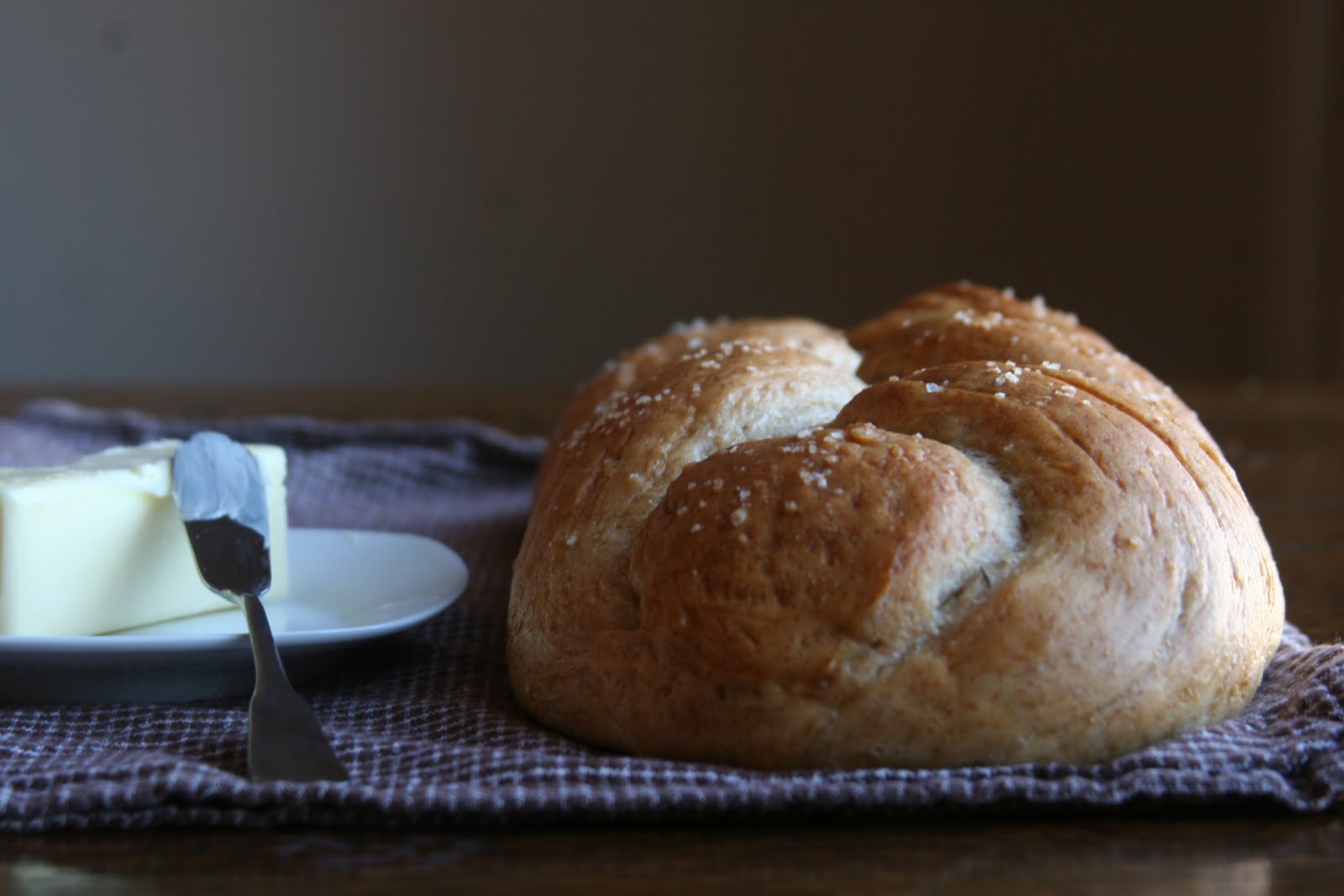 Braided Pretzel Loaf 
(Printable Recipe)
Ingredients:
*1 1/2 cups warm water (110 to 120*F)
*1 pkt. active dry yeast
*1 Tbsp. sugar
*1 tsp. salt
*2 cups all-purpose flour
*1 cup whole wheat flour
Additional 1/2 to 1 cup all-purpose flour
*1 large egg, beaten
*1 tsp. kosher salt
Instructions:
*Preheat oven to 400*F. Line a baking sheet with parchment paper. Set aside.
*In a large bowl sprinkle the yeast over the water. Add in the sugar and salt and stir to combine. Let stand 5 minutes.
*Add the all-purpose flour to the bowl and stir with a large spoon to combine. Add in the whole wheat flour and work in the whole wheat flour with your hands. Add in an additional 1/2 cup to 1 cup flour, until the dough is still soft and pliable but not sticky.
*Turn dough onto floured surface and knead for 3 to 5 minutes.
*Place dough in a clean, lightly greased bowl and cover with a kitchen towel. Place in a warm place, free of drafts and allow the dough to double in size, about 45 minutes.
*Punch down the dough and divide into three equal sized portions. Roll each portion into 'ropes' about 12 inches in length. Press together the ends of one side of the ropes and braid the dough. Pinch together the second set of ends.
*Transfer dough to the parchment lined baking sheet and allow the dough to rise until doubled in size, about 30 to 45 minutes.
*Brush the braided dough with the beaten egg and sprinkle with salt.
*Bake for 40 to 50 minutes, until dough is dark golden brown. Cool at least 5 minutes before serving.
Happy Baking!
Madison