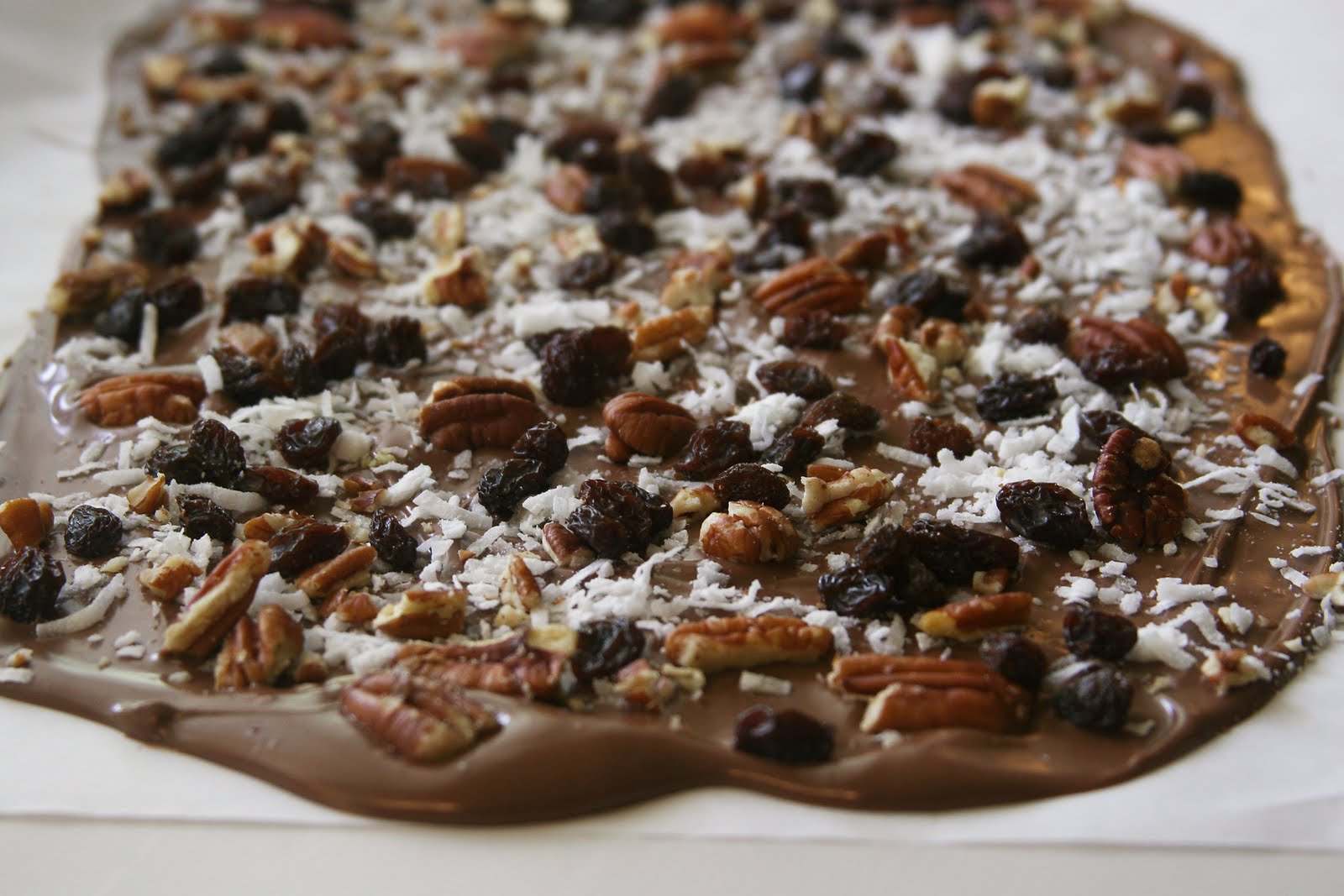 There really is nothing like waking up in the morning knowing the day is completely yours. No responsibilities, tasks to complete, or places to be. Of course being the list maker that I am, a 'to-do' list was still made. But today's list was in my head instead of on paper, a fun list of sorts, and the consequences of not completing the items on my list? None whatsoever. 
You really should try it every now and again. After you accomplish something wonderful, like making a wedding cake, or have a particularly hard week, give yourself a day to make a fun list, a mini-reprieve from the everyday grind, and throw your work related list to the curb for a day. My list?
*Sleep in
*Drink coffee
*Enjoy a long breakfast 
*Catch up with college girlfriends
*Go on a run with J. 
*Spend time outside and get some sun
*Blog (check!)
After being covered in cake batter and frosting for the last two days baking was the farthest thing from my mind. So to get my fix of sweet without the oven I whipped up a batch of Fruit and Nut Chocolate Bark. This recipe has been my go-to casual dessert a number of times. It's fun, quick, and versatile, not to mention delicious. Swap the raisins for cranberries or another type of dried fruit, substitute walnuts or almonds for the pecans, whatever your heart desires. Break it into pieces once the chocolate has hardened, then serve it with a cup of coffee or hot chocolate.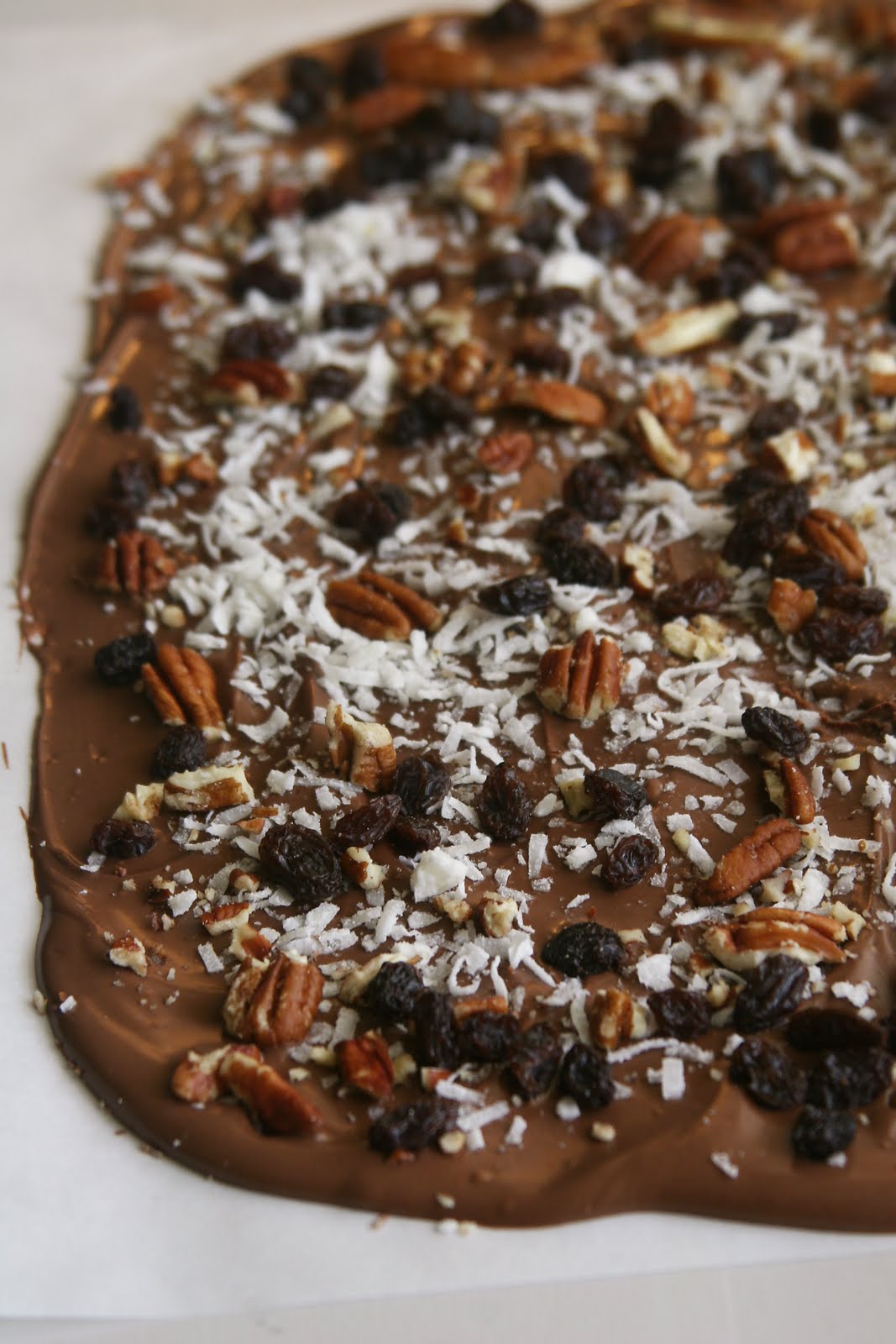 Fruit and Nut Chocolate Bark 
Ingredients
*6 oz. white chocolate 
*6 oz. milk chocolate 
*1/2 cup pecan halves, coarsely chopped
*1/2 cup raisins, dried cranberries, or other dried fruit
*1/3 cup shredded, sweetened coconut 
*1/2 tsp. kosher salt 
Instructions
*Place chocolates in a medium saucepan and melt, stirring constantly, over medium low heat until chocolate is just melted. Remove from heat. Pour chocolate onto a large sheet of waxed paper and spread with a spatula into a thin layer.
*Sprinkle chocolate with the pecans, raisins, and shredded coconut. Sprinkle lightly with kosher salt. 
*Allow chocolate to harden completely, about 3 hours. To speed up the process, place in the refrigerator. Break into pieces to serve. 
Happy (non) Baking!
Madison