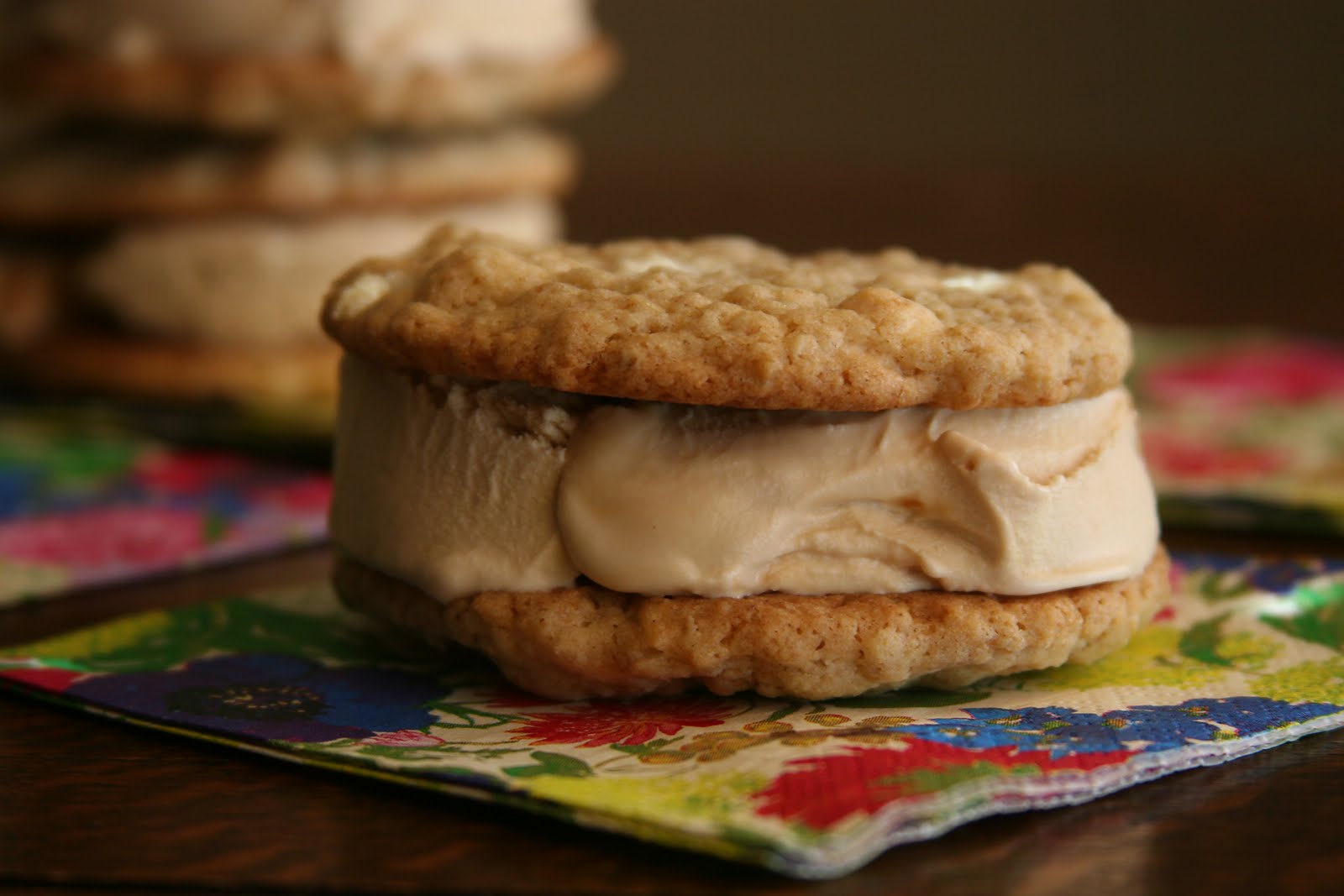 I officially have no life. Wait, check that, I have a life and it consists of traveling in the car and going to weddings. Case in point? My last six days.
They went something like this…
Drove three hours back to northwest Iowa for a wedding. Spent a day baking hundreds of cupcakes and a wedding cake. Went to said wedding. Drove back home early Monday morning (6 a.m. early) and went straight to work. Sweated it out at hot yoga. Went to bed. Slept ten glorious hours. Woke up. Blogged about veggie burgers. Went to work. Sweated it out at spin class with my editor. Returned home. Did laundry. Packed again. Made cookies. Decided they needed ice cream. Nine more hours of sleep. Went to work. Returned home. Made ice cream sandwiches. High-tailed it back to northwest Iowa for yet another wedding. Now prepping to make another cake. 
Don't make a wedding cake. Ever. Even for fun. Because if you show the slightest aptitude for it, you may find yourself making many cakes, unable to say no. You'll question why you said yes, then swell with pride when you see your finished creation and forget about all the stress and hours of hard labor.
Instead, make these Oatmeal Cookie Ice Cream Sandwiches. I made them, and now they are back home in my freezer, waiting to be eaten since I didn't have time this week. But believe me, when I return it will be at the top of my to do list.
And, as promised, pictures of the wedding cake from last week! 
You can view the cake by clicking here. 
White Chocolate Oatmeal Cookie Ice Cream Sandwiches
Ingredients:
*2 sticks butter, softened
*1 1/2 cups sugar
*1/2 cup brown sugar
*2 large eggs
*1 tsp. baking soda
*1 tsp. baking powder
*1/2 tsp. salt
*1 tsp. coconut extract
*2 cups quick cooking (instant) oats
*1 1/2 cups all-purpose flour
*1/2 cup whole wheat flour
*1 cup white chocolate chips
*2 pints caramel ice cream (I used Ben & Jerry's Dulce Delish)
Instructions:
*Preheat oven to 350*F. Line a baking sheet with parchment paper and set aside.
*Beat butter with an electric mixer until creamy, about 30 seconds. Add the sugar and brown sugar. Beat 2 minutes, until fluffy. Add in eggs, one at a time, beating until well combined.
*Beat in the baking soda, baking powder, salt and coconut extract.
*Add in the oats, followed by the flours, beating until just combined. Stir in the white chocolate chips by hand.
*Drop dough by rounded spoonfuls onto the parchment lined baking sheet. Bake for 12 minutes, until lightly golden around the edges. Cool completely on wire racks.
*Scoop ice cream onto half of the cookies. Top with remaining cookies. Serve immediately or refrigerate until ready to use.
Happy Baking!
Madison