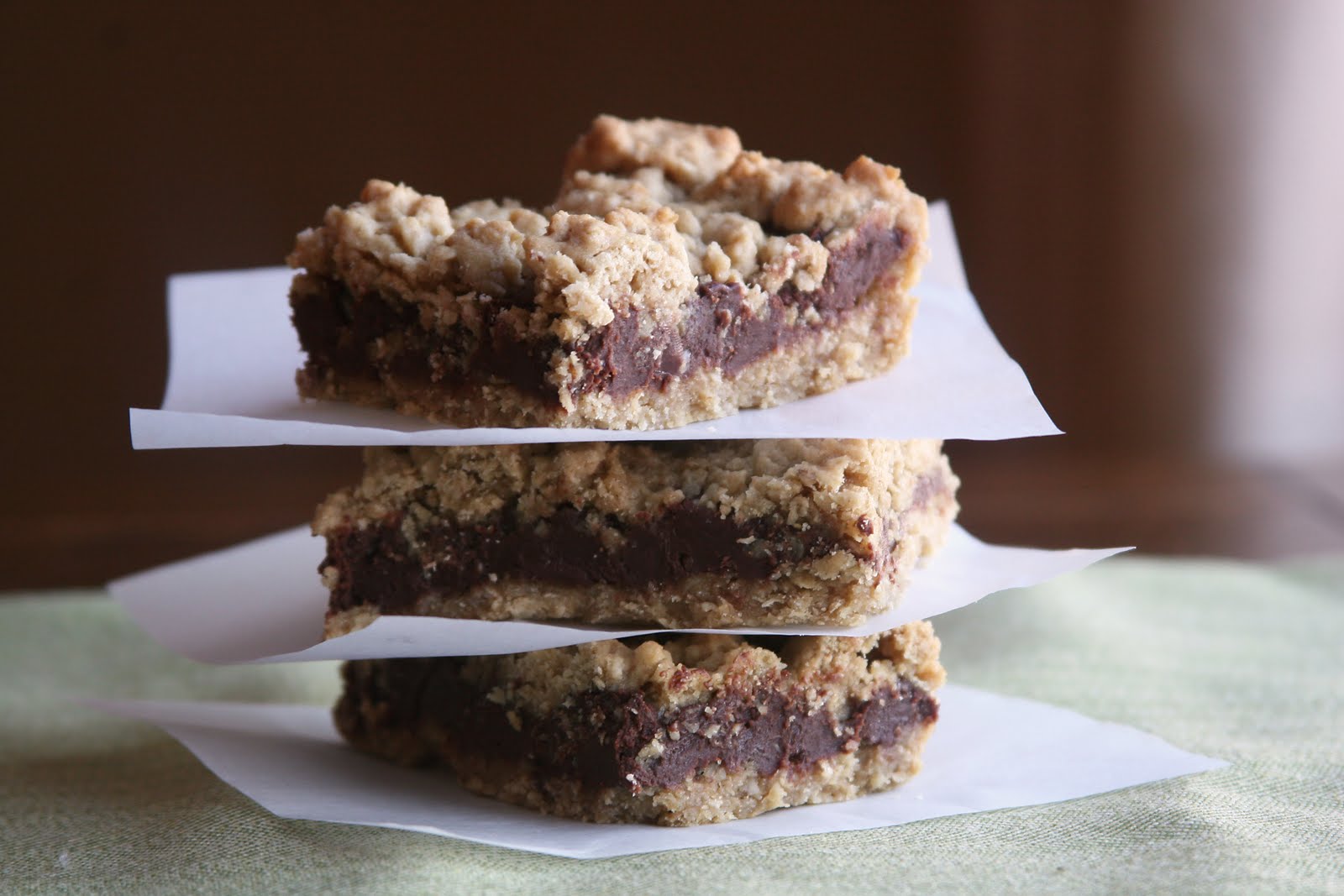 No time for extra words today because after I post these Chocolate Revel Bars, I'll be heading to a church kitchen a few miles away to spend the day baking. Baking 300 cupcakes and a two tiered wedding cake to be exact. Sure I've done this before, it seems that every time wedding season comes around I commit to at least a few weddings, but it never gets any less stressful. 
I play it cool and collected every time. But inside, I'm always freaking out!
I'll be posting photos of the preparations and the actual event once the craziness of this weekend has begun to subside, but until then these Chocolate Revel Bars will have to do. And boy are they something. Everyone who has ever been to a church potluck in my neck of the woods has most likely eaten their fair share of these bars. 
Maybe it's because they're easy, or because they are delicious, or because they go well with milk and mix creamy chocolate filling with the crunch of an oatmeal cookie. Whatever the reason, they are pretty darn irresistible.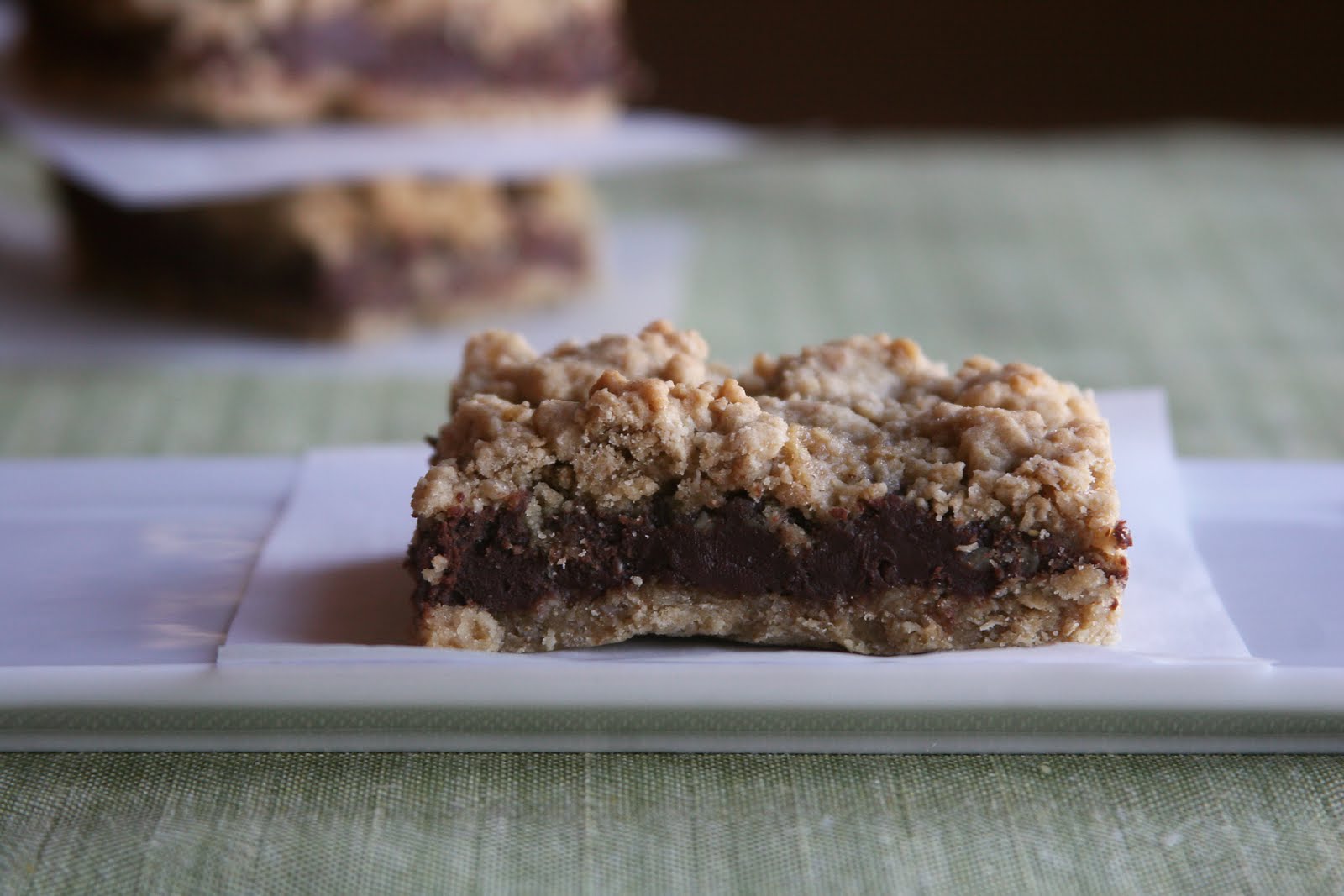 Chocolate Revel Bars
Recipe courtesy of Better Homes and Gardens 
Ingredients:  
*1 cup butter, softened 
*2 cups packed brown sugar 
*1 teaspoon baking soda 
*2 eggs 
*2 teaspoons vanilla 
*2 1/2 cups all-purpose flour 
*3 cups quick-cooking rolled oats 
*1 1/2 cups semisweet chocolate pieces 
*1 14-ounce can (1 1/4 cups) sweetened condensed milk 

*1/2 cup chopped walnuts or pecans 
*2 teaspoons vanilla 
Instructions: 
1. Preheat oven to 350*F. Set aside 2 tablespoons of the butter. In a large mixing bowl beat the remaining butter with an electric mixer on medium to high speed for 30 seconds. Add the brown sugar and baking soda. Beat until combined, scraping sides of bowl occasionally. Beat in eggs and 2 teaspoons vanilla until combined. Beat in as much of the flour as you can with the mixer. Stir in any remaining flour. Stir in the rolled oats.
2. For filling, in a medium saucepan combine the reserved 2 tablespoons butter, the chocolate pieces, and sweetened condensed milk. Cook over low heat until chocolate melts, stirring occasionally. Remove from heat. Stir in the nuts and 2 teaspoons vanilla.
3. Press two-thirds (about 3 1/3 cups) of the rolled oats mixture into the bottom of an ungreased 15x10x1-inch baking pan or a 13×9-inch baking pan. Spread filling evenly over the oats mixture. Dot remaining rolled oats mixture on filling (see photo, below).
4. Bake for about 25 minutes or until top is lightly browned (chocolate filling will still look moist). Cool pan on a wire rack. Cut into bars. 
Happy Baking!
Madison