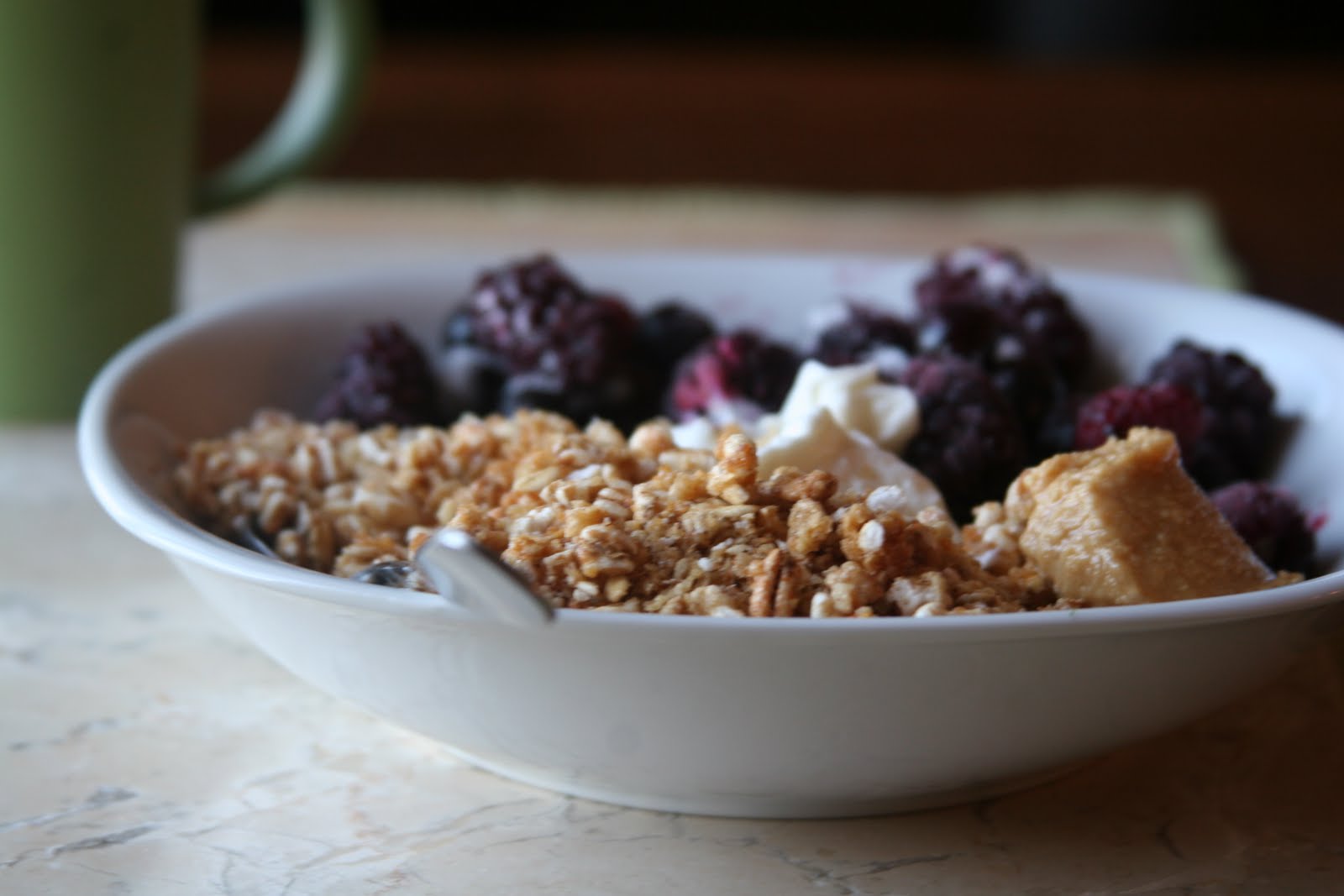 Whew! The last two days are a complete blur. I hardly remember much of Friday, when baking 300 cupcakes and making a wedding cake took over my life and was a bit too exhausted on Saturday to remember much, either. I can, however, say the wedding was lovely, the bride was beautiful, and I think everyone had a pretty amazing time. Oh, and the cupcakes were well-received, too! 
Because I am a creature of habit, I will be eating this breakfast bowl and curling up with a cup of coffee to celebrate wedding success and being done. One, because it's delicious. Two, because I eat the same thing for breakfast practically every morning. It's not much of a recipe, but it does get the job done day in and day out. Even when I am back in my childhood home I find a way to eat this tasty combo, and if you find yourself looking for a healthy, yummy breakfast, you should try it, too.
Breakfast Bowl
*1 (7-oz.) container 2% Greek yogurt or other low-fat yogurt
*1 cup fresh or frozen berries or other type of chopped fruit
*1/2 cup Kashi Go Lean Crunch cereal or Quaker Squares cereal 
Happy Eating!
Madison