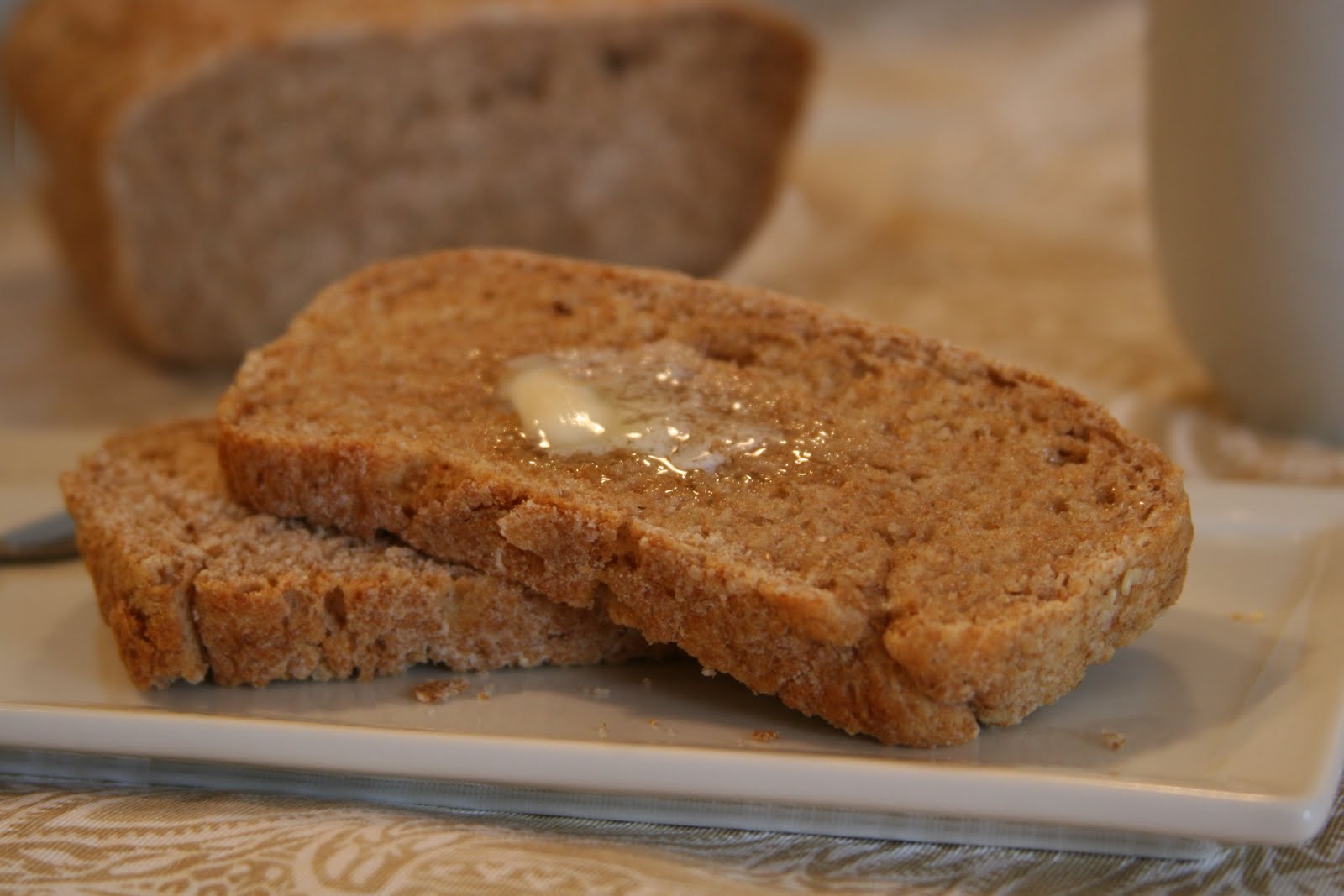 Despite what we all might want to believe, mothers really do know quite a lot about their children. Just a couple months ago, J. and my mom had dinner together without me, and my own dear mom decided to take it upon herself to share with J. what she thought was my best and worst trait. This happens to be one and the same: "My daughter is impulsive." And boy, let me tell you, this is one time I will admit that she is completely right. For Mother's Day I bought my mom a new carry-on suitcase and, unable to wait, I gave it to her two months early. It wasn't the first time I have given a gift to someone early, unable to contain my excitement. In fact, it happens all the time.
And it happens when I blog, too. Case in point: this whole wheat no knead bread, which I've been dying to share with you all for almost a week. Did you hear that mom? I waited almost a week! On Monday, I baked my first loaf after being inspired by this recipe from the blog London Foodie in New York.
Some time ago, I swore off bread baking because I felt it took too much time and effort, but after last week's nut butter success, I was feeling adventurous, daring, and crafty. So I tackled homemade bread and was blown away by the ease of it all. It's a fabulous combination of lightness and density, which can be tricky with whole wheat bread, and goes great with almost everything. I would be eating a slice for breakfast this morning if the leftover banana pudding trifle in my fridge wasn't calling my name.
Whole What No Knead Bread
Adapted and converted from London Foodie in New York
Ingredients:
*2 cups whole wheat flour
*1/2 + 1/3 cups all-purpose flour
*1 tsp. sugar
*2 tsp. kosher salt (or 1 tsp. table salt)
*2 (1/4-oz.) pkgs. active dry yeast
*2 cups hot (but not boiling) water 
*1 Tbsp. olive oil
Instructions:
*Preheat oven to 400*F.
*In a large mixing bowl, combine the flours, sugar, salt, and yeast. Make a hole in the center of the dry ingredients, and slowly add the water, stirring as you go, until all the dry ingredients are mixed with the water.
*Once it begins to look scraggly and has come together add the oil and mix with your hands. Remove from the bowl and knead a few times just to bring it together.
*Grease and flour a 2-lb. loaf pan. Form the bread dough into a loaf shape, and place in the pan. Brush the top with additional olive oil and sprinkle with salt or Italian seasoning, if desired.
*Cover with a towel and place in a warm location in the kitchen. I like to open my oven door slightly and set the loaf pan on top of the oven so the draft of the warm oven reaches the loaf and helps it rise.
*Let rise for 30 minutes to 1 hour, until it is doubled in size. Place in the oven and bake for 30 minutes. After 30 minutes, remove bread from loaf pan and place directly on oven racks for 10 minutes.
*Cool for at least 10 minutes before slicing. Store tightly covered.
Happy Baking!
Madison