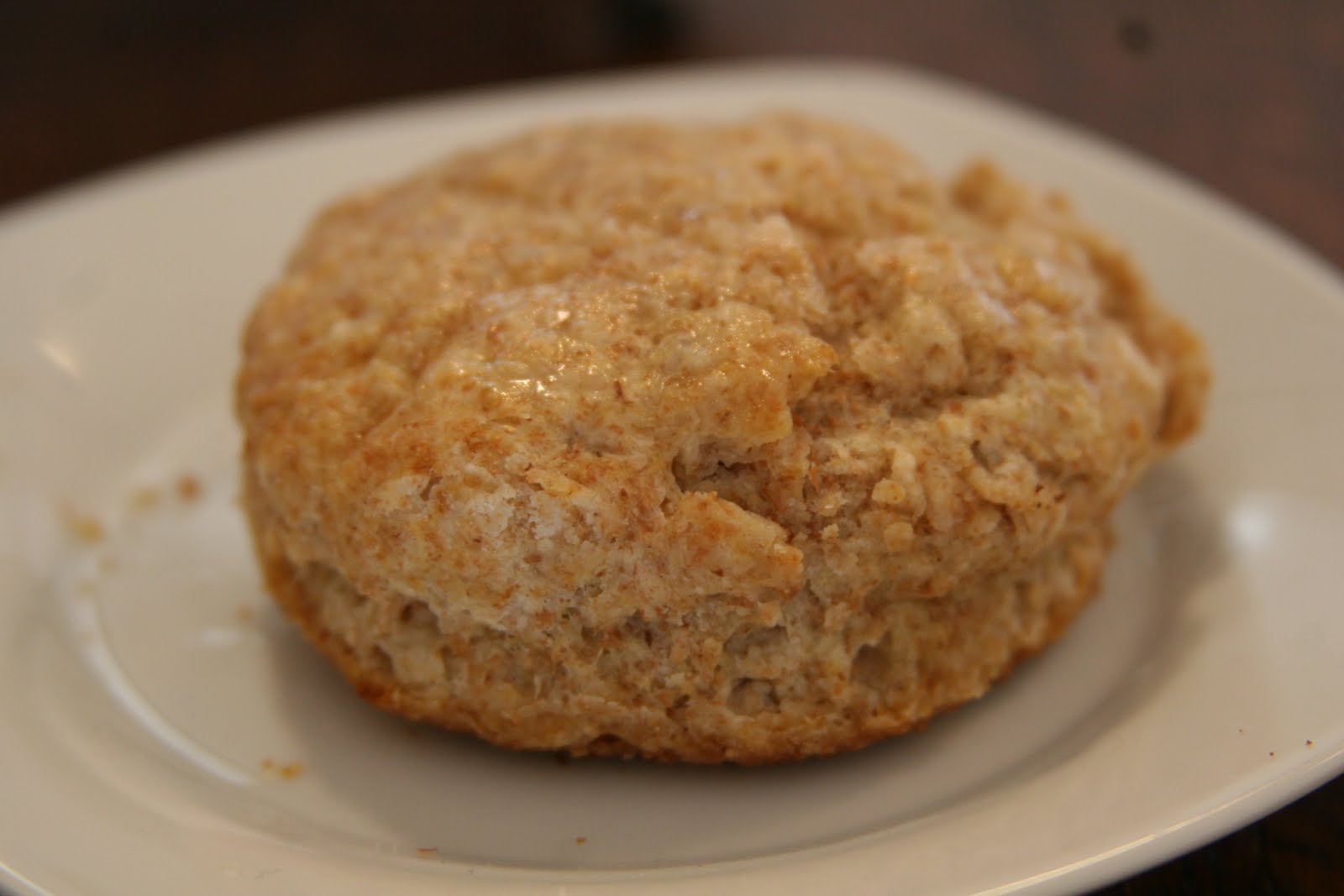 Do you ever just miss home? I'm not sure age really matters, because when I think about home it's not the place or the building, it's that feeling and stage in life when you knew that someone else was there to take care of you and have your back. Growing up with divorced parents, I traveled a lot between Iowa and Florida, so getting homesick was rare. Now, living on my own for the first time, I still don't get homesick, but I do miss home every now and again.  

And despite the distance and time that has passed since my years living at home, I am still able to get in the kitchen and capture my childhood with a few simple ingredients, a bowl, and a wooden spoon. (Okay, I used my food processor, too) Food is magical that way. It holds the power to inspire, to transport, to recreate moments and time passed. I think everyone has that special taste of childhood, and for me these buttermilk biscuits are it.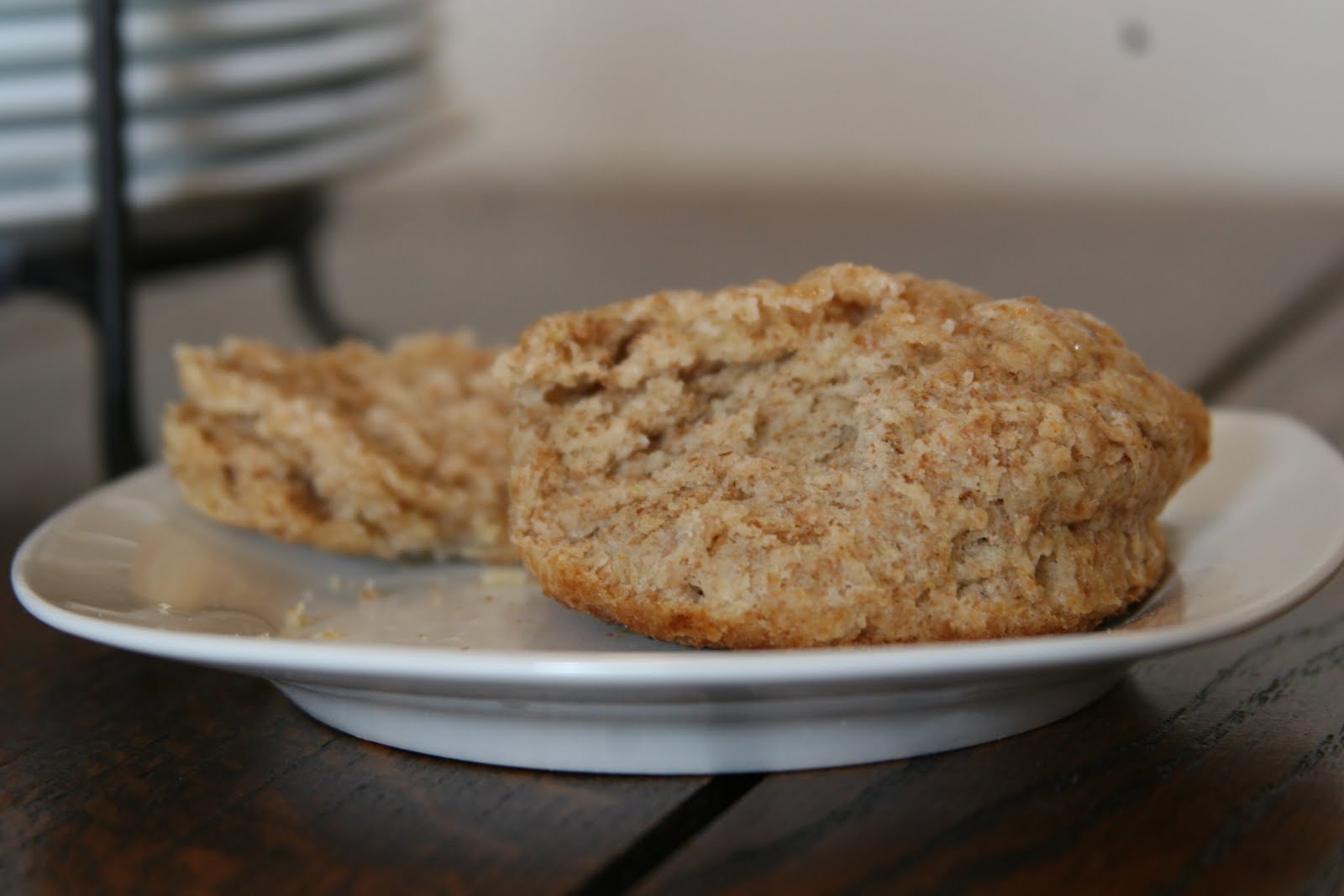 Things really do come full-circle, because little did I know, my mom's famous biscuits originated from a Better Homes and Gardens New Cookbook circa 1972; Better Homes and Gardens, where I work and write and eat today. So yesterday, when I was missing missing home, I pulled out my own Better Homes and Gardens New Cookbook circa 1950 that I purchased from a flea market this fall and got to making my mom's buttermilk biscuits. And they turned out, just as I remembered – a piece of the familiar when so many things in life are changing around me.
Of course, I couldn't resist making a few small changes. Instead of using all-purpose flour, I used a combination of whole-wheat and all-purpose. And I took out the shortening, because I hardly ever cook with shortening, and used butter in its place. Oh, and I made them a little bigger than the recipe suggests. Back in 1950 this recipe made 12-18 biscuits. In my kitchen, circa 2010, it made 9. So here's to biscuits, and memories, and recreating home in your own kitchen, wherever that may be.
Whole Wheat Buttermilk Biscuits
Adapted from Better Homes and Gardens New Cookbook, 1950
Ingredients:
1 cup all-purpose flour
1 cup whole-wheat flour
1/4 tsp. baking soda
3 tsp. baking powder
6 Tbsp. butter, cut into pats
1 cup buttermilk
1 egg white from a large egg
Additional kosher salt, if desired
Instructions:
*Preheat oven to 450*F.
*Combine the flours, baking soda, baking powder, and salt in the bowl of a food processor or a large bowl (if you are using a pastry blender). Add the butter to the flour mixture and process with a food processor or blend with a pastry blender until mixture resembles coarse crumbs, with small, uneven pieces of butter throughout.
*Stir in the buttermilk until wet and dry ingredients are just combined. Turn out onto a floured surface and roll to a 3/8-inch thickness. Cut into biscuits and place on a lightly greased baking sheet. Brush egg white on the tops of each biscuit and sprinkle with kosher salt. Bake for 12-14 minutes, until lightly golden.
*Serve warm, if possible, with lots and lots of butter and jam. Reheat in the oven if necessary.
Happy Cooking!
Madison