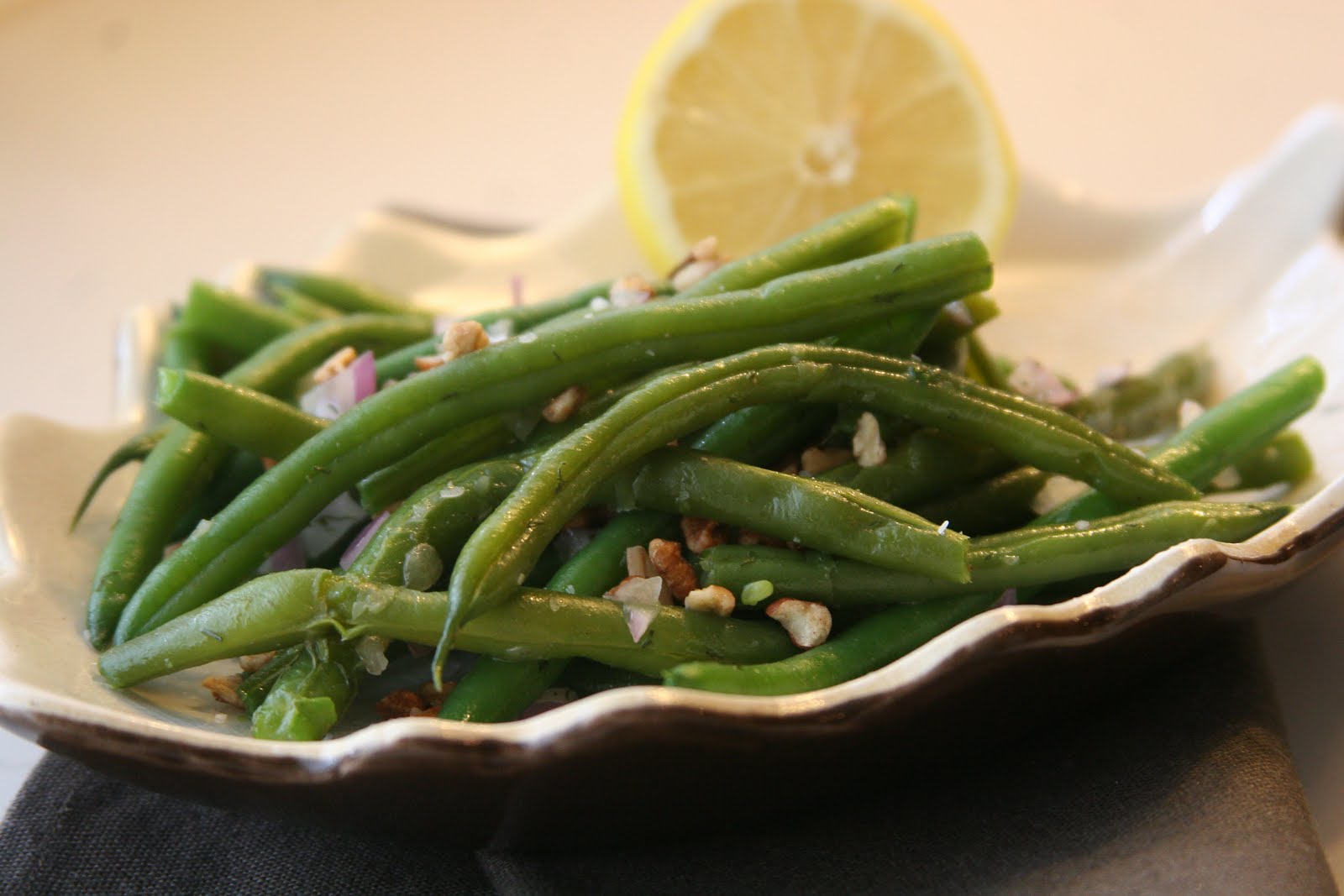 Being at home in the kitchen is always so inspiring, opening up my mind to simple dishes I might not have thought of putting together myself. Until just a couple hours ago, I had fully planned on posting an entirely different recipe, but while I was sitting at the kitchen table, putting together a post, my mom was in the kitchen, chopping and drizzling, and tossing. And I, as usual, got my fingers into what she was making for the neighborhood potluck. Lucky for me, my mom was willing to share both the recipe and an extra helping of this Green Bean Summer Salad.  
Preparing the green beans properly is the most important element of a successful green bean salad. Say it with me, "I promise not to overcook my green beans." Overcooking is one of the biggest mistakes made when preparing vegetables. Just a short bath in boiling water is enough for most vegetables to achieve a crisp-tender quality, meaning they are cooked to a point where they still retain some of the crunchiness of raw vegetables; think of it as a middle ground between fully cooked and raw.
I'm pretty positive I would have eaten the entire bowl of this salad had my mom let me instead of whisking it away to the neighborhood potluck. Crunchy, sweet roasted pecans and savory bits of onion tossed in a light lemon-dill dressing makes for one heck of a summer salad. I often neglect lemon when cooking. Big mistake, since adding lemon to this salad is like a little burst of sunshine making every other flavor better, brighter, more prominent. Now that I have this salad all I need is a potluck!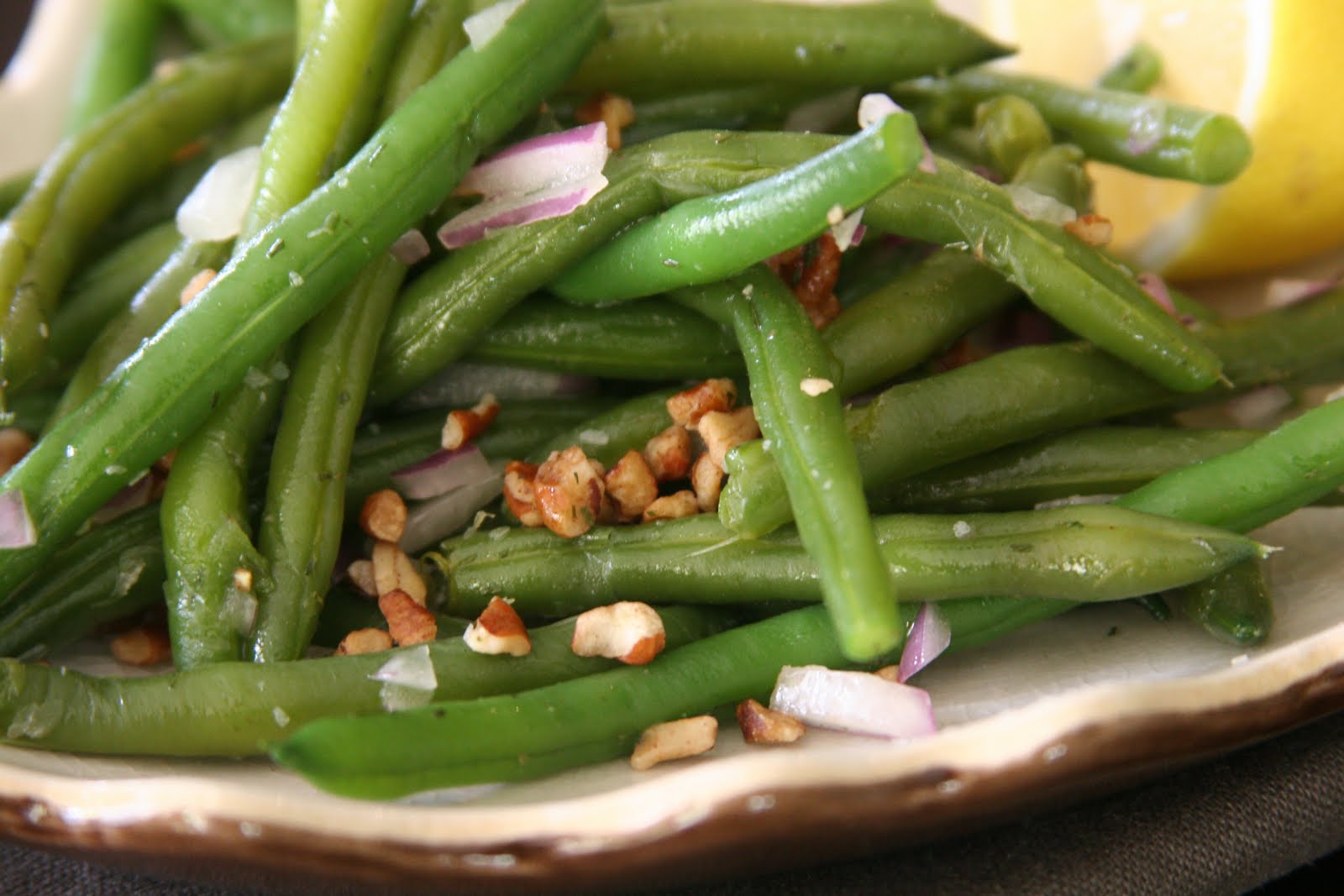 Green Bean Summer Salad
(Printable Recipe)
Ingredients:
*1/2 cup chopped pecans 
*1 1/2 lbs. green beans, trimmed
*1/2 a medium onion, finely chopped
*1/4 cup olive oil
*Juice from 1/2 a lemon
*1/2 tsp. dried dill
*1 to 1 1/2 tsp. kosher salt
*1/2 tsp. black pepper
Instructions:
*Preheat oven to 350*F.
*Place pecans on a baking pan or oven-going baking dish and toast in the oven for 5 minutes. Remove from oven and cool slightly. Set aside.
*Place green beans in a large saucepan and add enough water to come about halfway up the green beans. Bring to boiling and cook 5 minutes, or until green beans are crisp-tender, meaning they still have some crunch to them, but are pleasantly tender. Drain beans and place in a large bowl.
*Add the toasted pecans and chopped onions to the bowl.
*In a small bowl, combine the olive oil, lemon juice, dill, salt, and pepper.
*Drizzle the olive oil mixture over the green beans and toss to coat. Serve immediately at room temperature, or refrigerate up to a day and serve chilled.
Happy Cooking!
Madison