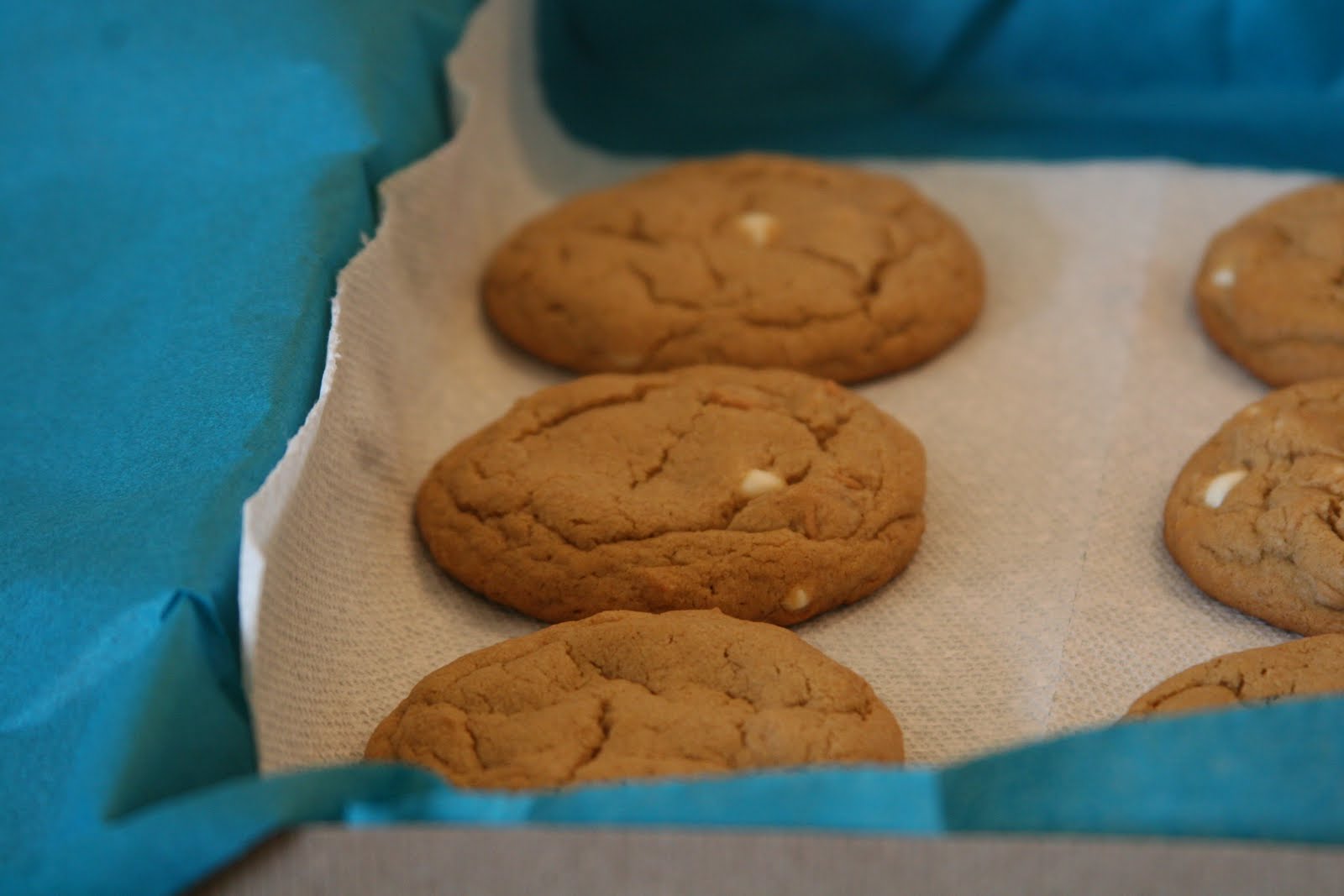 When I first started baking, chocolate chip cookies were my greatest source of frustration. It seemed that everyone except me had their own trademark recipe. And while I could properly duplicate a batch from the back of the Toll House bag, it wasn't enough. After two years and many trials, it finally happened. It was love at first bite and after that moment, there was no looking back.
At this point you might be wondering where the chocolate chips are. The short answer is there aren't any. People, just as much as recipes and the food itself, influence me in the kitchen. And so when a high school friend told me he didn't like chocolate chips, a substitution of white chocolate and peanut butter chips seemed appropriate. But the adaptations and add-ins don't stop there.
When I first made these cookies, I was cooking with Mexican vanilla I had lugged home in my suitcase after a recent vacation. If you're not familiar with Mexican vanilla, it has a hint of cinnamon flavor, and when my bottle ran out, I started adding cinnamon into the cookies to compensate. The drizzle of molasses builds on the rich cinnamon flavor, giving the cookies a slightly deeper flavor and an extra bit of chewiness. Add in some peanut butter and a whole lot of peanut butter and white chocolate chips and you have yourself one heck of a cookie, though I think calling it a chocolate chip cookie at this point would be a bit misleading.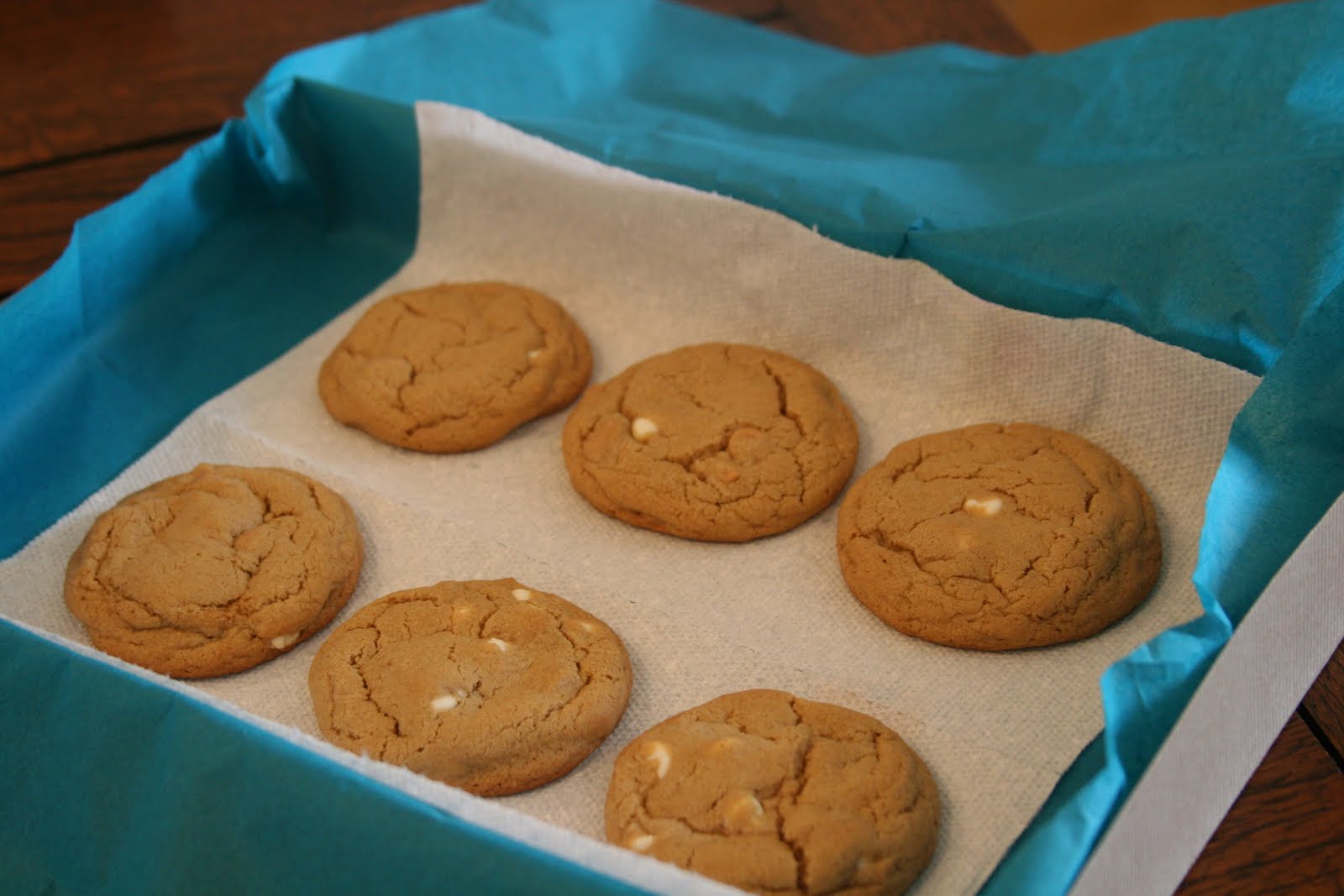 Peanut Butter-White Chocolate Chip Cookies
*1/2 Tbsp. full-flavored molasses
*2 1/4 cups all-purpose flour
*3/4 cup peanut butter chips
*3/4 cup white chocolate chips
*Preheat oven to 350*F. Grease or line with parchment paper two baking sheets. Set aside.
*With an electric mixer, beat the butter until fluffy, about 1 minute. Add in the sugar and brown sugar, and beat on medium speed for 4 minutes. (Trust me on this one, the mixture will become pale and fluffy and allow the sugar to blend with the butter. Just time it out – 4 minutes.)
*Add in the eggs, one at a time, beating until combined. Beat in the peanut butter, cinnamon, salt, and molasses.
*Mix together the flour and baking soda. Add the flour mixture to the wet ingredients in two additions, beating just until flour is combined.
*Beat in the peanut butter chips and white chocolate chips by hand. Scoop the dough by heaping tablespoons onto the greased or lined baking sheets. Bake for 12-14 minutes. (I find 13 minutes to be perfect) Remove from oven and allow the cookies to cool on the baking sheets for 5 minutes. Place on wire racks and cool completely.
*Side note: Prior to this post, I swore I would never give up this recipe. But after some consideration, I feel that it would be cruel not to share it. Bake, eat, and enjoy!
Happy Baking!
Madison