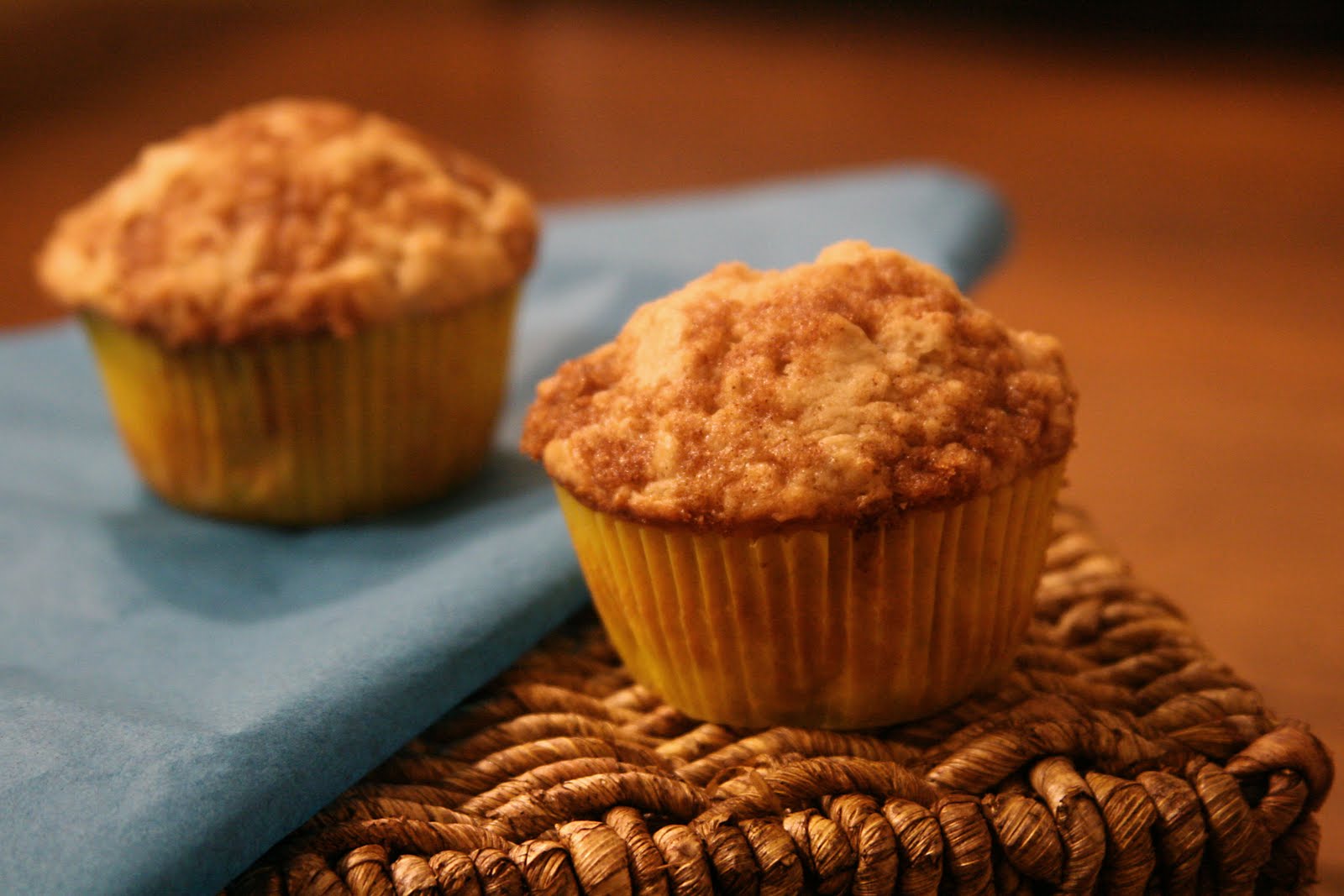 Last night, one of my oldest and dearest friends (yeah, I know I'm only 22 so how 'old' can this friend really be, but just play along) gave me a call to catch up. Like me, he recently graduated from college and is adjusting to life in the real world, which includes feeding himself.
I'm not entirely sure how the topic of eating habits came up, but after our conversation I'm pretty sure he wishes it hadn't. Because after telling me he eats up to 10 fast-food meals a week, starts every morning off with a Pop Tart, and gets on average one fruit or vegetable a day, I went on to spend the next 20 minutes telling him how he is going to die prematurely or live the rest of his life dependent on prescription medications. Yup, I can be a charmer on the telephone. I promise, it was all said out of love.
But what our conversation really did was get me thinking – about food, nutrition, and taking small steps in the right direction. Maybe it's not about being perfectly healthy, just a bit healthier than the day before. So while my plan was to make these muffins with 100% whole wheat flour, I reconsidered and tried to create a breakfast muffin that would be healthier than a Pop Tart but would satisfy those, like my friend, who are reluctant and skeptical.
Many times whole wheat flour gives baked goods a denser, heavier texture. So to mimic the texture of a muffin made with 100% all-purpose flour while adding in a fiber-rich dose of whole grains I settled on a combination of 50/50 all-purpose flour and instant oats. I found the combination to be the compromise I was hoping for. Instant oats, which are ground finer than regular rolled oats, don't weigh down the texture of the muffins like whole wheat flour might and instead yield a light, airy texture. The other great part of this recipe is its adaptability. Feel free to play around by substituting a cup of canned pumpkin, cooked and mashed sweet potato, or grated zucchini for the mashed bananas.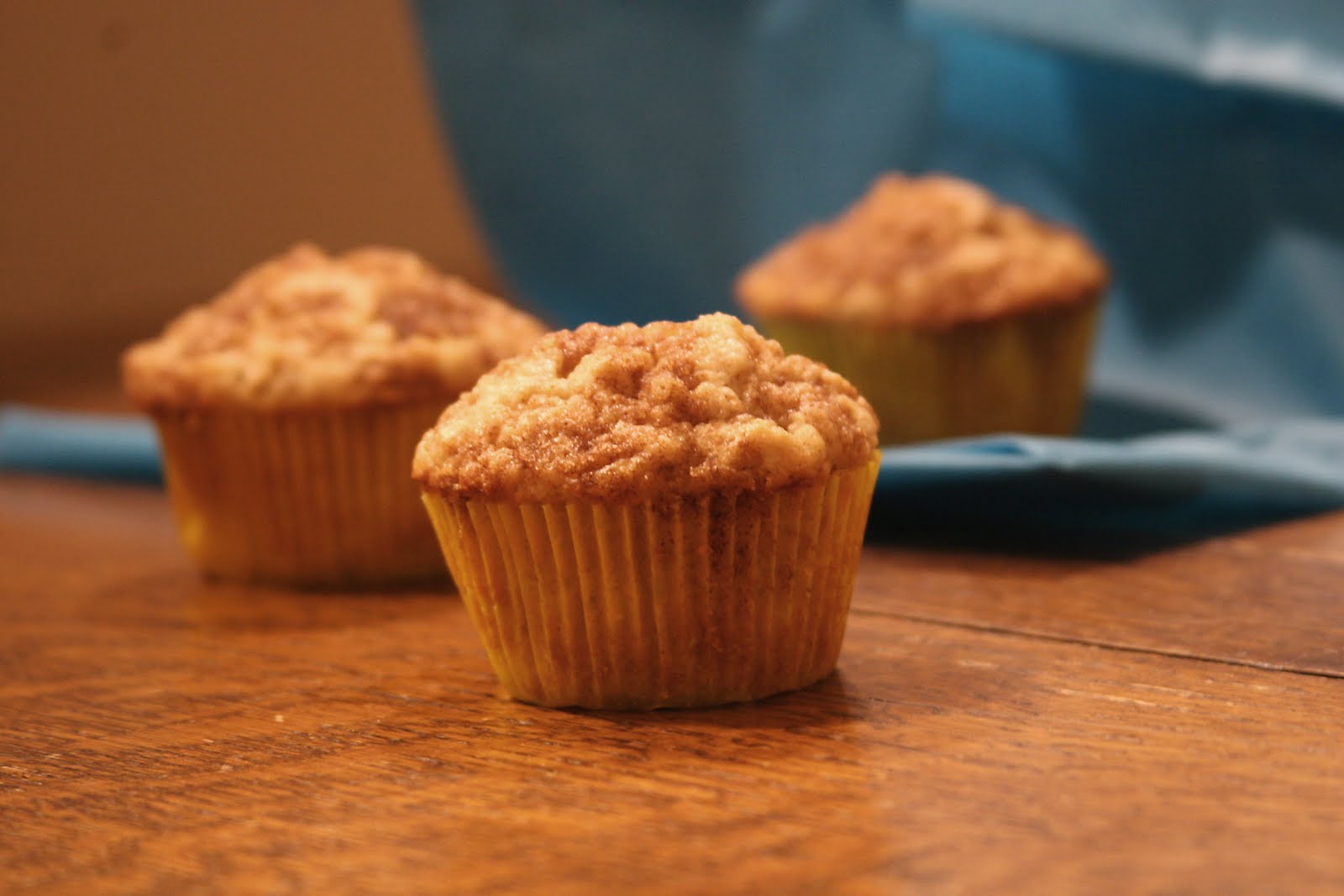 Banana Oatmeal Breakfast Muffins
Loosely adapted from "Whole Wheat Muffins" by The New York Times
Ingredients:
*1/2 cup butter, melted
*2 medium bananas, mashed
*1 egg
*1/2 cup milk (I used 1%)
*1 tsp. ground cinnamon
*1/4 tsp. baking soda
*2 tsp. baking powder
*1/4 tsp. salt
*1 1/4 cup all-purpose flour
*1 1/4 cup instant oats
*3/4 cup sugar
Topping:
*2 Tbsp. brown sugar
*1/2 tsp. ground cinnamon
Instructions:
*Preheat oven to 375*F. Line a 12-cup muffin tin with liners and set aside.
*In a bowl with a fork or whisk, mix together butter, bananas, egg, milk, cinnamon, baking soda, powder, and salt until well combined.
*In another bowl, mix together flour, oats, and sugar. Add dry ingredients to wet ingredients and mix together until just combined, scraping the sides and bottom of the bowl as necessary.
*Evenly divide batter among the 12 muffin cups. Combine the brown sugar and cinnamon and sprinkle over the 12 muffins. Bake for 18-20 minutes until lightly golden and a toothpick inserted in the center comes out clean. Cool on a wire rack.
Happy (healthy) Baking!
Madison